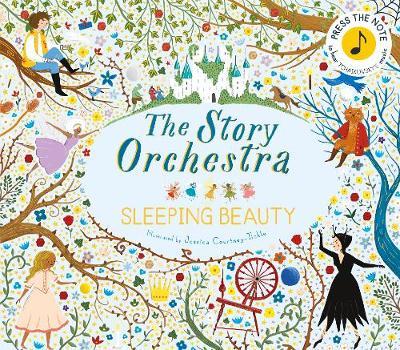 The Sleeping Beauty: The Story Orchestra
Retold by Katy Flint
Illustrated by Jessica Courtney-Tickle
Reviewed by Kerry Neary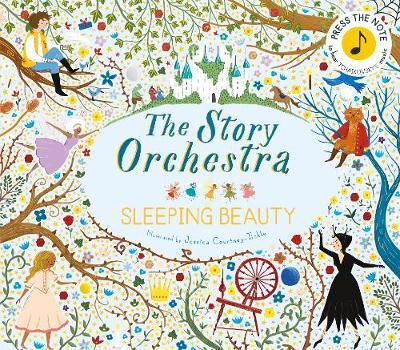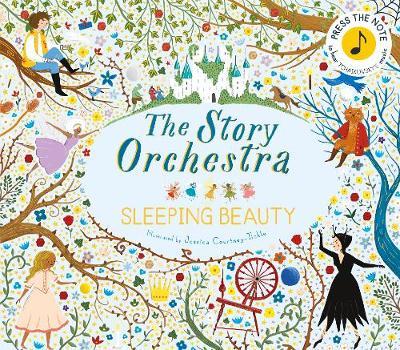 Music is as much a way of telling stories as producing beautiful melodies. When the beauty of music is represented through visual images and words we have some of the most wonderful books in children's literature. The books in this series, The Story Orchestra, demonstrate this.
The Sleeping Beauty is the third book in the series. The well-known story is told in snippets, annotations to the main scenes of the tale. On each page is a button which releases Tchaikovsky's glorious music for that episode. This means that a battery is needed to make the music play and it is one of those smaller button batteries. It is firmly secured in the back cover but parents should be alert that it stays there.
The illustrations are exquisite and though they are painted they have the appearance of delicately embroidered cross-stitching which gives an antique aura to the story. For classical musical families, these titles in The Story Orchestra series are essential additions to the family library.
Lincoln Children's Books Hardback Picture Book $24.99 Series: the Story Orchestra ISBN 9781786030931