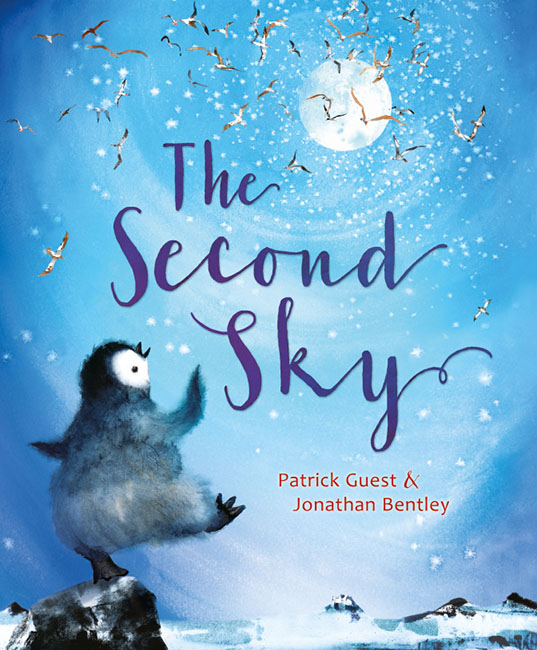 The Second Sky
Written by Patrick Guest
Illustrated by Jonathan Bentley
Reviewed by Kerry Neary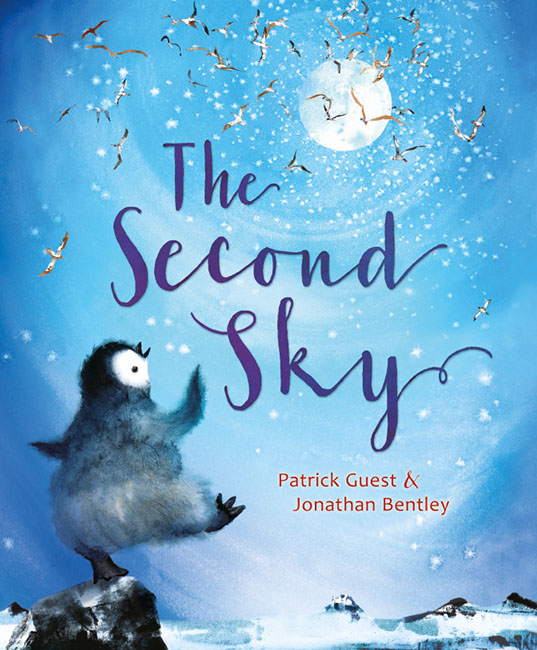 This gem of a book slipped through my net when it was published in 2017 and shortlisted for the Picture book of the Year. I don't know how I missed it as it has become one of my favourite picture books of all time.
When his egg cracks open, the first vision Gilbert the penguin sees are graceful seabirds soaring in a brilliant sky; an aspiration is born. As he grows, Gilbert has no success in lifting himself from the ground. The reader can see he doesn't have the right shape; Gilbert doesn't know this but it doesn't stop him trying. One day he sees an albatross soar, immaculately still, perfectly gliding. He knows then what he thinks he must do. As Gilbert jumps from the highest point on the island, everything goes wrong. He tumbles and drops and splashes into the ocean – where suddenly, he swoops and spins and swirls and soars through the water. He sees a different sky now and this kind of flying feels just right.
This is not a story about a penguin that wants to fly and it won't work if it is thought of that way. It is about a child, who has an ambition they are determined to achieve, and won't give up until they find a way. It is gently told in a lyrical text, with beautifully coloured watercolour images that brim with aspiration. Surely this is already a favourite with early readers.
This review was first broadcast on radio 4MBS 17.01.09
Little Hare 2017 Hardback Picture Book $24.99 ISBN 9781760127985