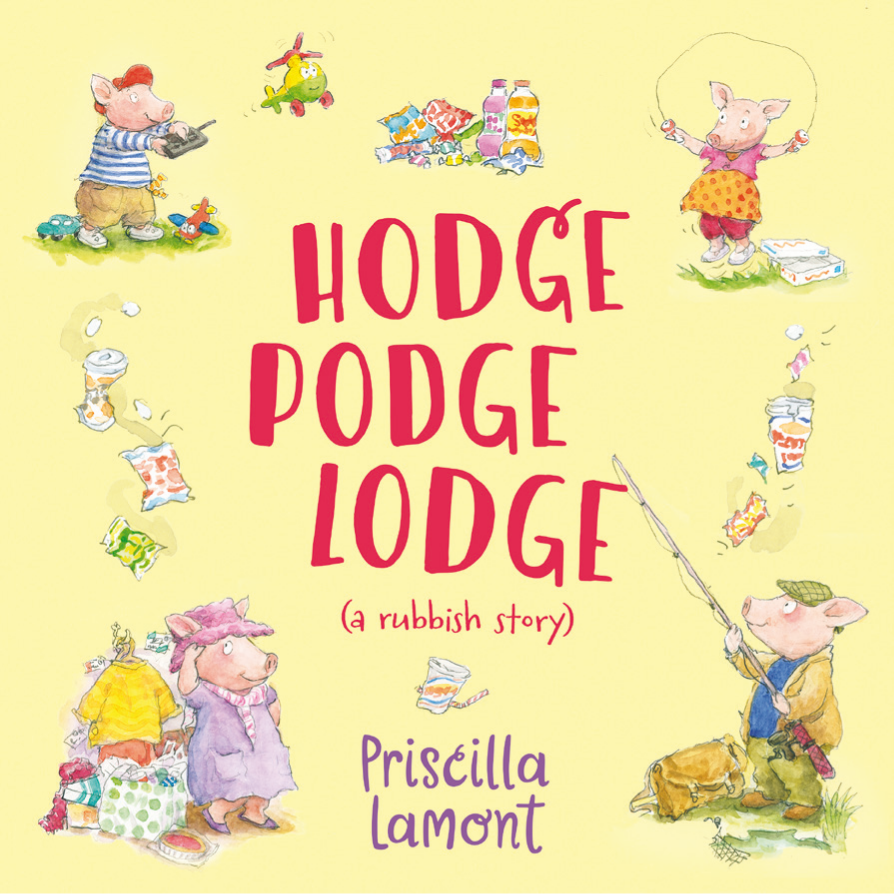 Hodge Podge Lodge ( A rubbish story)
Written and illustrated by Priscilla Lamont
Reviewed by Zewlan Moor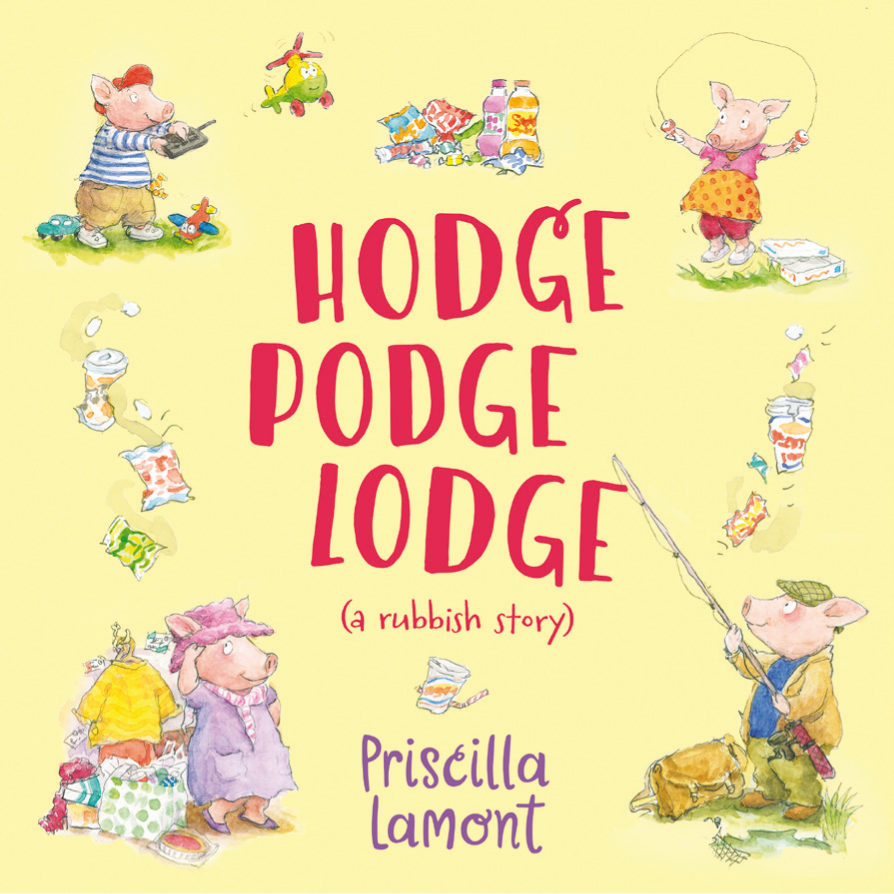 Hodge Podge Lodge is the story of the higgledy-piggledy Pigwigs, a family of pigs. They all have a negative relationship to stuff in some way. Pa Pigwig is a compulsive online shopper. Ma Pigwig's groceries have excess packaging, and her preserves are piling up too. Master Pigwig litters his junk food wrappers and little Miss Pigwig is a collector. They hoard too much stuff, until one day it all blows away, leaving them feeling free and easy. 
Unfortunately, the neighbouring animals now have to cope with all the rubbish, and it makes their life quite treacherous. Finally, the animals collect the rubbish and return it to the lodge. Little Miss Pigwig then transforms the problem into a solution everyone is happy with. 
This is a charmingly illustrated picture book for ages 4-8. Gentle rhyme features at times, such as the hare saying, 'IT'S NOT FAIR' and the Mouse commenting on her wet 'rotten house.' It would suit a classroom setting, complementing curriculum units on the environment, waste management and recycling. 
New Frontier 2018 Hardcover Picture Book $24.99 Age 3 – 6  ISBN 978-1-925594-28-7