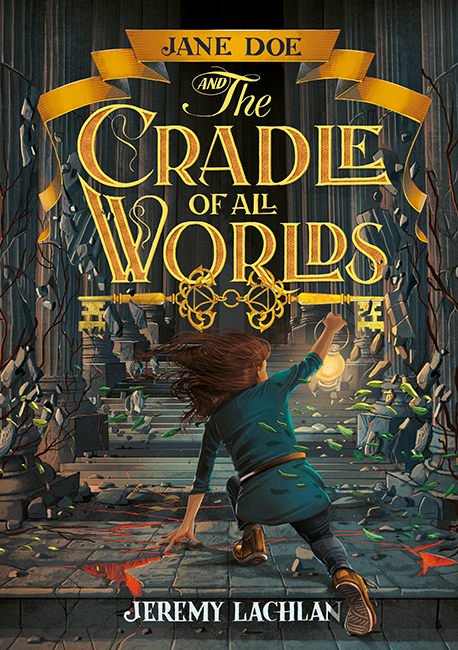 Jane Doe and the Cradle of all Worlds #1 The Jane Doe Chronicles
by Jeremy Lachlan
reviewed by Mia Macrossan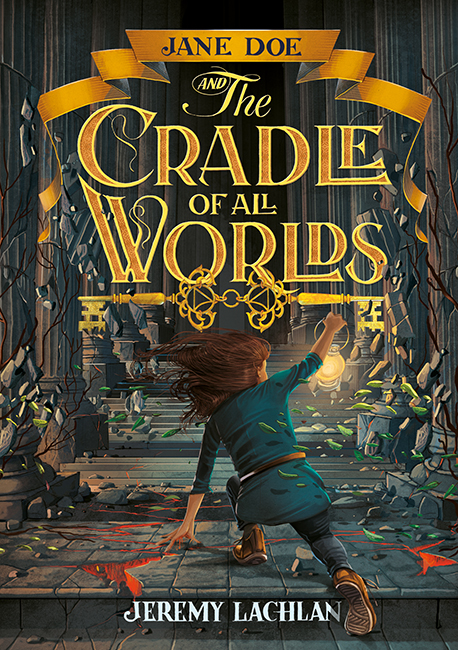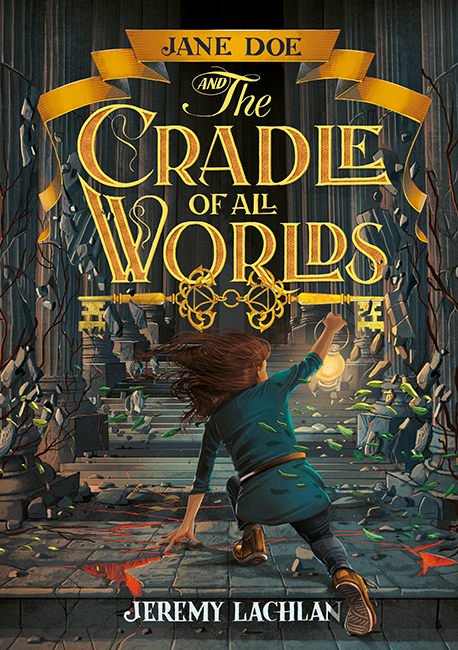 This debut novel just won the  Australian Book Industry Book of the Year for Older Readers 13+ . I think that a good reader of  10+ would cope and really enjoy this rollicking fantasy adventure.
Jane Doe is called Jane Doe because no-one knows who she is or where she came from. She and her Dad are unwelcome visitors on the island of Bluehaven. Jane lives in the cellar and her only friend is 8 year old Violet someone who will always take the spectacularly dangerous solution to solve a problem wherever possible. Jane's  dad has lost his memory and when he disappears she is forced to enter the Manor by the revered explorer Winifrid to try to find him. The manor is a gateway to many different worlds, the  cradle of the title. It is a labyrinth filled with traps, strange creatures and the enigmatic young/old Hickory who befriends Jane. Also trapped in the Manor is the evil Roth who want to take over a world, any world but he can't get out, yet. Then Violet turns up mysteriously aged a couple of years. Together the three form an uneasy partnership to foil Roth and his many minions.
This book is a lot of fun, full of action, lively dialogue, constant suspense and some great characters. The language is crisp, energetic and often humourous. Jane as well as being on a quest to save her Dad (and the world) is also hoping to find out who she really is so the story is a quest on several levels. Themes of friendship, loyalty, trust, and family love enrich this fast-paced romp.   A satisfying juicy read at 432 pages and there is more to come! The sequel is due out later this year.
Hardie Grant Egmont 2018 Paperback $19.99 432 pages Age 10+ ISBN 9781760501815