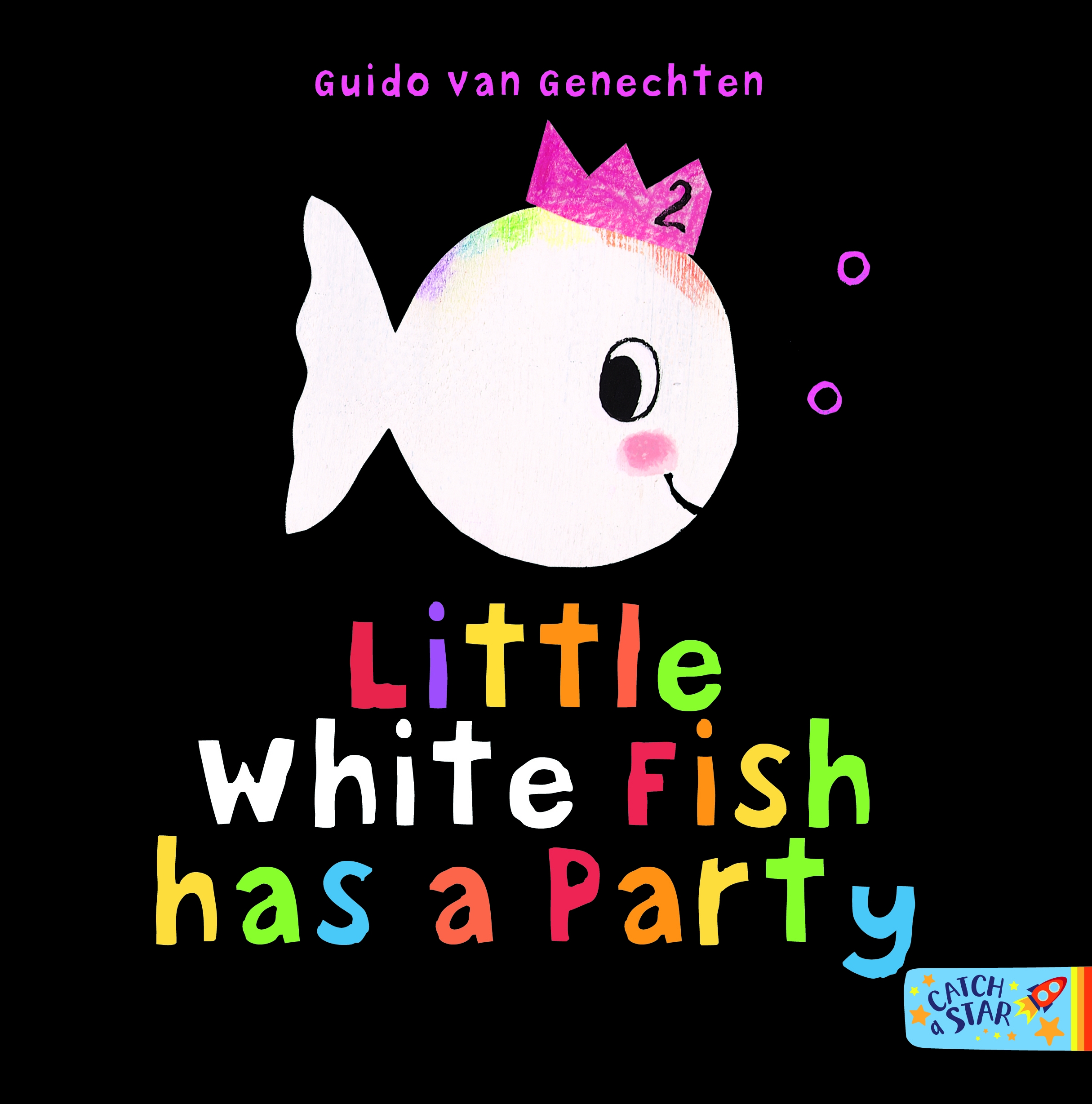 Little White Fish series
Little White Fish, Little White Fish Is So Happy, Little White Fish Has A Party
by Guido van Genechten
reviewed by Mia Macrossan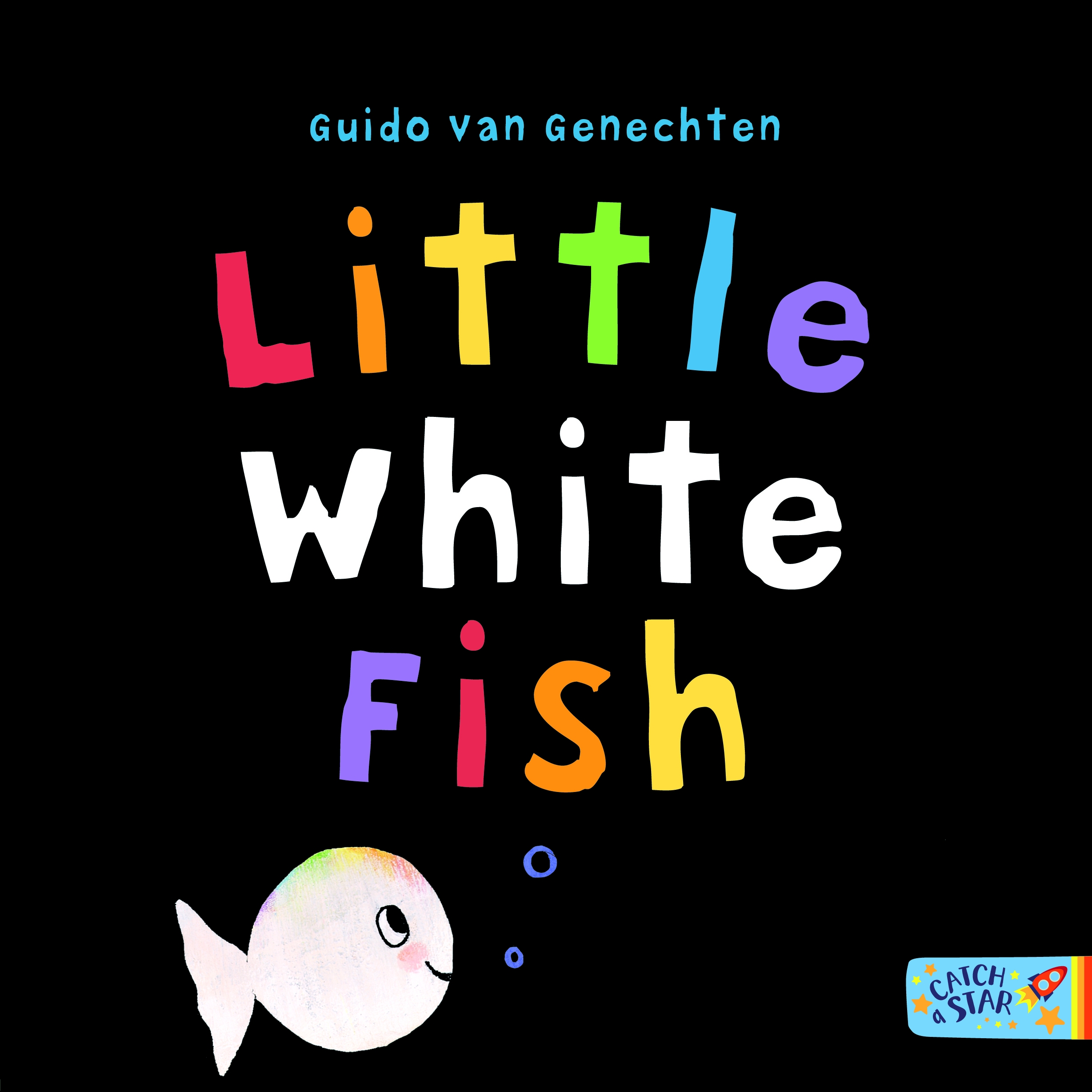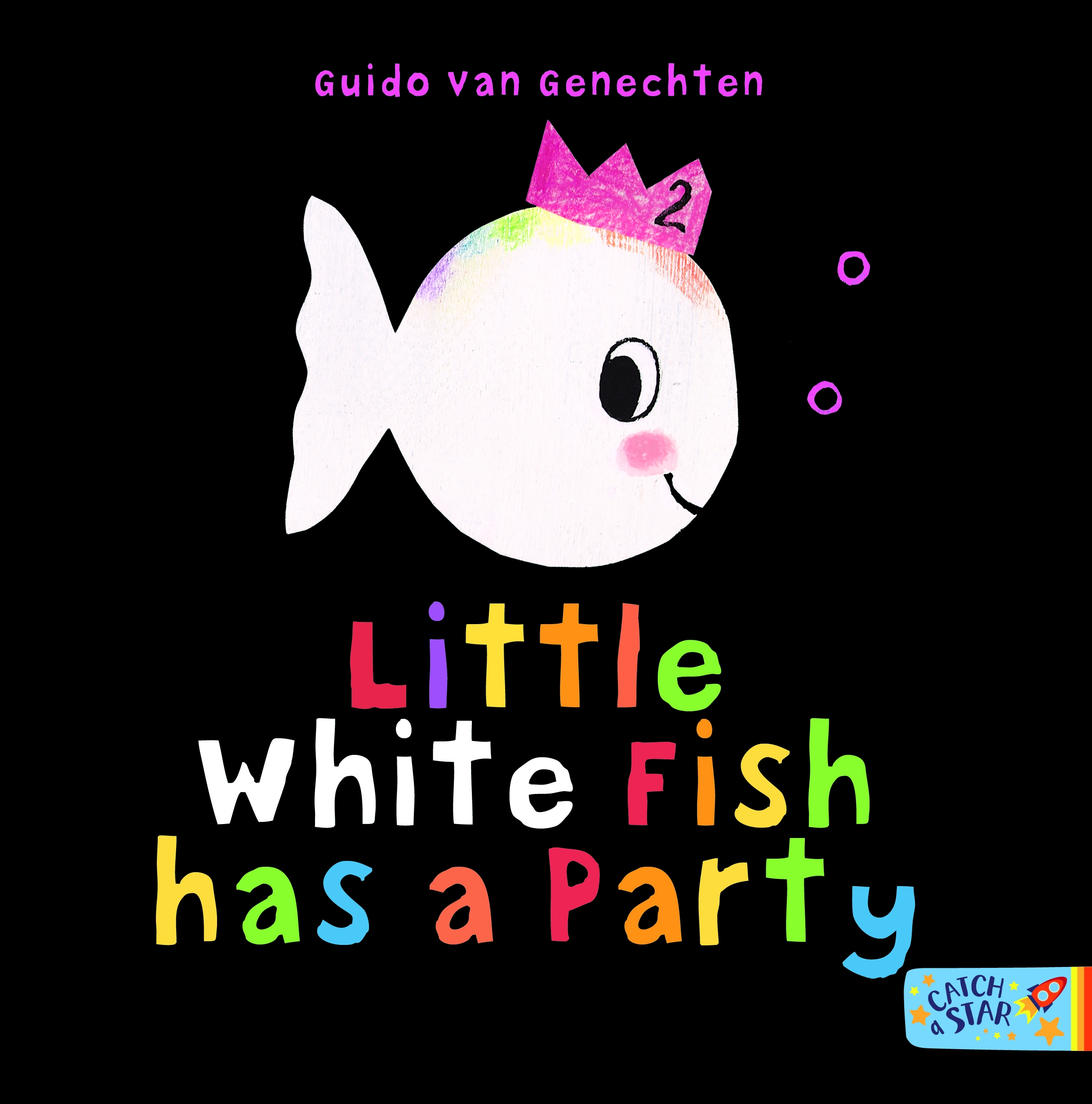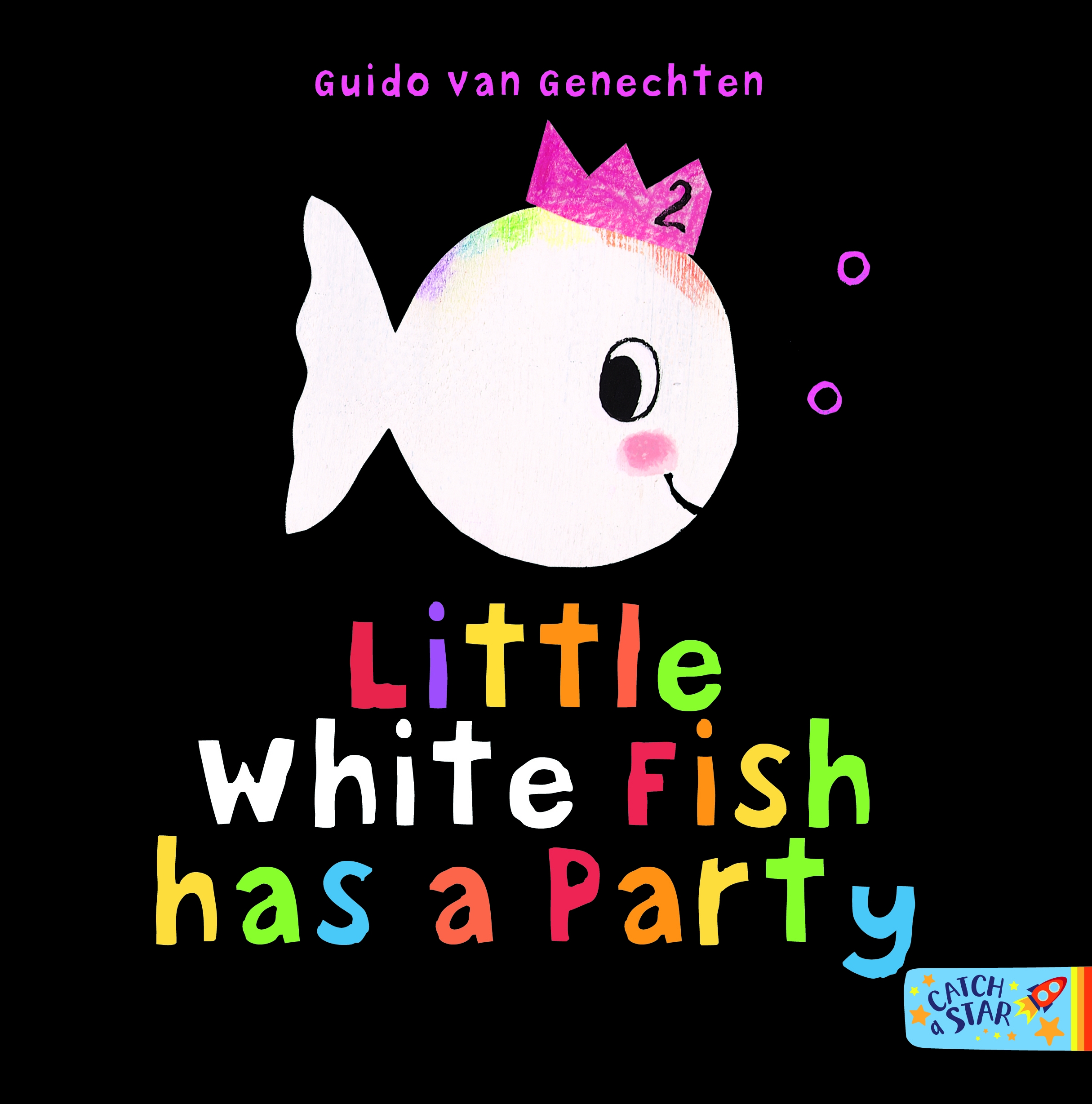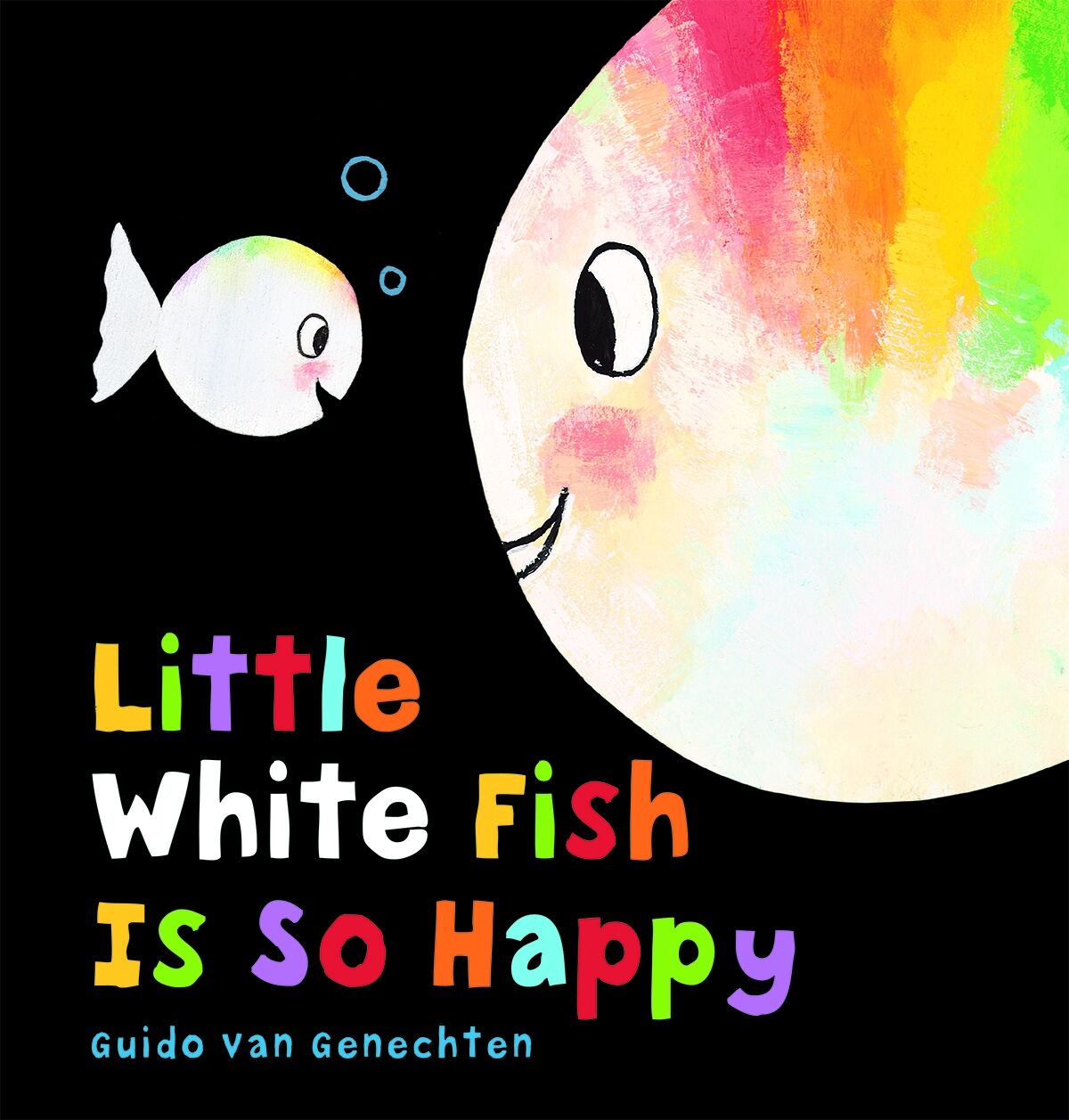 This popular series has now been re-issued in board books giving them a new and welcome lease of life. In Little White Fish our hero  is crying because he can't find his mother. He meets several friendly ocean creatures but none of them is who he is looking for. Finally, there is mum, and all ends happily. Along the way Little Fish learns his colours as the whale is blue, the snail is yellow, and the turtle is a beautiful green.
Guess what happens in Little White Fish Has A Party? Little White Fish is two and he is inviting almost everyone. The author cleverly introduces the concepts of opposites by having a small sea urchin and a big one, a round octopus and skinny one, a long sea snake and a short one. You get the idea.
In Little White Fish Is So Happy, little white fish says goodbye to all his friends as his mother is coming to get him. He promises to come back tomorrow. Maybe he was at playschool, you could draw all sorts of parallels in this simple story. But the main thing is that the reader/listener is learning about prepositions – He says goodbye to yellow snail in the shell, frog on the rock, the red crab behind the stone and the goldfish between the reeds.
These sturdy board books aimed at two-year olds are deceptively simple in content and design but are in fact very sophisticated. Each book reinforces what was learned before. The snail is always yellow, the octopus is always purple. The deep black background makes the bright colours pop on the  page. Simple shapes in high impact bright primary colours attract and hold a small person's attention.
Guido van Genechten is a multi award-winning  and much loved creator from Belgium.
These titles were first reviewed on 4MBS radio May 2, 2019
Catch a Star Books /New Frontier 
Little White Fish March 2019 Board Book $12.99 Age 2+ ISBN 9781925594324
Little White Fish Has A Party March 2019 Board Book $12.99 Age 2+ ISBN 9781925594331
Little White Fish Is So Happy June 2019 Board Book $12.99 Age 2+ ISBN 9781925594317