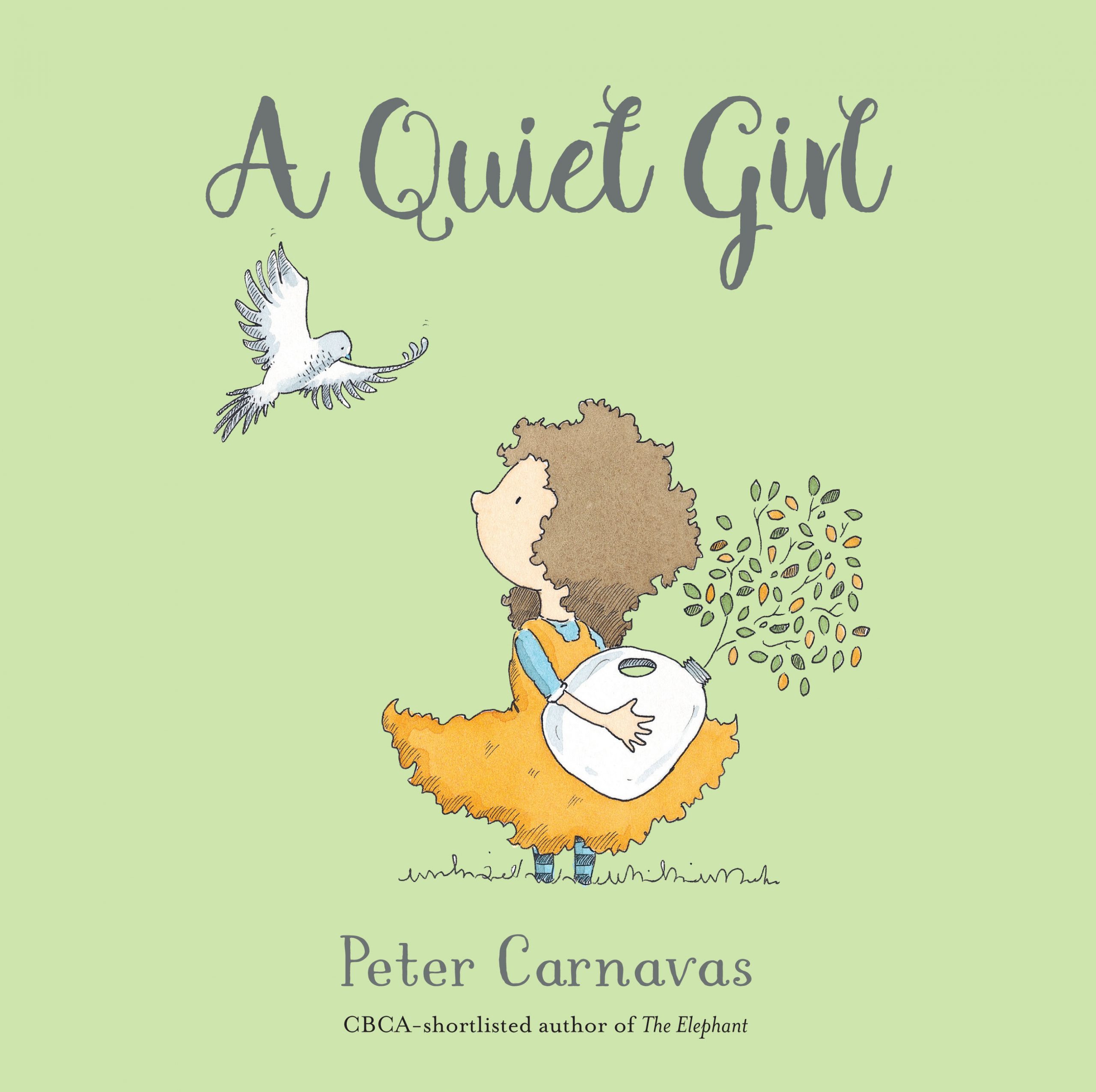 A Quiet Girl
by Peter Carnavas
reviewed by Yvonne Mes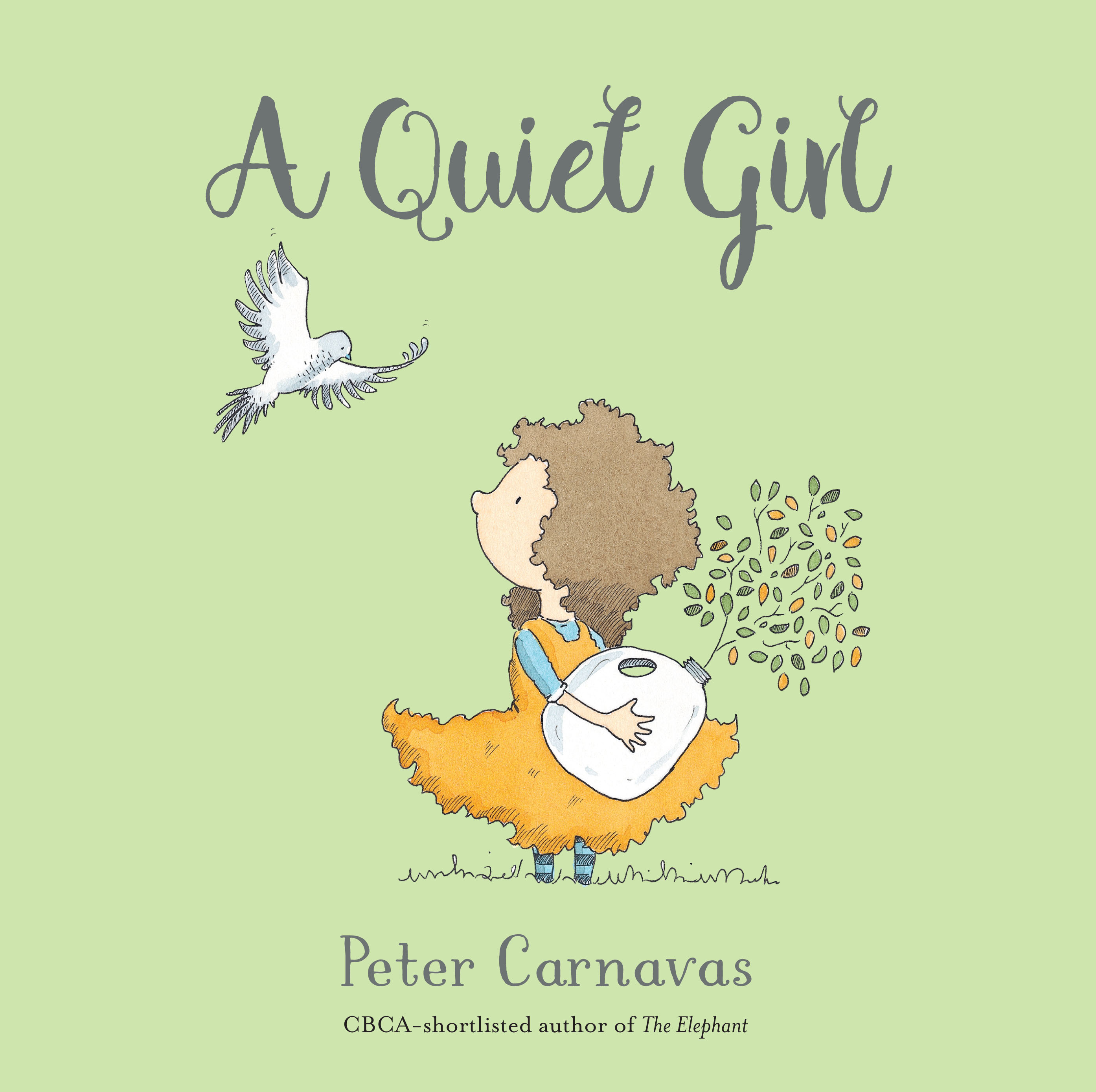 Mary's quiet conversations and ponderings are drowned out by the noise of tools, technology and toys used by her busy mother, brother and father. Mary is mostly content to be by herself surrounded by the sounds of the natural environment but is frustrated in her efforts to share these sounds with her family.
There is a beautiful page where Mary literally disappears into thin air and the tension is heightened when her family don't even seem to miss her. And when they do, no amount of shouting Mary's name succeeds in finding Mary. It is only when everyone is quiet that the family find Mary and share in the mindfulness and quiet gentleness of the sounds of nature that she has been wanting to share with them.
Peter's illustrations show Mary as a barefooted nature lover, potting plants and flowers in recycled plastic containers, as well as transforming them into wind chimes and bird feeders. Birds are a continual presence in the illustrations. Little visual jokes such as the tiny family dog being blown away by the air blower along with the leaves, give the story a lovely lightness.
The use of onomatopoeia written in small shaded cursive and placed close the origin of the source of the sound makes for a lovely design feature.
My boys and I enjoyed the quietness and simple lyricism of the text combined with Peter's gentle watercolour illustrations which leave space for the story to breathe and to be savoured, to be wonder over and read again and again.
StoryLinks interviewed Peter Carnavas last year. Yvonne Mes is a writer and illustrator of books for children.
University of Queensland Press 2019 Hardback Picture Book $24.95 Age – everyone ISBN 978 0 7022 6002 5