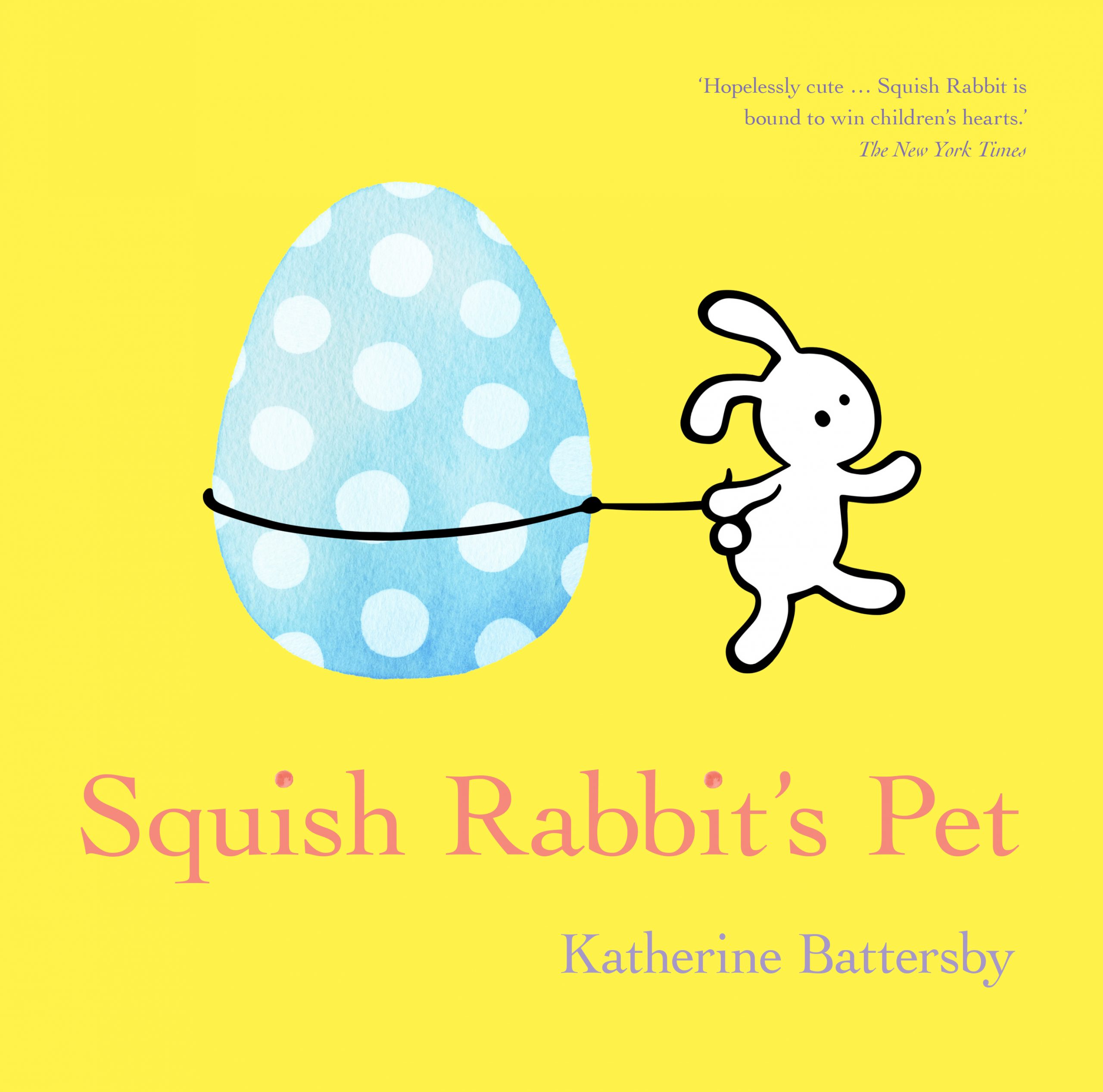 Squish Rabbit's Pet
by Katherine Battersby
reviewed by Kerry Neary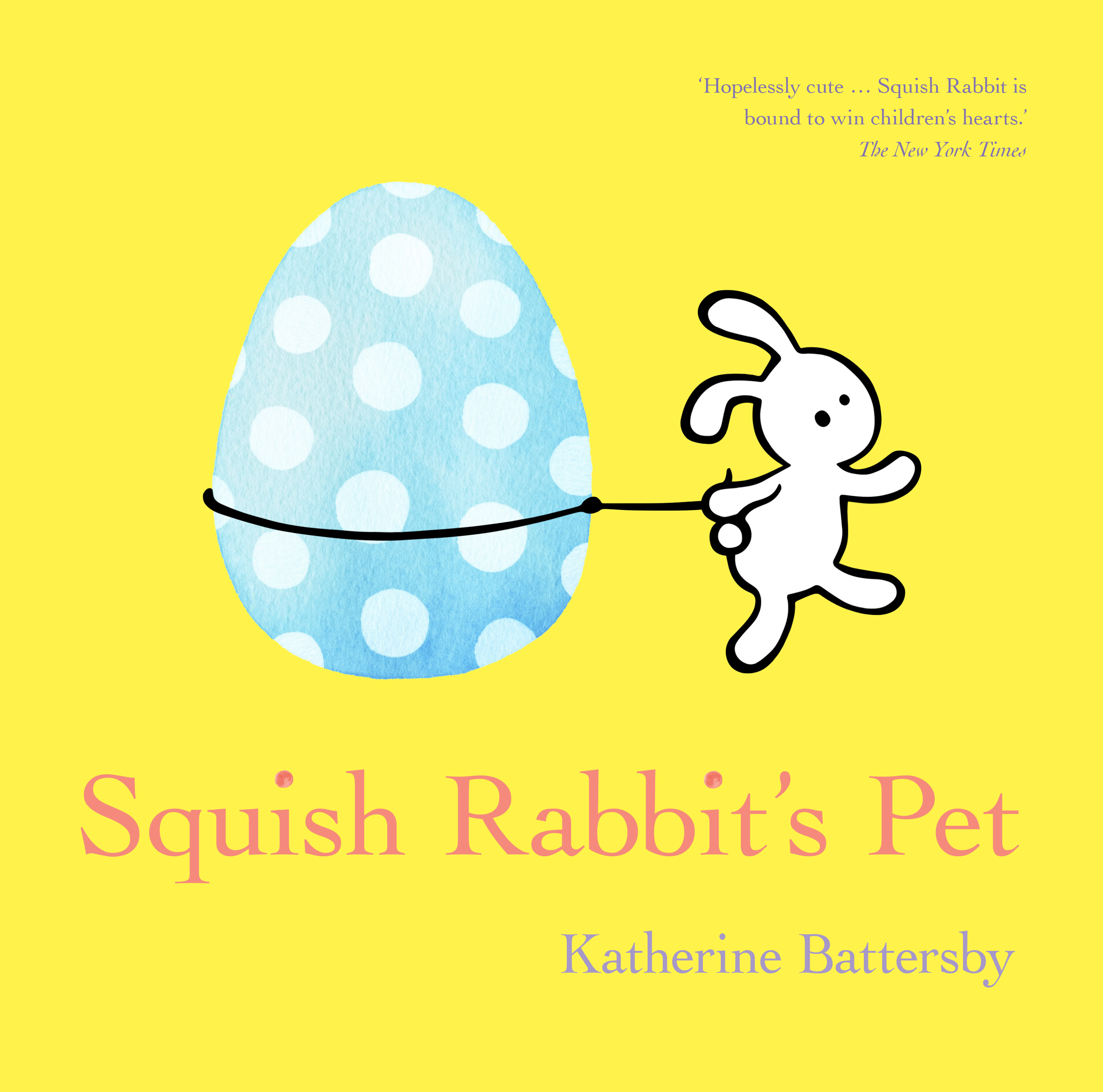 You can't take the cute out of books for early childhood readers. Where would iconic characters like Miffy and Spot be if they weren't cute, as well as having their magical adventures. One of own home-grown cute characters for the very young is Squish Rabbit, an irresistibly cute young bunny, up to his third adventure in this book, in padded hardcover for safety with the under 3s.
Among the many things Squish dreams for is a pet; most children do. His friend Twitch tries to help by making a pretend pet puppy – but that's not quite the same, although readers learn there are important responsibilities in keeping a pet at this point. One day Squish finds a lonely egg; a large egg, but alone. He decides to hatch it himself and diligently takes care of it, even reading bedtime stories to it. It's a long, patient wait.
Spoilsport Twitch reminds him that anything could hatch from the egg, but least of all the puppy Squish has come to desire. The first cracks begin to appear in the egg. Readers will be delighted at the surprise hatchling that emerges. The illustrations are stylised in multi-media, in gentle colours that contrast against a white background; they fill the pages with fun and expectation. This story will simply delight the very young wanting a pet for themselves.
University of Queensland Press 2019 Hardback Picture Book $21.94 ISBN 978 0 7022 6046 9