Sherlock Bones and the Natural History Mystery
Written and illustrated by Renee Treml
Reviewed by Mia Macrossan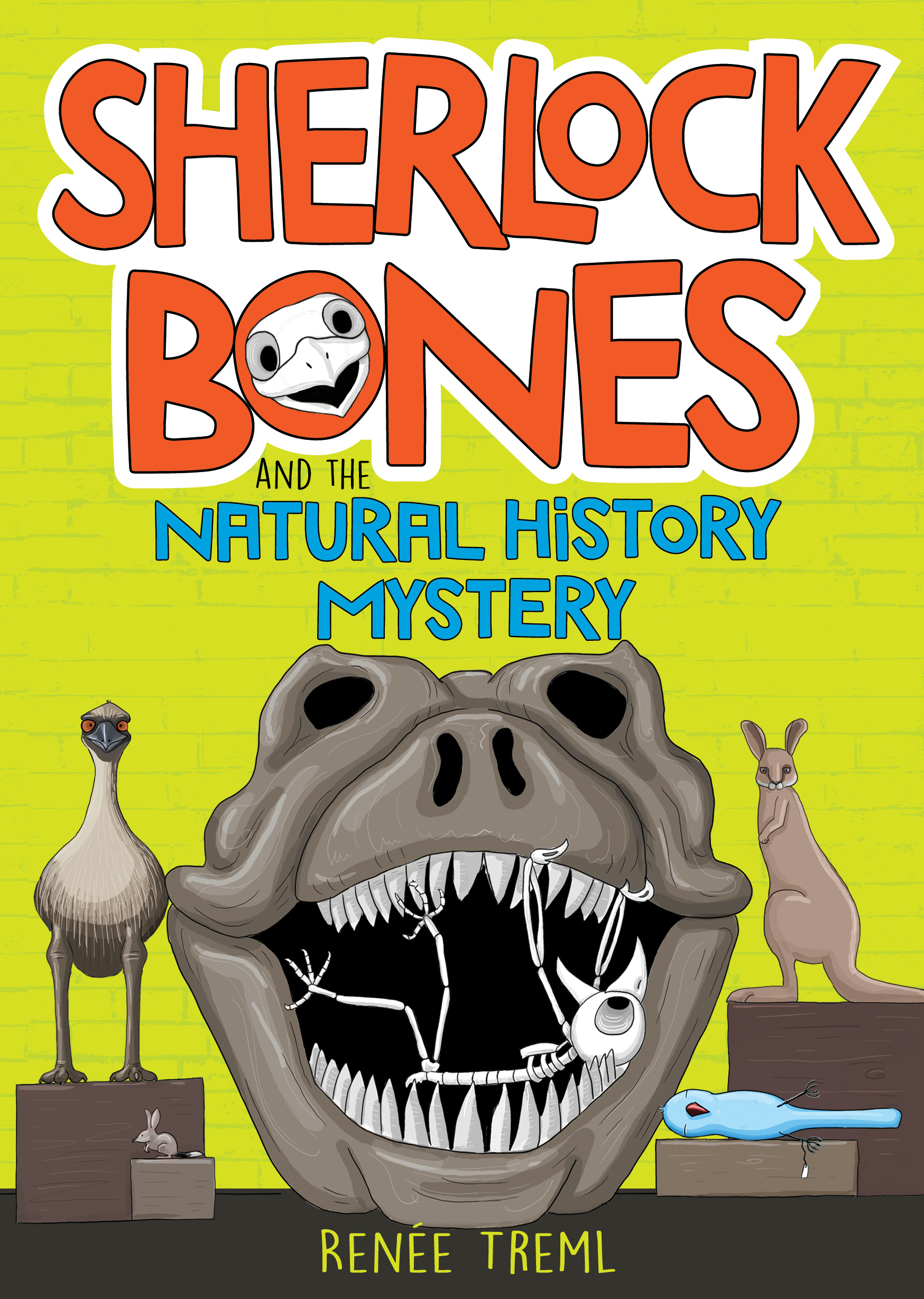 Renee Treml is the author and illustrator of several successful picture books for very young readers, including: Once I Heard a Little Wombat, Ten Little Owls and Wombat Big, Puggle Small. She also has a degree in environmental science and has a passionate love of natural history. In this very funny and engrossing graphic novel she has upped the age range to  six to nine year olds.
Sherlock (every great detective is called Sherlock), is a frogmouth skeleton who lives at the state natural history museum. His trusty partner, Watts, is a stuffed parrot. You just have go with the flow on this  one. When a valuable blue diamond is missing from the Rocks and Minerals display Sherlock is worried that they may close the museum, so he sets out to discover what happened. He is constantly interrupted in his search for the diamond thief by an accident-prone chocolate-addicted stowaway raccoon, Grace, who has nowhere else to go.
This is a hilarious action-packed mystery full of visual and verbal jokes. The cartoons in black and white, are witty and  cleverly drawn from a variety of angles. At one point is his search Sherlock is standing on two museum exhibits labelled 'red herring'. Treml has managed to bring a frog skeleton to glorious life, even the stuffed parrot has expression and personality. As for Grace the raccoon, she is a delight, all attitude, curves and bounce.   A really enjoyable mystery and quite a substantial read at  272 pages. It does have the side effect of making you want to visit the nearest natural history museum.
Allen & Unwin 2019 Graphic Novel Paperback $14.99 272 pages Ages 6 – 9 ISBN:9781760523954