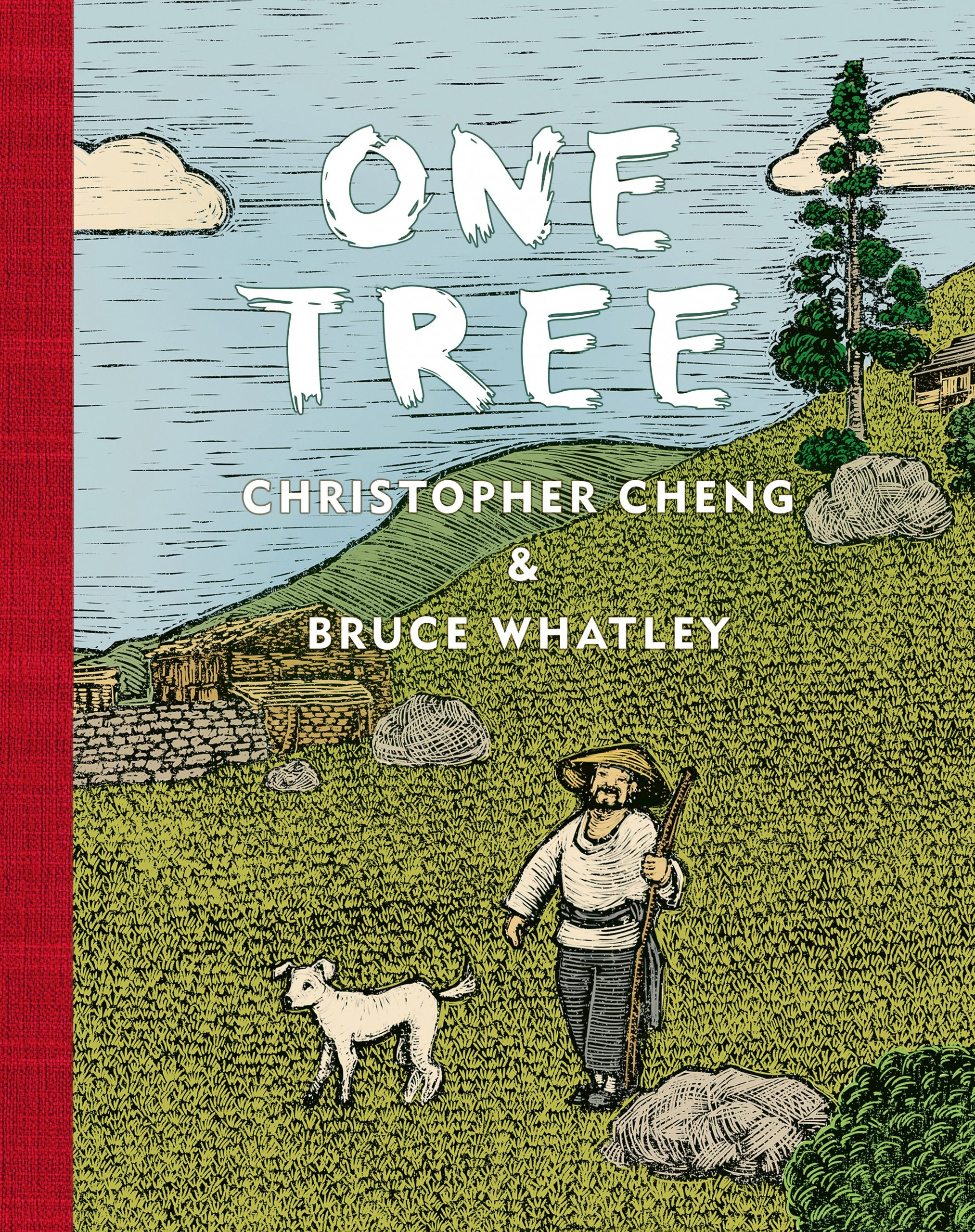 One Tree
Written by Christopher Cheng
Illustrated by Bruce Whatley
Reviewed by Inda Ahmad Zabri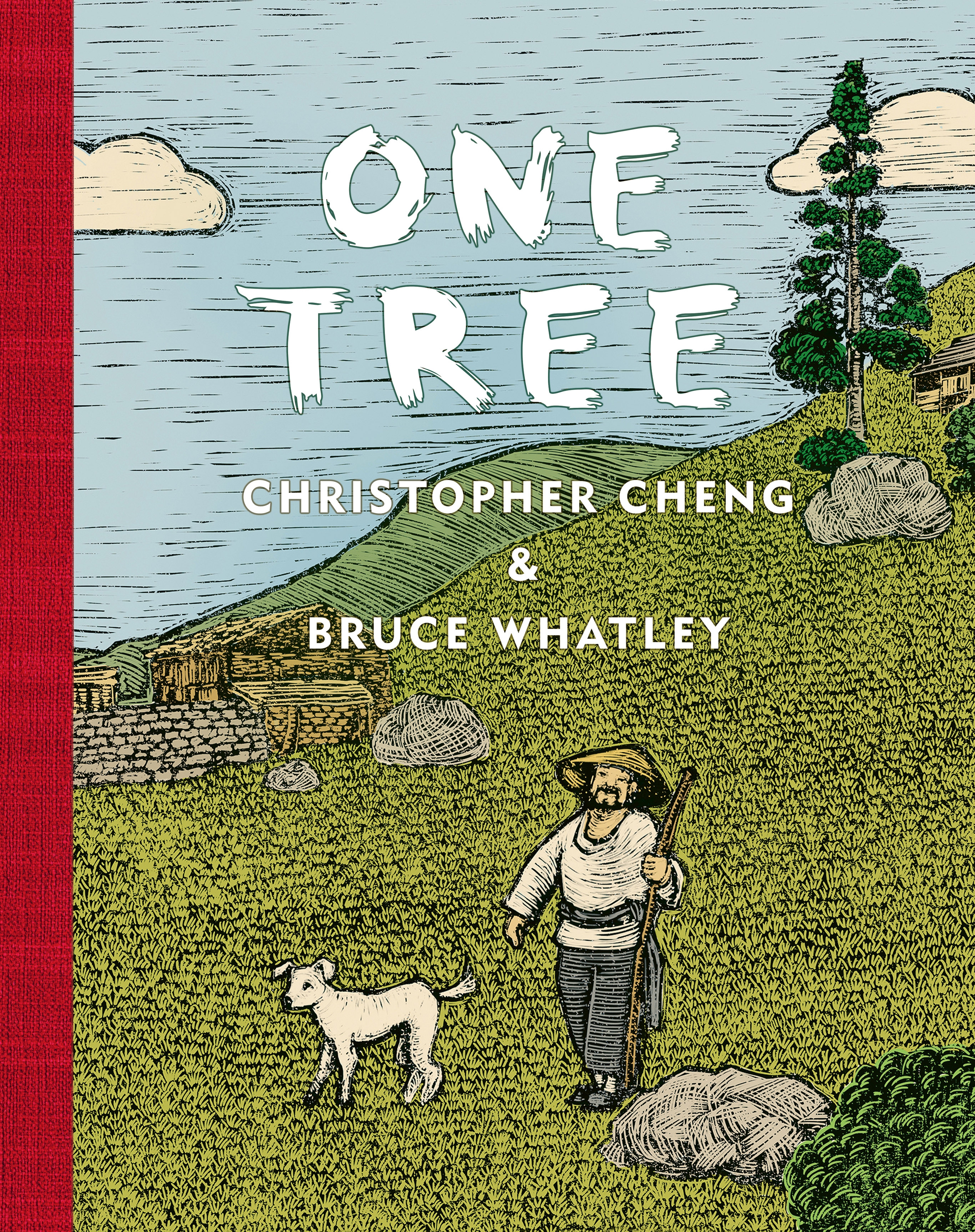 One Tree is a tender narrative  about the changes through generations, seen from the eyes of a little boy. Although he has been told that his grandfather was once a strong and gregarious person, the elderly man who lives with him now seems to be a shell of his former self. As they settle down for a meal, the scene from their apartment shows that the mountains and trees that once brought his grandfather joy and purpose have been replaced by other tall buildings.
The illustration, by master Bruce Whatley, is wonderful. Lines and whorls give the images a vintage character, as if thumbing through old stamps. There is a gentleness within the solid strokes which capture the oriental landscape – red lanterns, noodles, market produce, silhouette of roofs with upturned eaves. It was easy to appreciate the sense of space and serenity in the countryside of old, contrasted with the hustle and bustle of today. In busier scenes, cross hatching and wavy lives allow you to hear the footfalls as people rush through the market.
It is under the rush of feet that the little boy finds a seedling one day. Saving it from being trampled, he carries it home to show to his grandfather, who brushes away his attempts at growing a plant in a cramped apartment unit. The boy persists, and what proceeds is an endearing metamorphosis as the grandfather, reluctantly, lovingly, starts to engage in the care of the little seedling. A change has occurred, and it cascades. Not only do the boy and his grandfather successfully grow many trees, they inspire neighbouring families to do the same.
I loved the environmental and generational themes in this book, and its elegant delivery. This book is one for the whole family.
Penguin Random House 2019 Picture Book Hardback $24.99 ISBN: 9780143786733