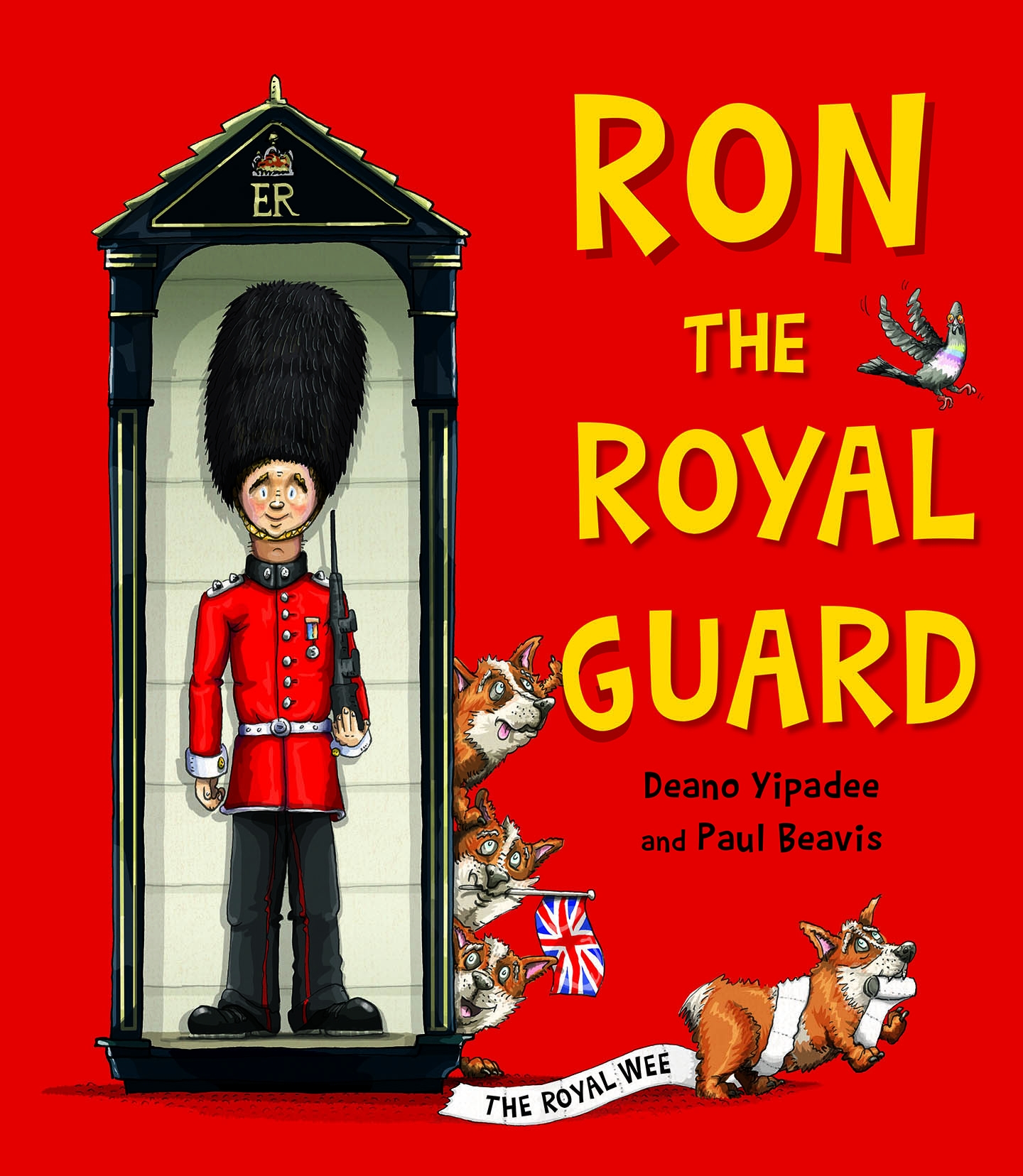 Ron the Royal Guard
Written by Deano Yipadee
Illustrated by Paul Beavis
Reviewed by Zewlan Moor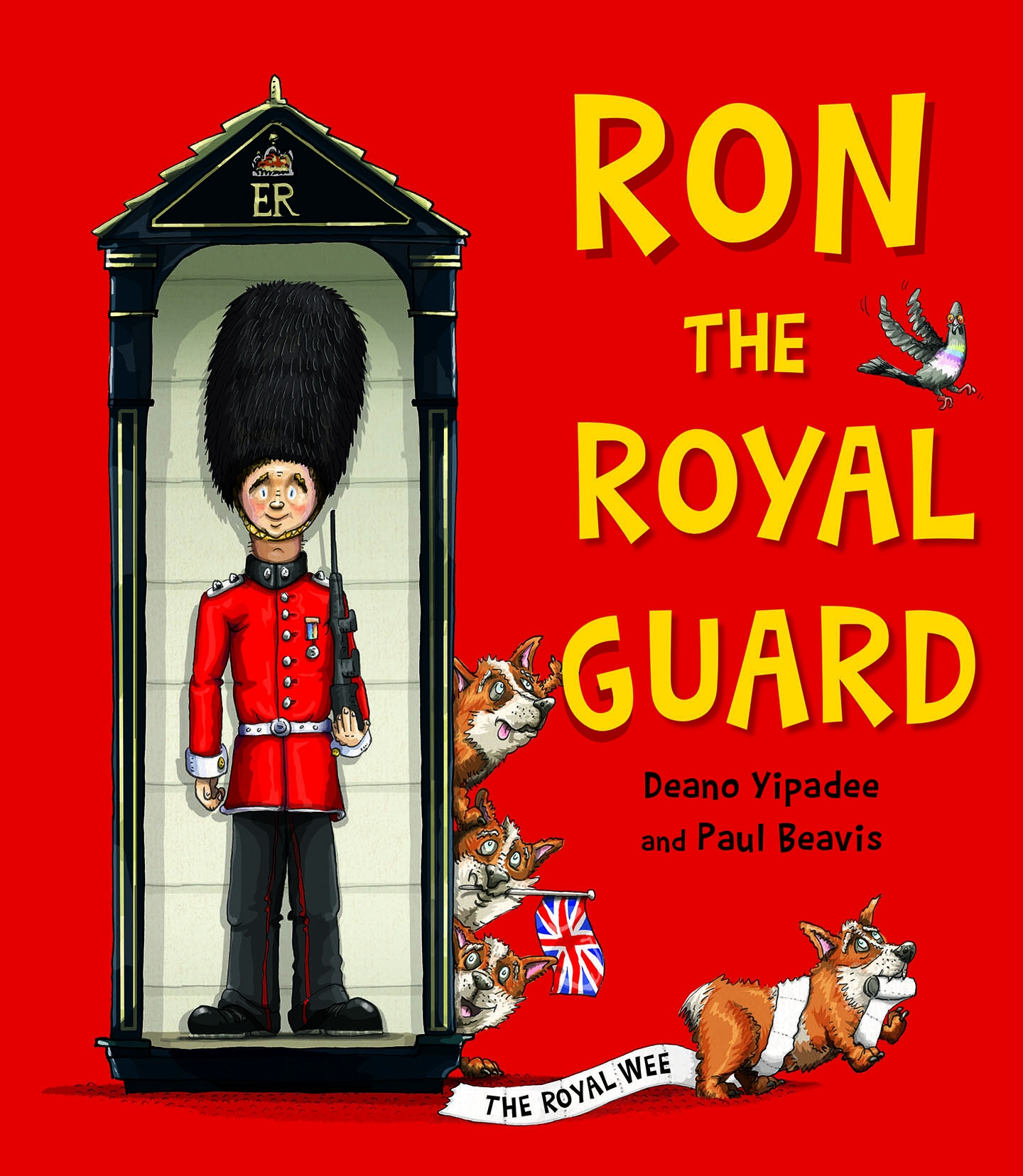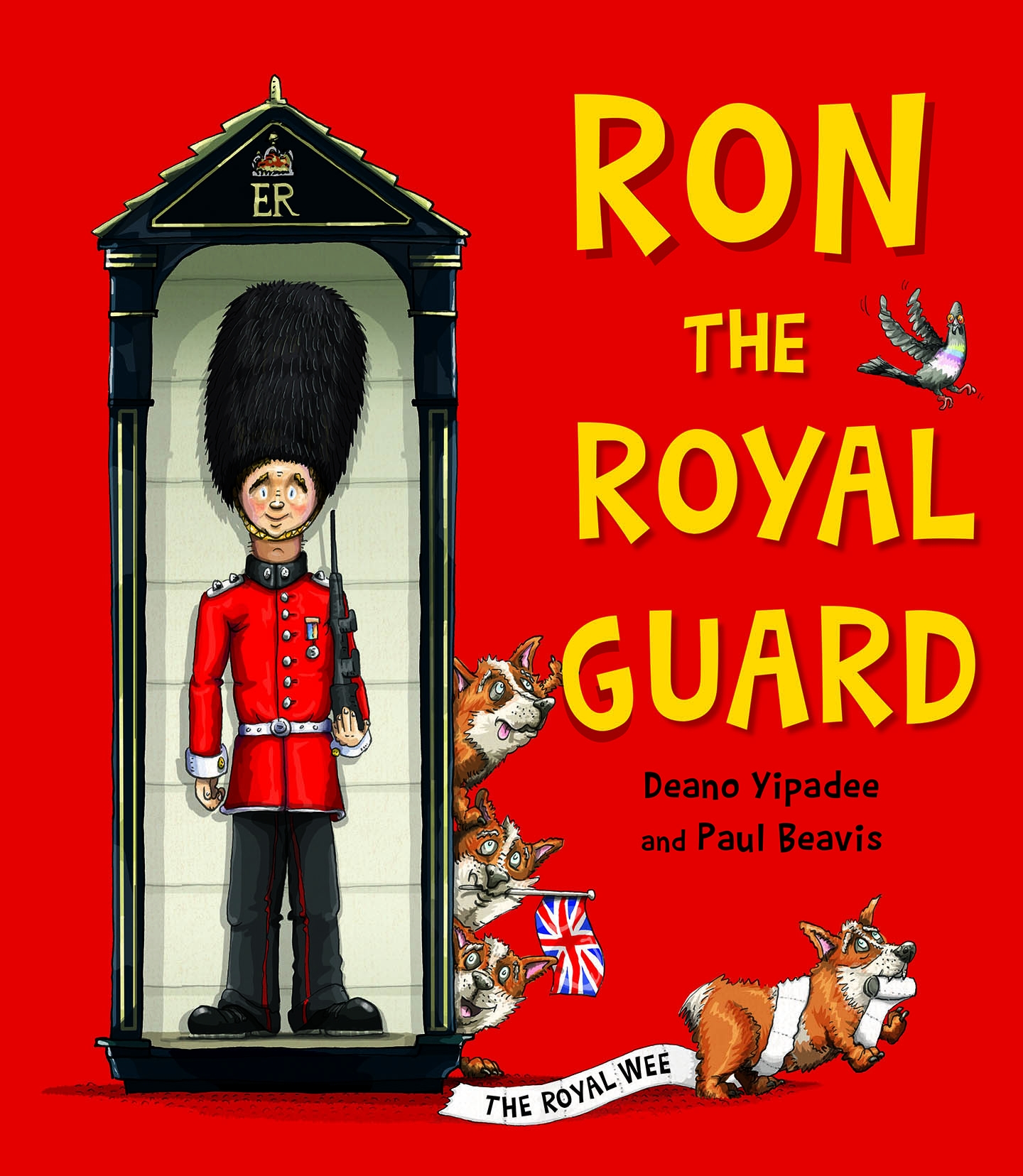 Have you ever thought about being one of those Royal Guards at Buckingham Palace?  Ron the Royal Guard alternates between marching and standing at attention. He is also the object of a lot of attention from the crowds of visitors to the palace. Ron declares: 'I am Ron, the Royal Guard/ Here by Royal Decree!/ Standing very, very still,/ And star of the odd selfie!' We all know Brits enjoy their cup of tea, or three, before work. And that's where Ron's problem starts. How does he cope when he has to go to the loo?
Ron certainly thinks outside the square when forced to solve his problem. It's quite an innovative idea for a picture book, and a nice way of encouraging children to put themselves in another person's shoes. It also blends in that perennial favourite: toilet humour.
The book design is notable, with a cutout of the guard's shelter on the front cover, with Ron the Guard pictured within the arch on the front endpapers. The cute relationship between one of the Queen's corgis and a pigeon is continued on the back endpapers. I also liked the depiction of a Sikh guard in his traditional turban along with the other guards on the first page. Children will find a lot of other nuggets in the illustrations.
This book is a lot of fun, and is only let down by the metre in some sections, making it a bit of a tongue-twister to read aloud.
From the same author and illustrator as Stink-o-saurus, Ron the Royal Guard offers a giggle for the 3-6 year old set.
New Frontier, 2019, Hardback Picture Book $24.99 ISBN: 978-1-925594-61-4