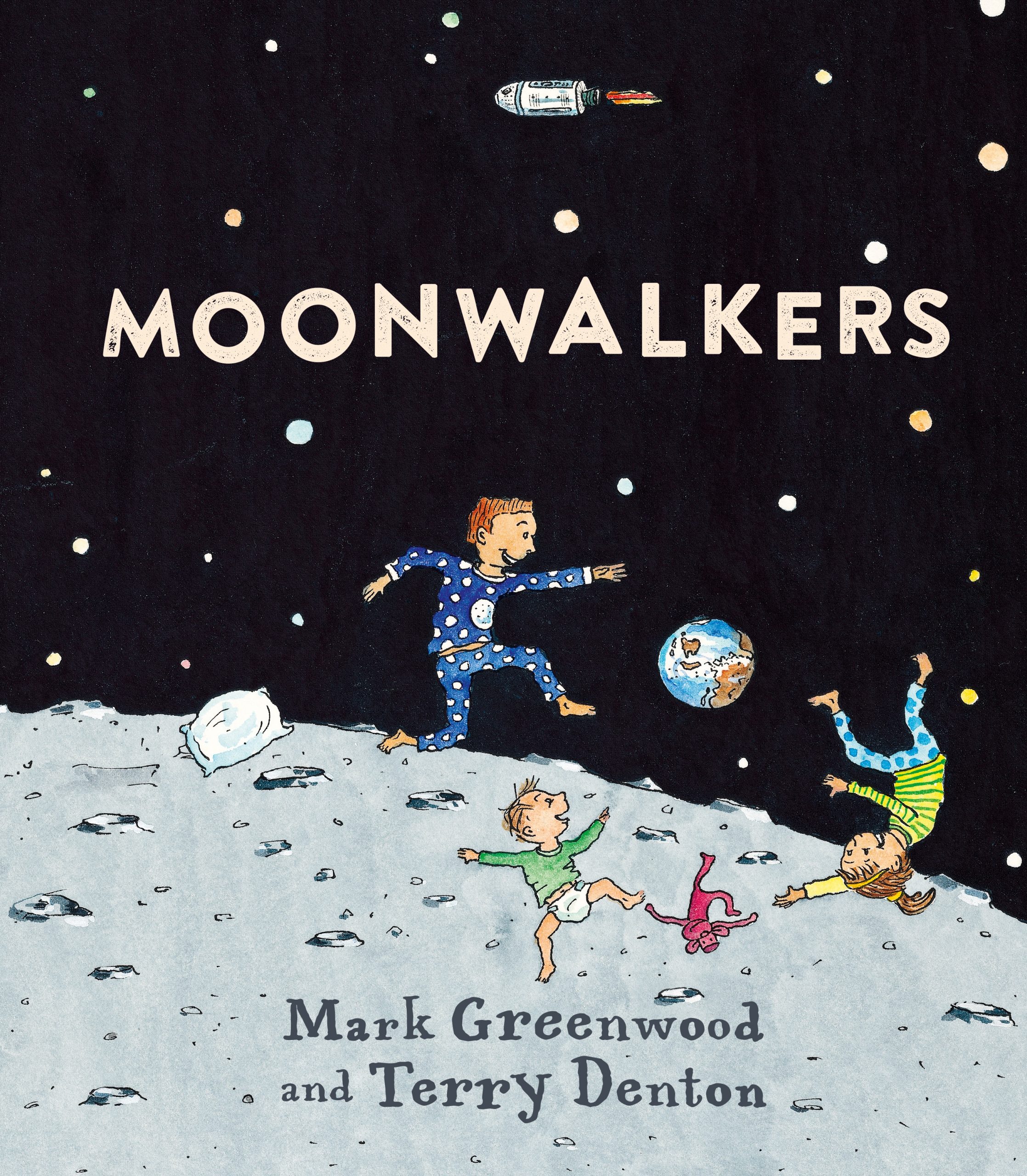 Moonwalkers
by Mark Greenwood
illustrated by Terry Denton
reviewed by Kerry Neary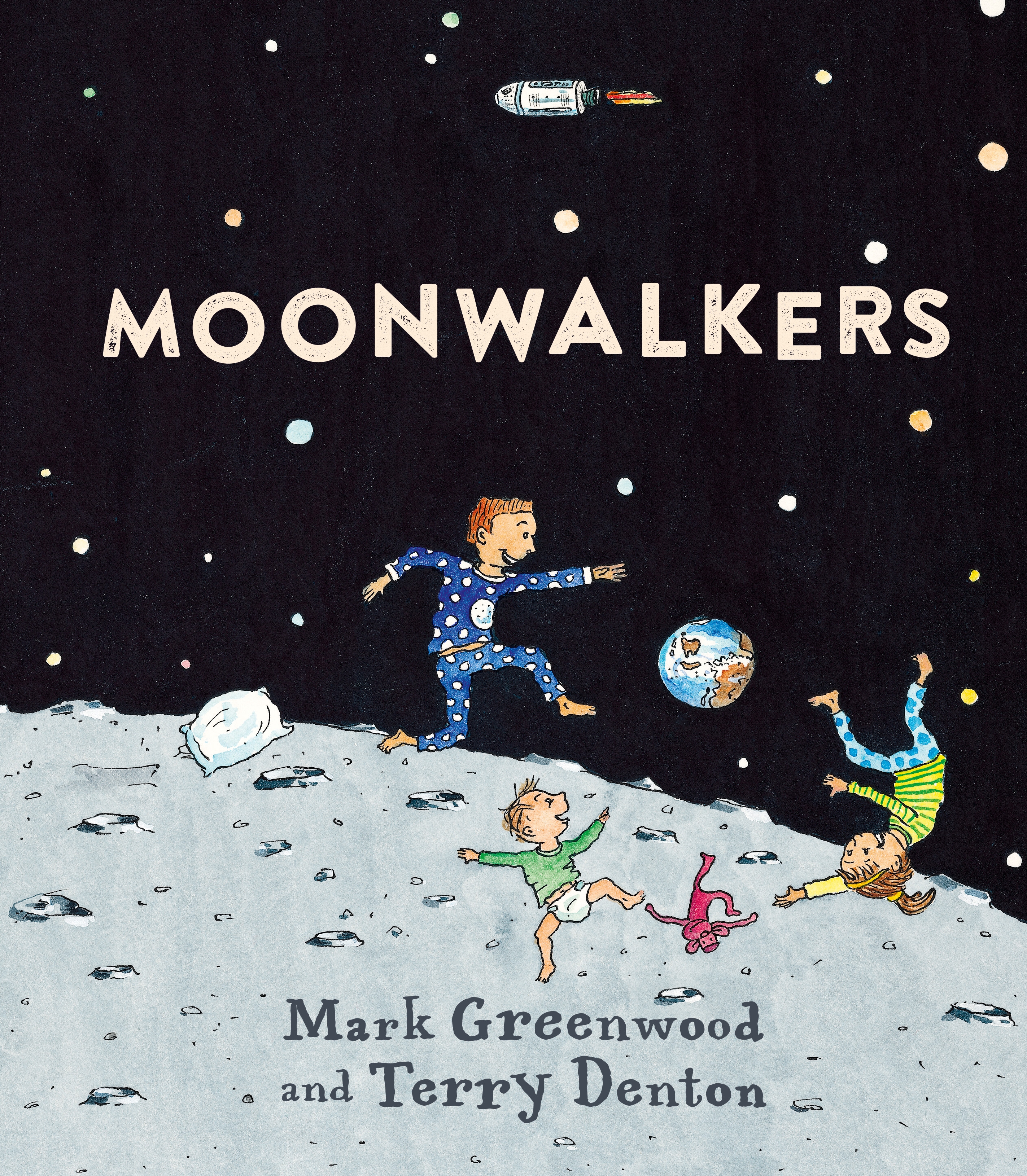 Fifty years ago the world was held spellbound by grainy images of a man stepping from a ladder onto the surface of our nearest neighbour in space.
A thrill of anticipation reverberated around the globe and this story gives current readers some appreciation of the excitement of the time. They are taken back to 1969 to meet three siblings – Billy, Mickey and Buzz – who are consumed by the space fever of the time. They also just happen to live in the shadow of a large radio-telescope in rural Australia. Their imaginations are captive; for the three days it takes for the space capsule to reach the Moon, they act out their own Moon journey and walk, using their improvised bed covers module.
There's a lot of detail in the illustrations and clues in the text that reference the history of space exploration for the observant reader – like the dog's name on a food bowl. On the day of the landing, the whole family is riveted to the television screen, as we all were, gripped by the images as Armstrong steps off his ladder and onto the Moon surface.
The feelings of excitement are captured by a brisk but brief text, as well as the vivid, action packed illustrations. With additional facts at the end of the book and the imaginative space play of the children throughout, this book recalls the thrill and adventure of one of Man's most outstanding achievements.
This is an ideal book for adults to share their Moonstruck memories with the youngsters of today.
Penguin Random House Hardback picture book $19.99 ISBN 9780143793557