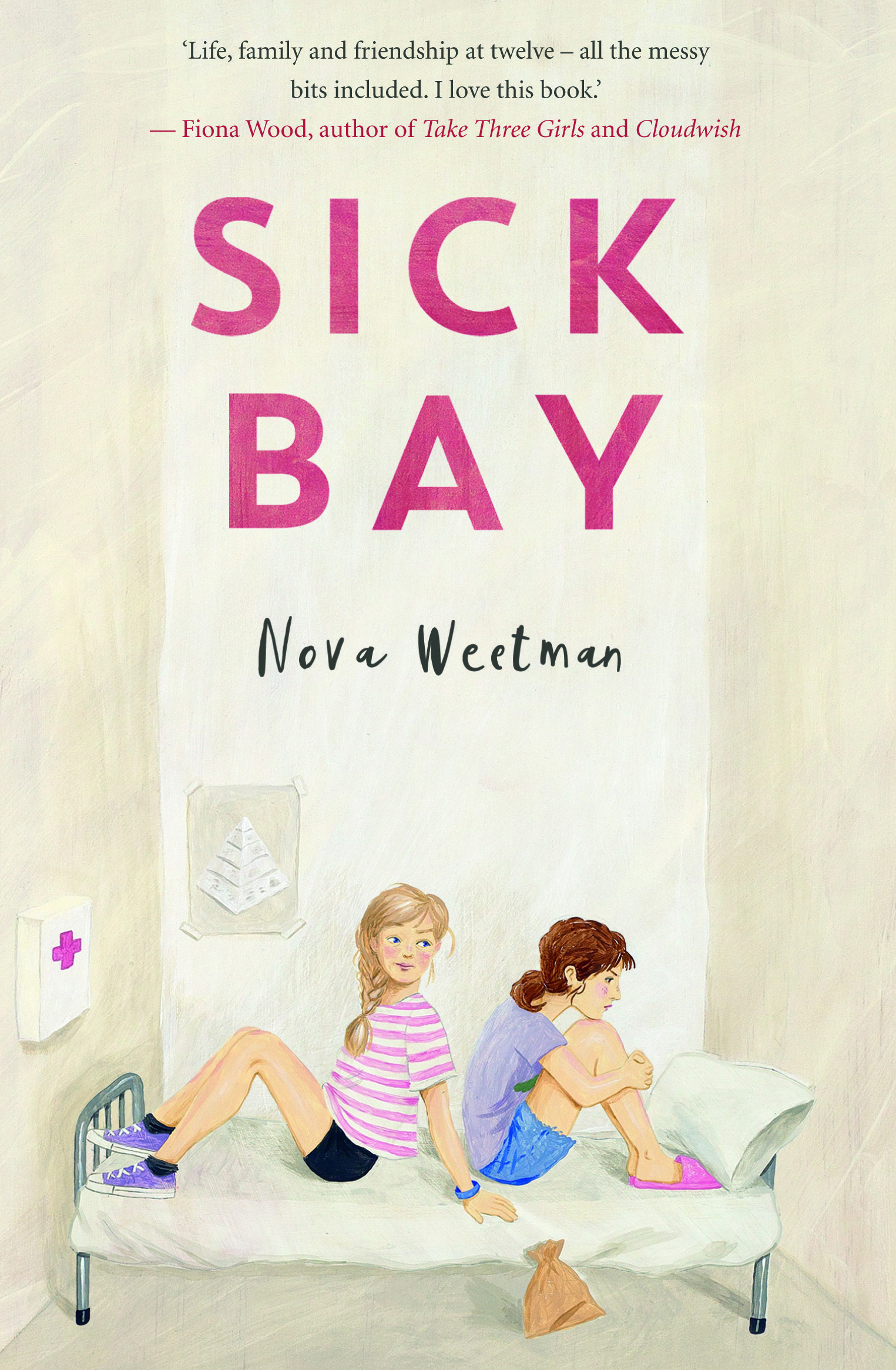 Sick Bay
by Nova Weetman
reviewed by Tyrion Perkins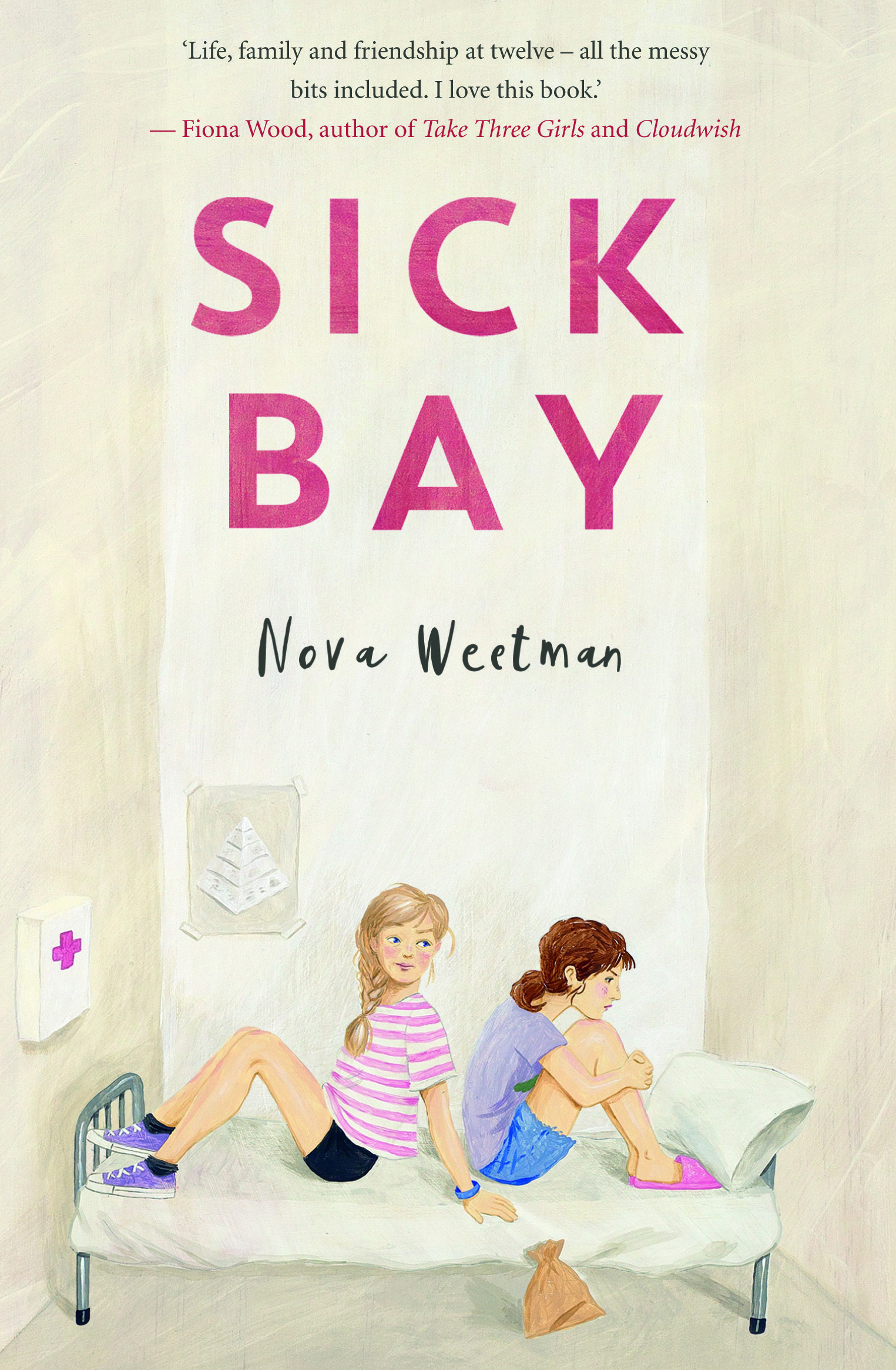 Sick Bay is Nova Weetman's eighth  novel and she has again written a heart-warming story of a developing friendship between two girls who each have their own particular problems. Meg and Riley are two girls in year six who meet in the sick bay of their school. Meg goes there to avoid playing sport in her slippers which she wears to school, and to hide from the mean girls who consider her weird. She carries a paper bag to breathe into that she like to touch in her pocket. Riley is a diabetic who goes there to eat jellybeans which make her feel better.
Both become somewhat jealous of each other's seeming freedoms. Meg sees that Riley has friends and is well looked after but doesn't realise the difficulties of being a diabetic which include wanting to hang out with friends, which her mother won't allow because she wants to keep her safe. Riley wishes she could go to the shop by herself like Meg, not realising that Meg has no choice, because when her father died her mother became so depressed that she never leaves the house. As the friendship between the two girls develops Riley has to negotiate her other friendship with the girls who are mean to Meg and who also have no idea how life-threatening diabetes can be.
The writing is superb, alternating between each girl's point of view, drawing you in as more and more of their lives and challenges are revealed. This book would be particularly good for girls aged 8-12, as it explores friendships and isolation and negotiating supposed friends that aren't good for you. It would be great for boys, too, but is less likely to appeal as the only males are minor characters.
The ending was a little too perfect, but this may not be a problem for its intended audience as overall this thought-provoking book has great appeal for teenage readers and I will be looking out for her other titles.
University of Queensland Press 2019 Paperback 280 pages $16.95 Age 8 – 12 ISBN 978 0 7022 6032 2