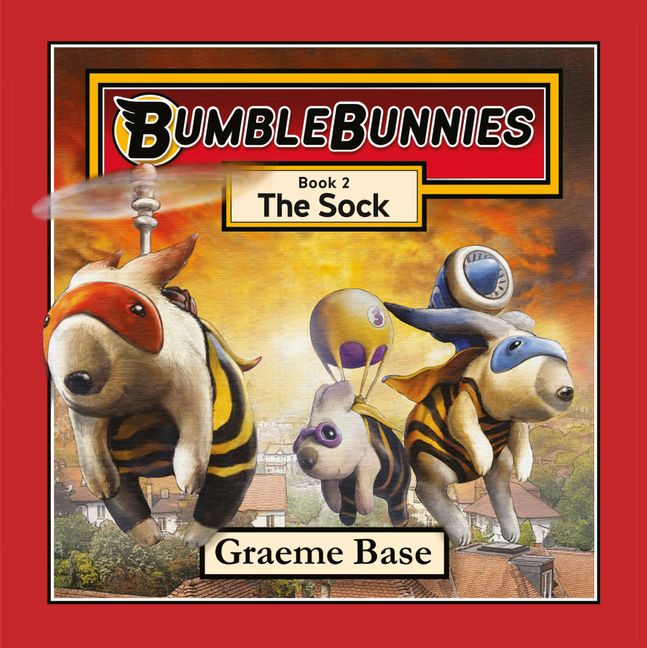 BumbleBunnies: The Sock (BumbleBunnies, Book 2)
by Graeme Base
reviewed by Kerry Neary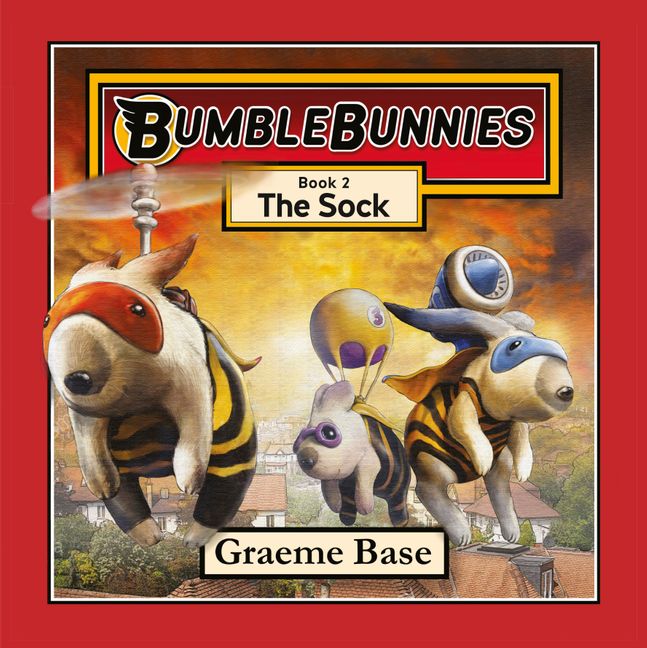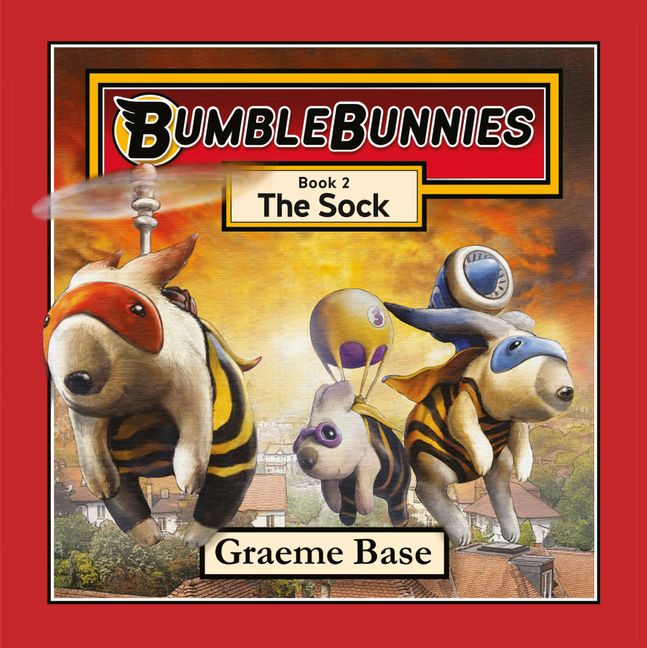 The second title in Graeme Base's new series for early readers BumbleBunnies, has been released. It's called The Sock and is another domestic super-hero story in the vein of The Pond, first title in the series.
A strong breeze ruffles the washing on the line and a sock comes loose. It lands rather too close to Billington the Duck, who sees it as food. Wuffle the Dog and Lou the Cat try to save the sock but their efforts seem to be causing more harm than good. Call out the BumbleBunnies!
Nothing to damage young minds here but they still learn the maxim that goof triumphs over evil – not that Billington is that bad.
The brief, action-filled text is well-suited to readers under three  while the brilliantly rendered illustrations are detailed and comical in Base's unique realistic style.
Harper Collins Australia 2019 Hardback Picture Book $17.99 Age around 3 ISBN: 9781460753972