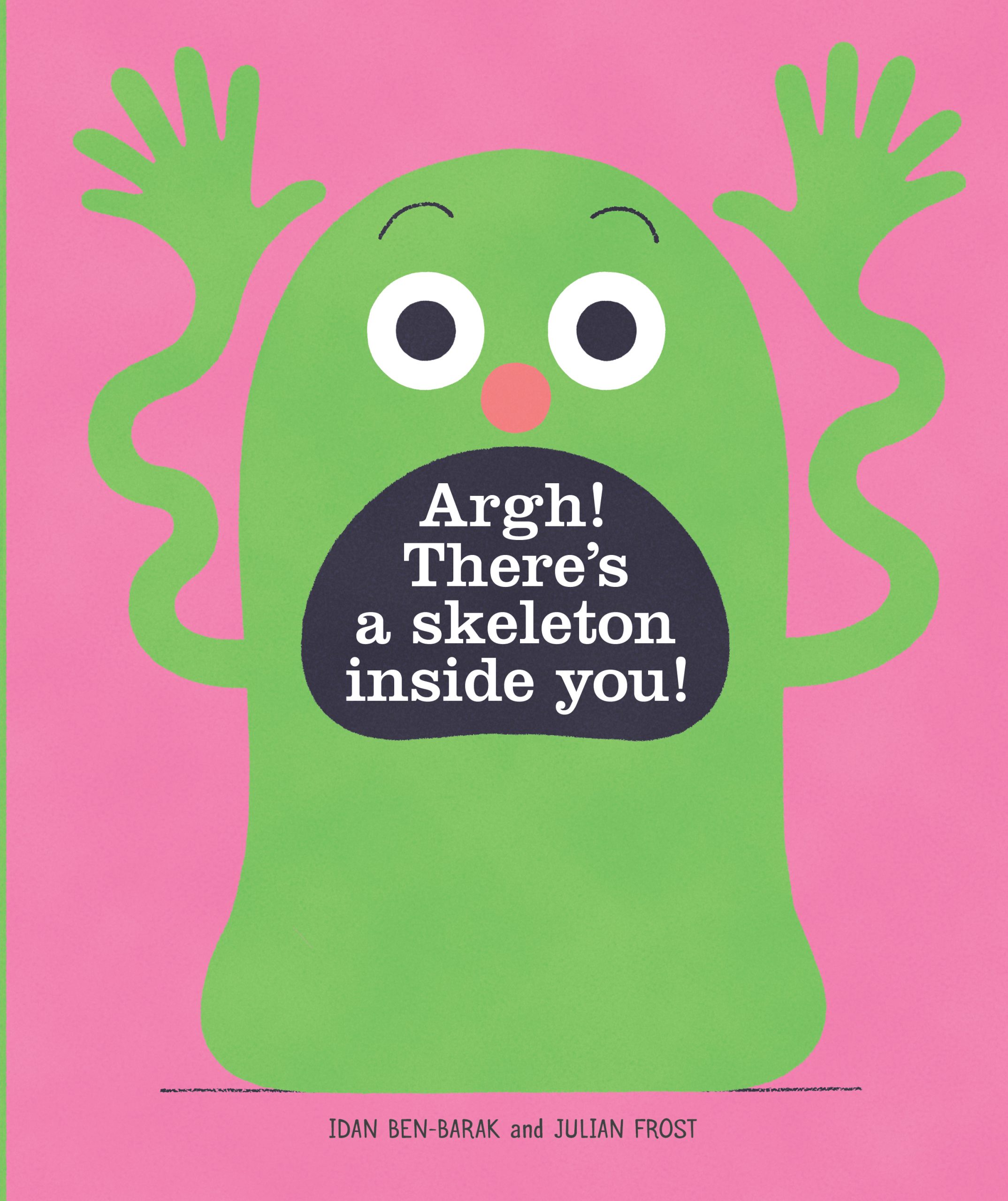 Argh! There's a skeleton inside you!
by Idan Ben-Barak
illustrated by Julian Frost
reviewed by Kerry Neary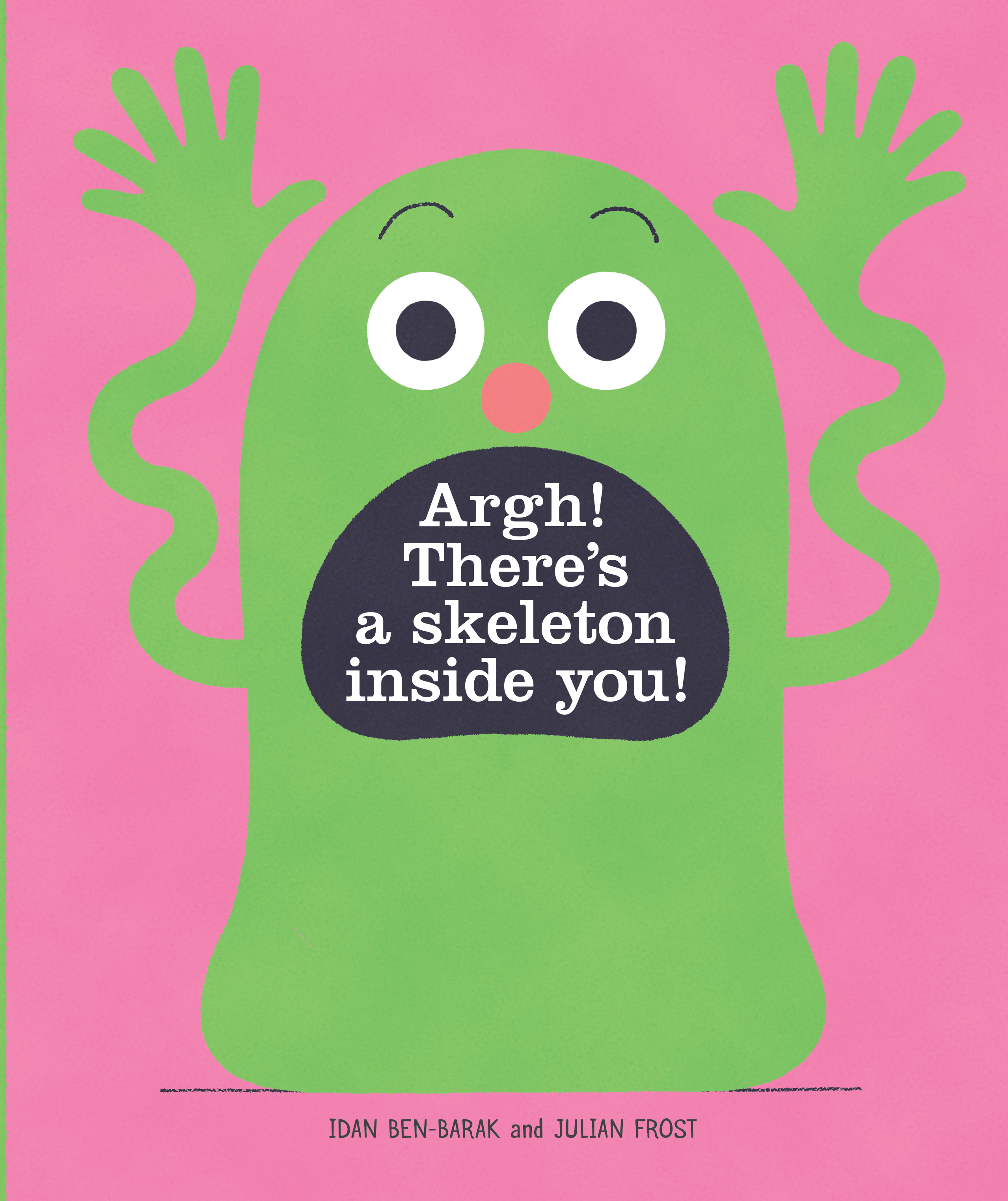 The idiosyncratic creators of the 2017 sensation Do not lick this book!, Idan Ben-Barak and illustrator Julian Frost, are back with Argh! There's a skeleton inside you!, done in the same loopy style.
This time our hosts are Quog and Oort, space creatures visiting for Kevin's birthday party. Quog is a blob and Oort is a gas cloud, so they are going to have a little trouble in our gravity-rich world. They can't even open the door of the spacecraft. Looks like they're going to need a hand – the text is filled with ironic quips like this. Then the reader is invited into the story and opens the door for them.
Throughout the book there are encounters like this as our hosts have difficulties that could do with the benefit of a skeleton. And so, Quog grows a skeleton while Oort remains a gas cloud – that's the quirky kind of book this is. The illustrations are diagram style with comical characters and high-contrast colours. Meanwhile readers learn about the skeleton and how it works. The humour of the text will capture young readers – they won't want to miss a single joke!
Allen & Unwin Children's 2019 Hardback Picture Book $19.99 Age 4 – 6 ISBN:9781760631635