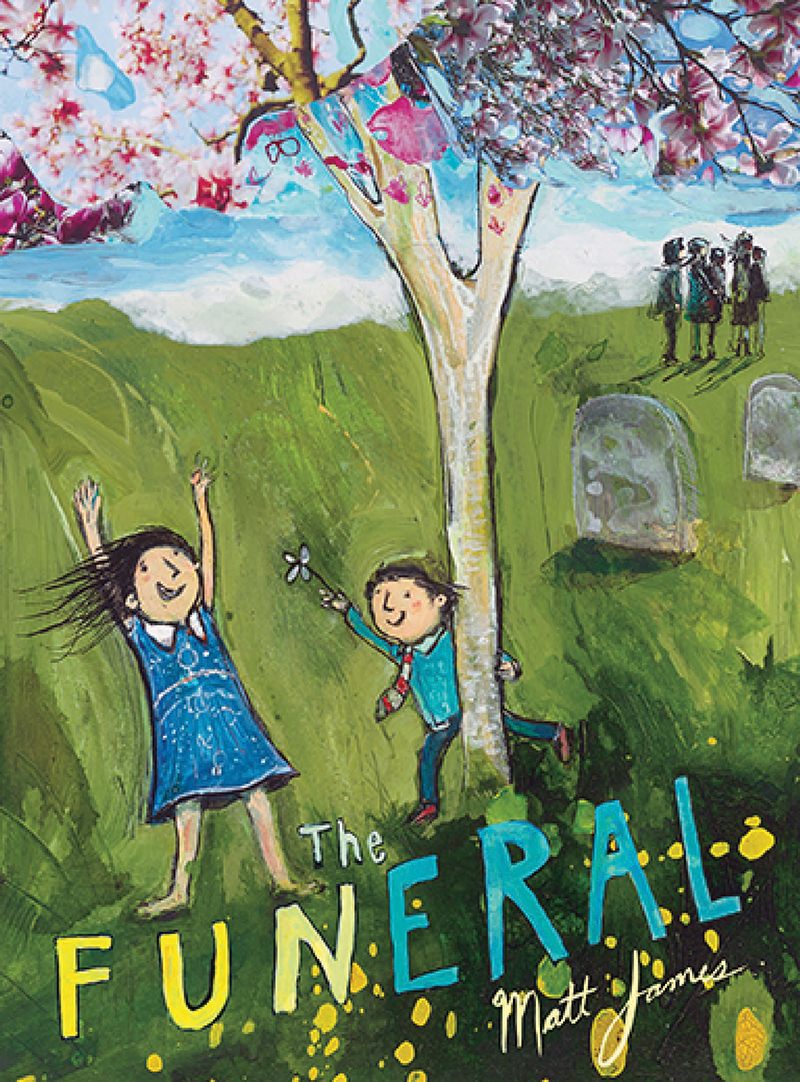 The Funeral
By Matt James
Reviewed by Yvonne Mes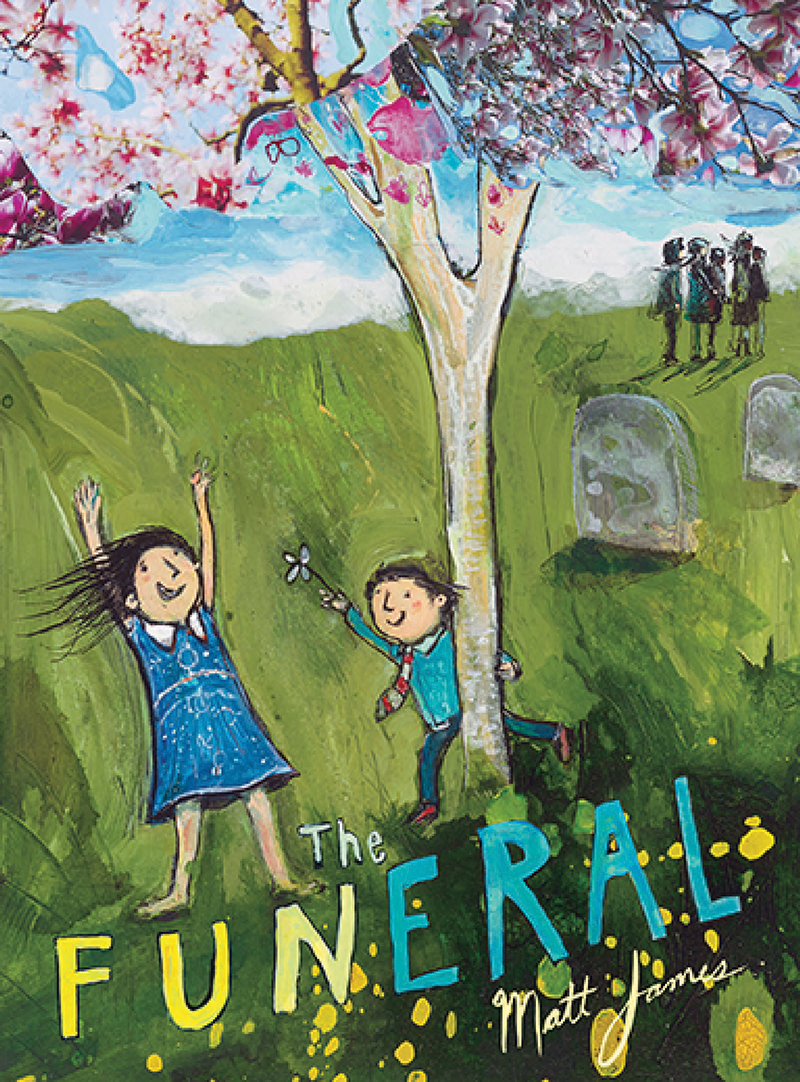 This beautiful picture book  reveals a child's understanding of death and shows her feelings and thoughts leading up to and during the day of a funeral.
'A few days earlier, there had been a phone call. Her great-uncle Frank had died, and today was for saying goodbye.'
Norma's family is deeply affected, but Norma is excited to spend time with her favourite cousin, Ray. At several points throughout the day, the enormity of the day makes its way to the surface: 'Mom, Uncle Frank was really old, right?'
Experienced through the senses and all the immediate feelings of a child present in the moment, the story shows a child's understanding of the surreal aspects of a day where a loved one is being farewelled forever.
Still, there is so much humour in this story. The author really captures a child's logical response: 'Norma was practicing her sad face in the mirror …' and I found several other laugh out loud moments in the book. This is not to say that the book treats death and funerals as light-hearted or insignificant but rather it shows an honest view of a child's experience.
The ending: 'I think Uncle Frank would have liked his funeral.' is poignant and bittersweet.
The funeral itself is traditional in its setting with its black cars, beautiful church with lead glass  window, organ, and a long eulogy with children who have to pee.
This is a book to read with children to prepare them for a funeral, to recognise that a range of emotions are involved with grieving, and that that it is ok to flit from thought to thought and that you can still enjoy moments of pleasure such as a bare footed cartwheel in the grass.
I was enamoured with the illustrations; I will be buying more of Matt James's books based on the illustrations alone. The artwork is a combination of gorgeous textured acrylic and ink paintings. I appreciate  the publisher  including notes on how the illustrations were created: The dimensional elements were made from cut paper, masking tape, rolled-up twine, cardboard and scroll-sawn Masonite, all painted with acrylic.
This story was playful, colourful, and never sombre even when sad.
Affirm Press Kids 2019  $24.99 Hardback Age 3 – 7 ISBN 9-781925-870404