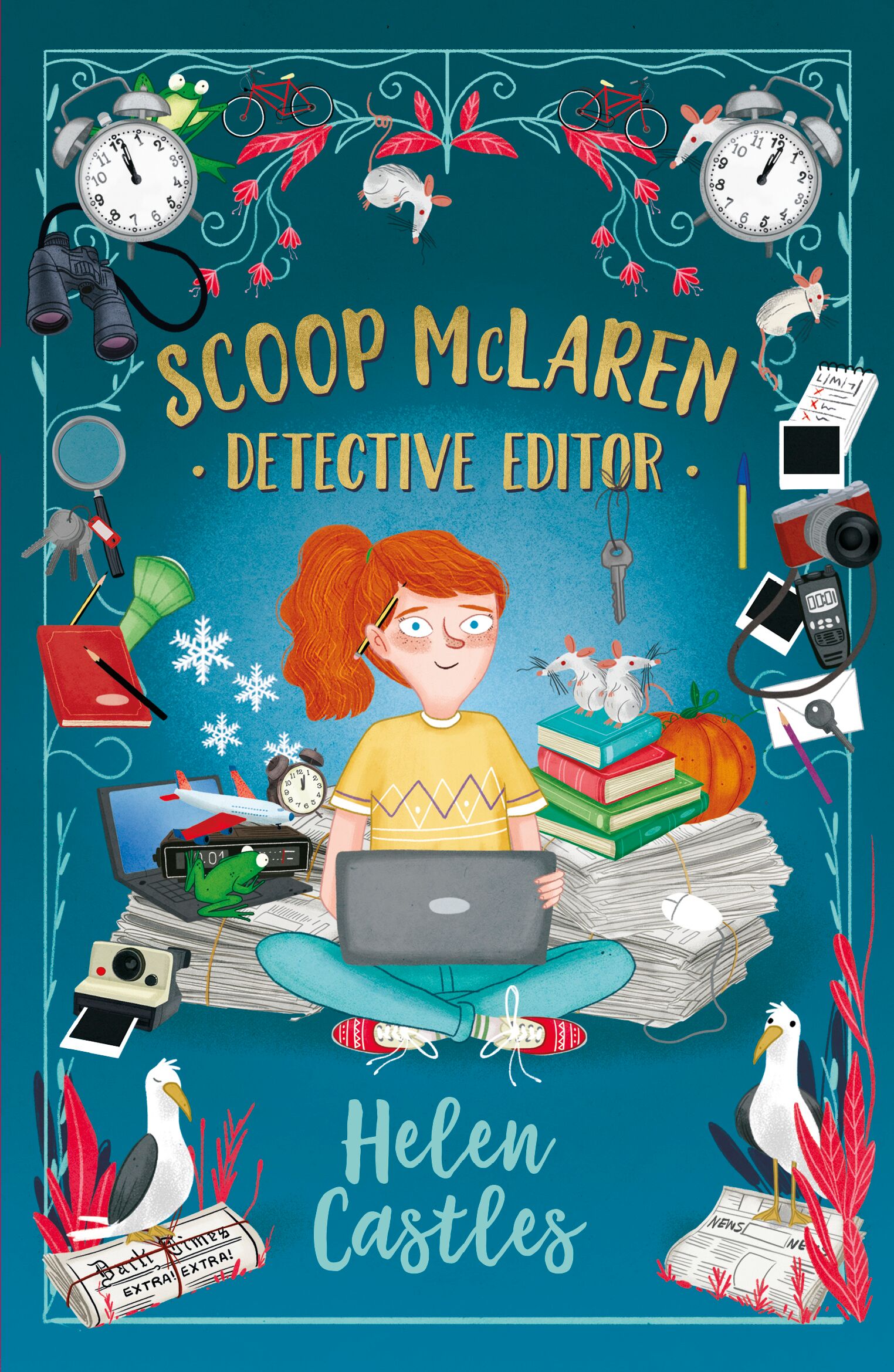 Scoop McLaren Detective Editor
by Helen Castles
Reviewed by Sarah Custance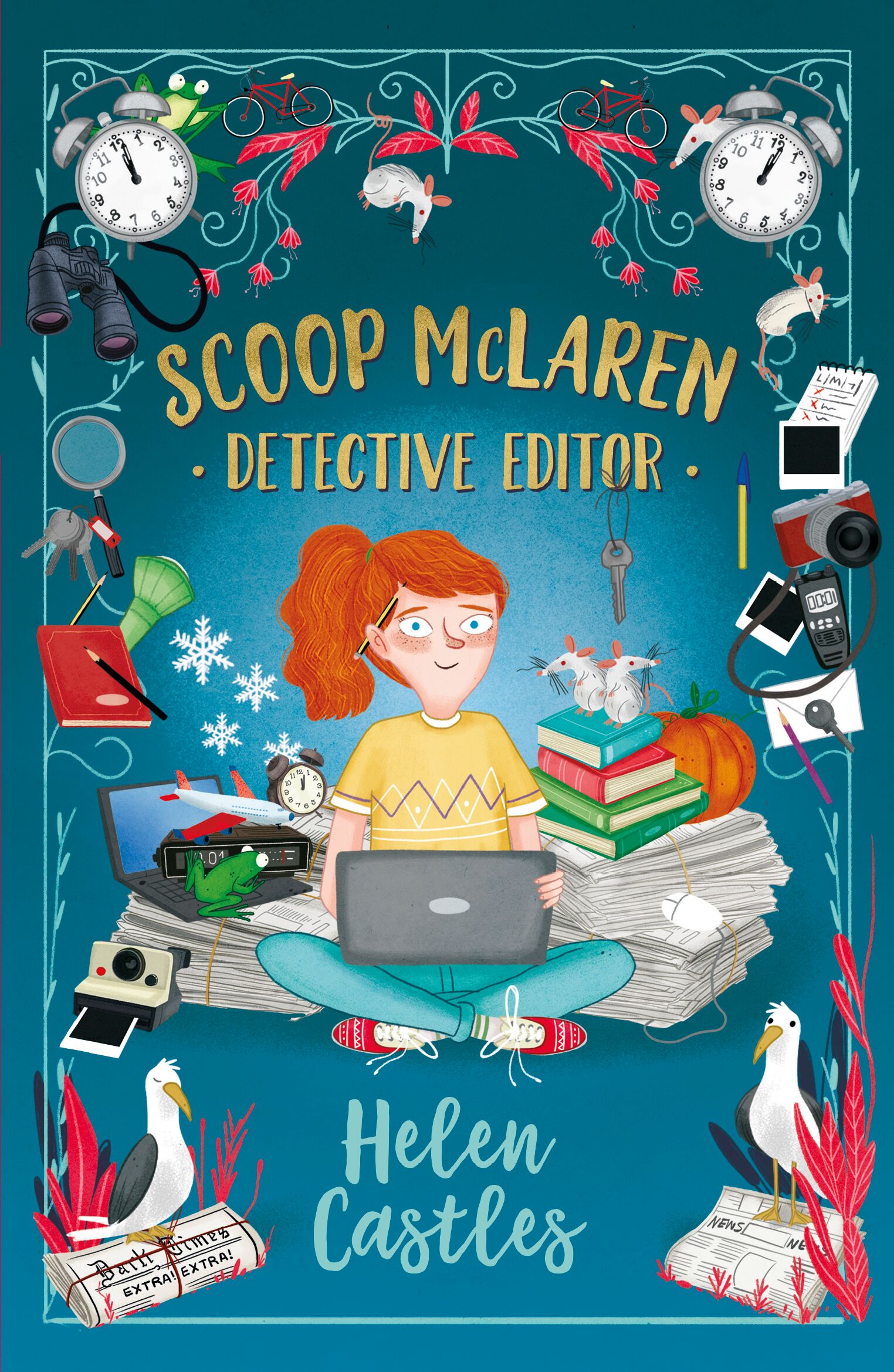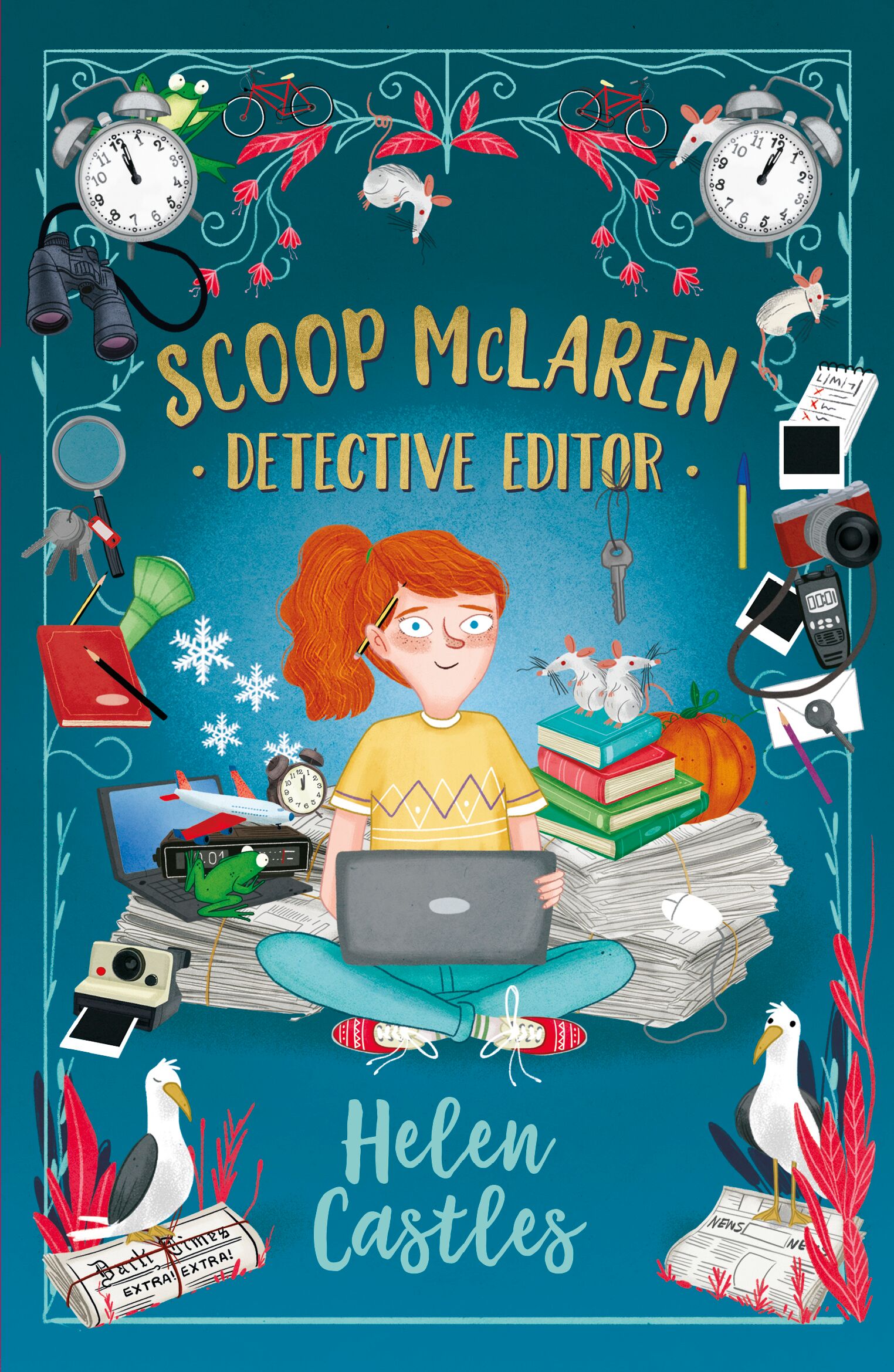 Helen Castles is a real life newspaper reporter with 'Scoop McLaren Detective Editor' being her first published book, the beginning of a series. Helen has wonderfully blended her actual reporter experience as (I'm sure you can tell by the title) it is based around a budding editor and her 'roving reporter' best friend solving mysteries.
Henley McLaren, better known as 'Scoop' is on the hunt for mystery editor Sonny Fink who is turning her sleepy coastal town of Higgity Harbour upside down with the rival online newspaper 'The Dark Times' which is uploaded every night at exactly 12:01 am. The problem is that everything Sonny Fink writes is awful and it ALWAYS comes true.
How is everything that is written in 'The Dark Times' coming true? Why does it all have to be so awful, and most importantly, WHO IS SONNY FINK? Scoop is on the case with her best friend Evie (roving reporter for 'Click!', Scoop's online newspaper). With truth on their side, some top notch detective skills, and a bit of help from her dad, Scoop is positive she'll be able to unmask Sonny Fink and stop 'The Dark Times' from wreaking havoc on their town.
This is an easy paced book that can work well as either a read aloud bedtime book or a self-read. The writing style is easy to follow and incorporates newspaper headlines which play a large part in the story line. It can sometimes feel a little jolted with the use of the headlines and phone messages but not in a way that is too distracting.
All through the book there are fun uses of newspaper/editorial phrases and topics and at the very back there are even 12 'tips and tricks' to help with writing.
This is not a book for hard hitting detective novel fans or even serious mystery fans, but it is absolutely worth a go if you have a reader who likes a touch of sleuthing with a fun magical touch. If you have a budding editor or reporter at home then this is a series to try.
This book would be a great lead up to detective novels like 'Nancy Drew', 'The Famous Five', and the 'Friday Barnes' series. Recommended for ages 8 +
New Frontier 2019 Paperback $14.99 Age 8+ ISBN 9781925594836