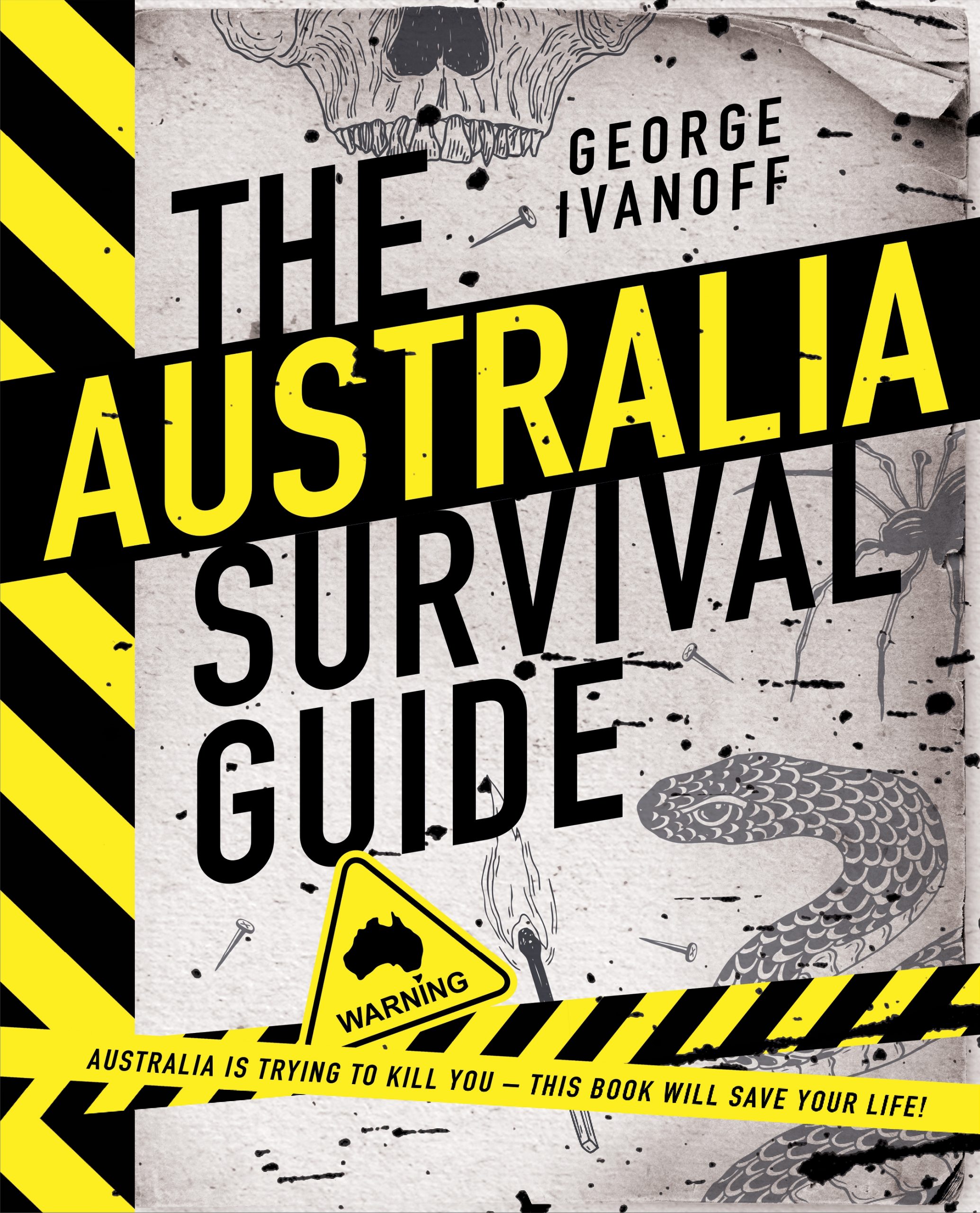 The Australian Survival Guide
by George Ivanoff
reviewed by Mia Macrossan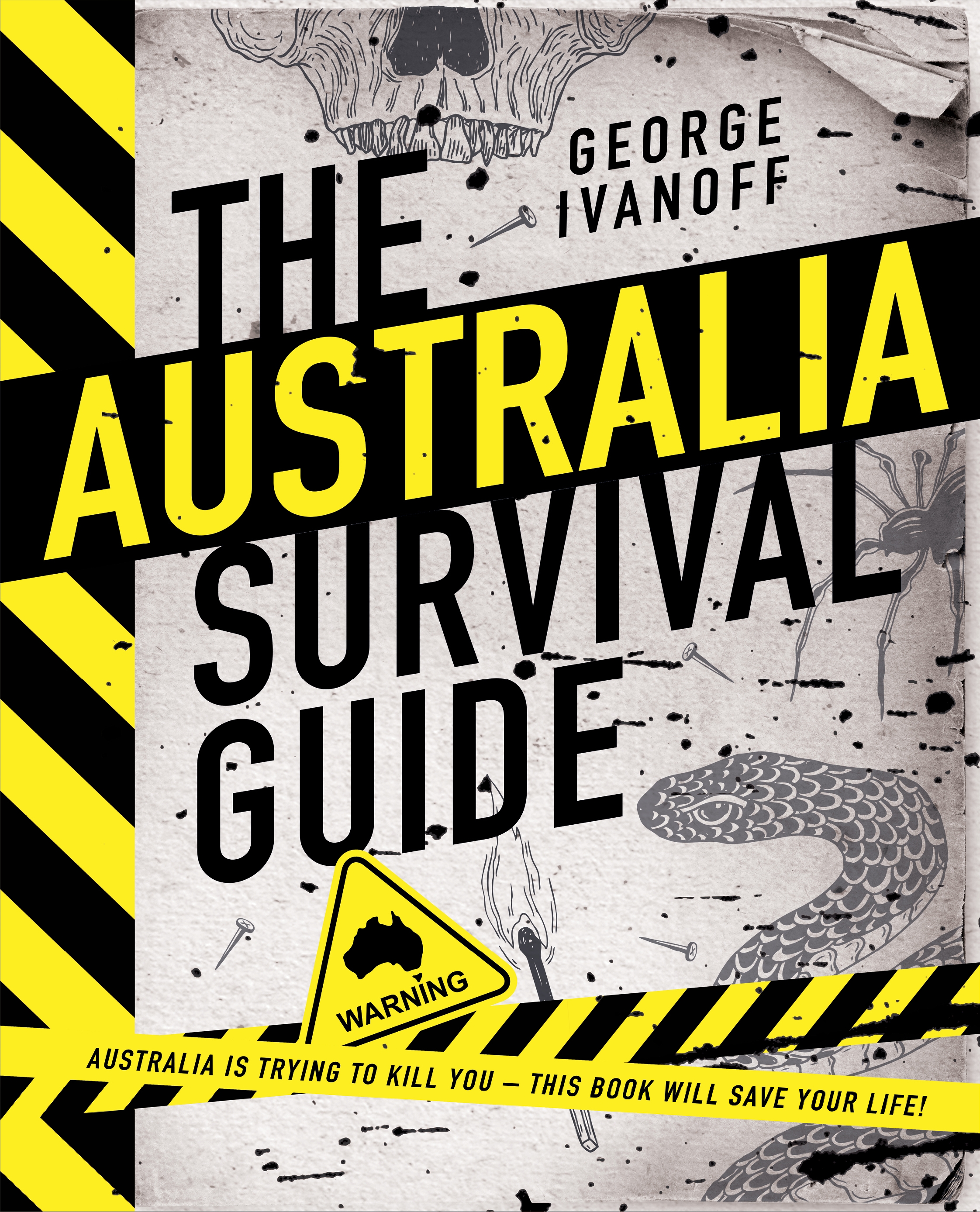 Even if you think Australia is trying to kill you, The Australia Survival Guide can save your life!  Australia is famous the world over for the deadliness of many of its native species so Ivanoff's survival guide is a very useful resource if you want to stay alive while living here.  Ivanoff is a Melbourne author who's written more than 100 books for children  and teens,  as well as many educational books.
This survival guide is both informative and entertaining. Ivanoff writes in a cheerful tone, makes lots of jokes, all the while managing to convey sensible advice and heaps of accessible facts about all the dangers that exist out there in the wilds of Australia.
The book is arranged in four sections: On Land, In the Water; The Environment and Everything Else. Each section has several chapters arranged under catchy headings such as ' Slithering Death (snakes), Wibbly Wobbly Jelly Death (jellyfish), Hot Thirsty Death (how to survive deserts ) and Death from Above (how to avoid cancer caused by exposure to sun). But there is lots more.
There are plenty of graphics , fun facts, lists of 'most dangerous', First Aid sections, and lists of things to do and not to do, all illustrated using a bright yellow and black colour scheme that echoes hazard tape and makes the reader aware that this is actually serious stuff.  Every page is eye-catching and different but very attractive and readable.
An interesting feature are the Totally Fake Death sections where Ivanoff discusses mythical creatures such as Drop Bears, the Yowie, the Bunyip and the Not Death chapter explaining how bush tucker could save your life.
The book is written in a very personal and conversational style which is easy to read. I am not a fan of 'gonna' which is sprinkled here and there in the text but the book as a whole is well written and sure to appeal to its target audience. Excellent value at 176 pages in a handsome hardback edition.
Recommended for school libraries, all tourists, and homes inhabited by adventurous people.
Penguin Random House 2019 Hardback $24.99 176 pages Ages 9+ ISBN 9780143796572