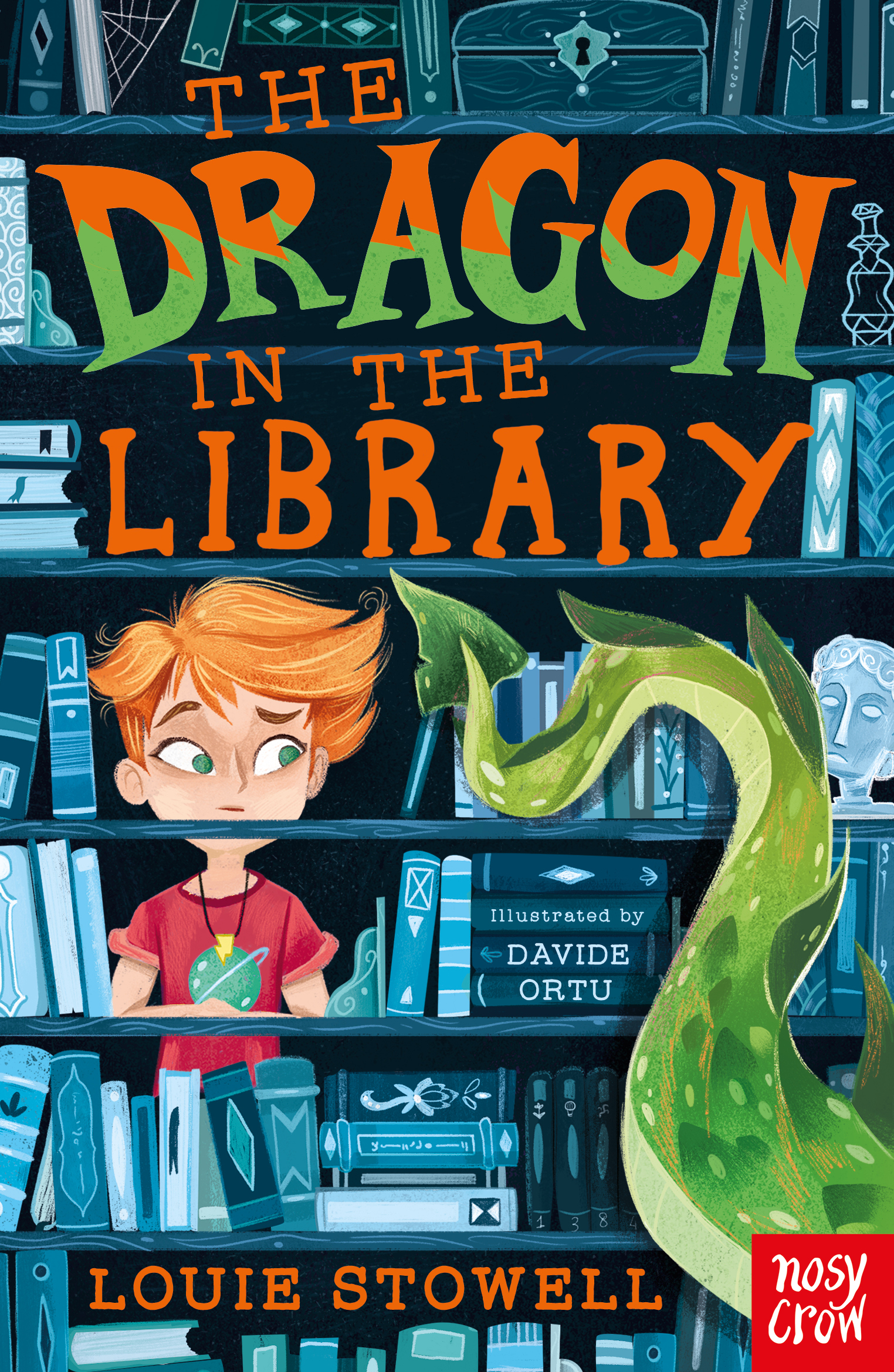 The Dragon in the Library
by Louie Stowell
illustrated by Davide Ortu
reviewed by Sarah Custance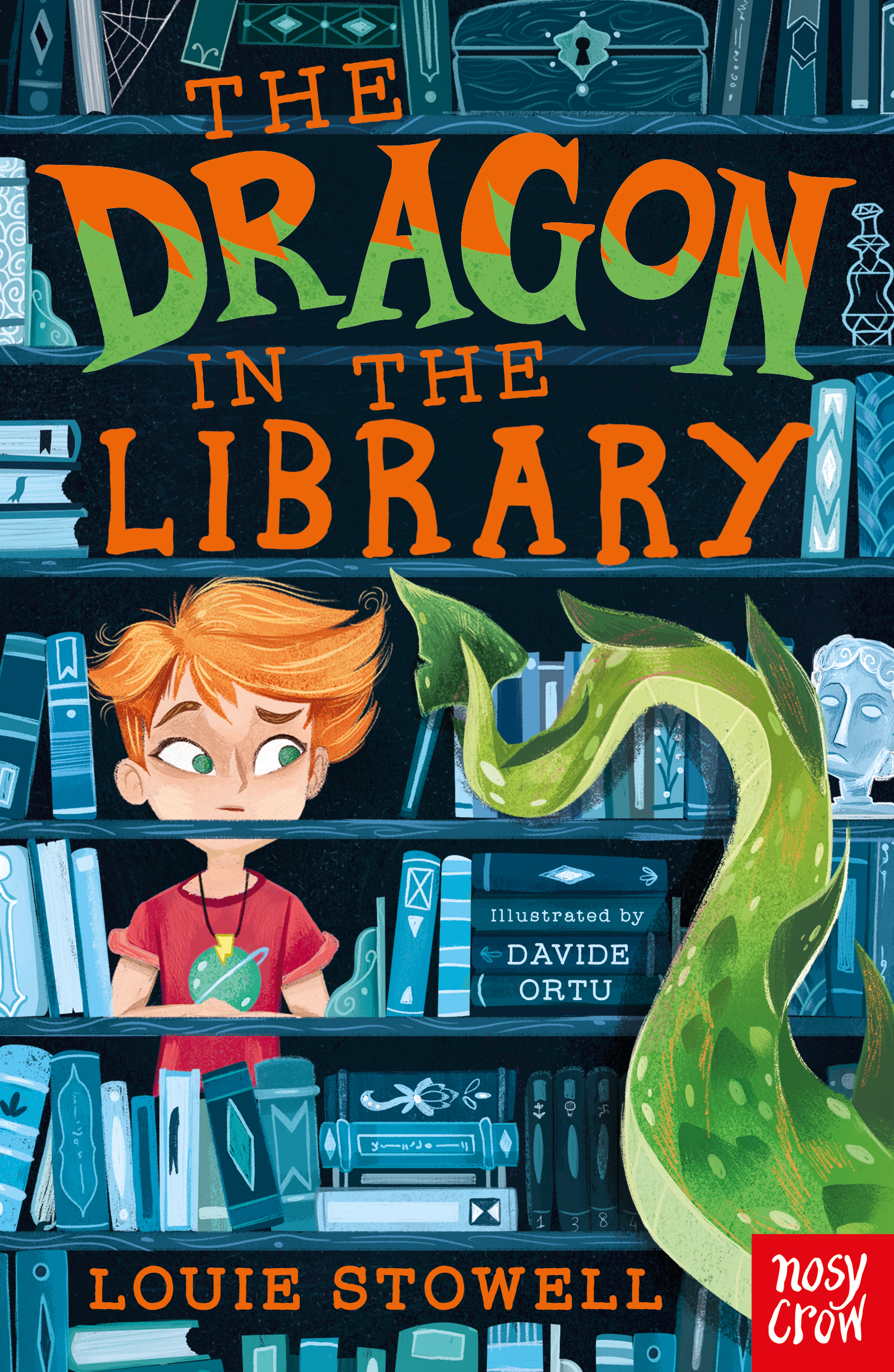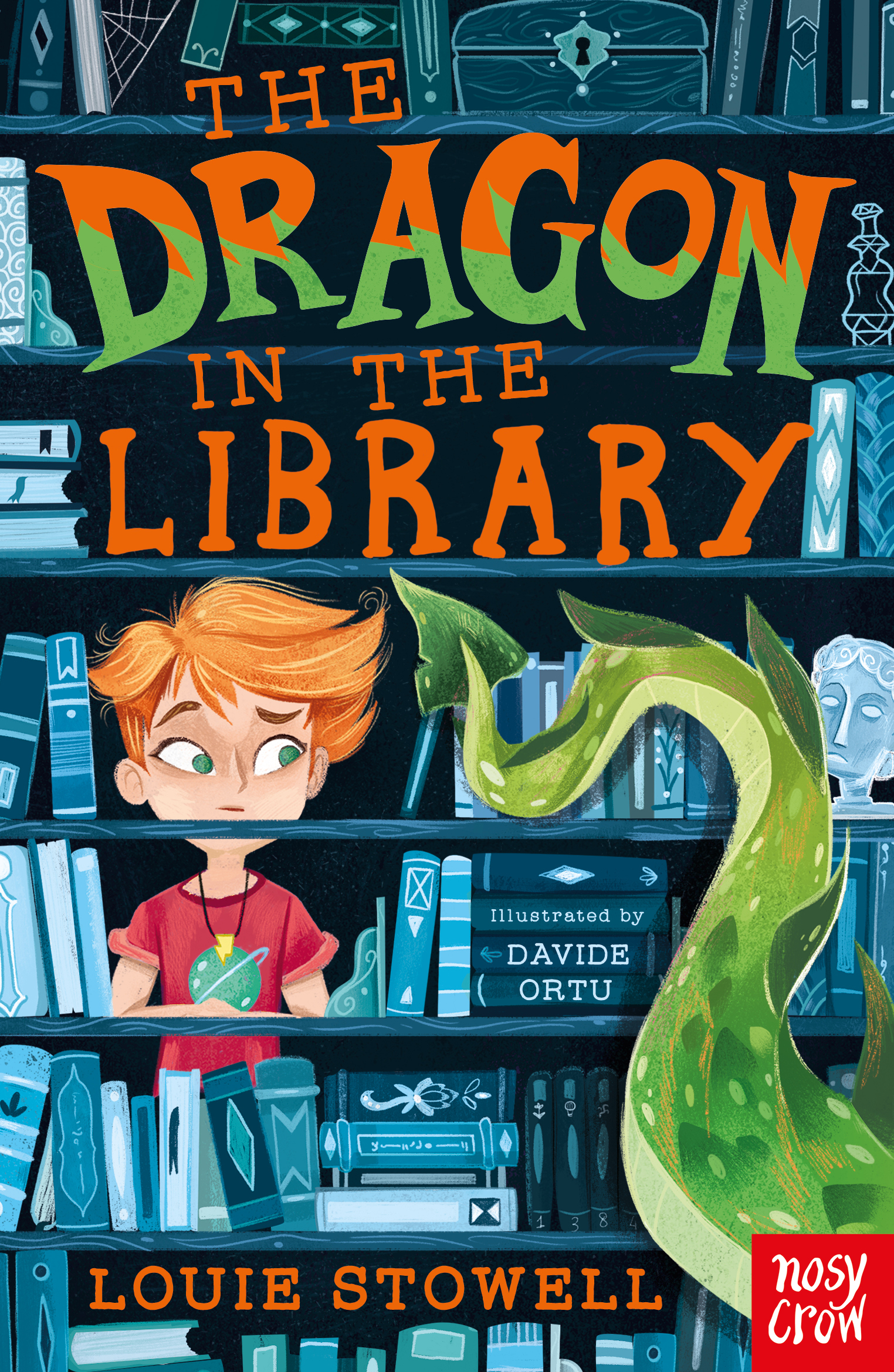 Louie Stowell is an English author of many books, both fact and fiction, for children as well as being the Editorial Director at Ladybird. The Dragon in the Library is her first middle grade novel that will become a series with the second book Dragon 2: The Monster in the Lake to be published later this year . It is easy to tell through the book how much Stowell loves books, reading, magical creatures, and epic adventures as it is all within the pages in abundance!
Kit hates books and thinks that reading is a waste of valuable time that could be spent outside getting muddy so when her two best friends drag her into a public library on the school holidays she is less than impressed. Everything changes though when she finds out that the library (and all other libraries) are actually run by wizards looking after magical books and that SHE is also a wizard! Her magical internship at the library is fraught with chaos, misunderstandings, magical creatures (including a half dog-half dragon) and even the small matter of saving the world.
This is a great quick read for a middle grade audience who want a touch of sci-fi and fantasy in a relatable setting. The book is an easy read but it does take around 30 pages to really hook the reader so make sure to encourage your young readers to stick with it.
Recommended for ages 7 + but would also be suitable for even younger audiences if it was used as a read aloud book.
Allen & Unwin 2018 Paperback $12.99 224 pages Ages 5 – 8 ISBN 9781788000260