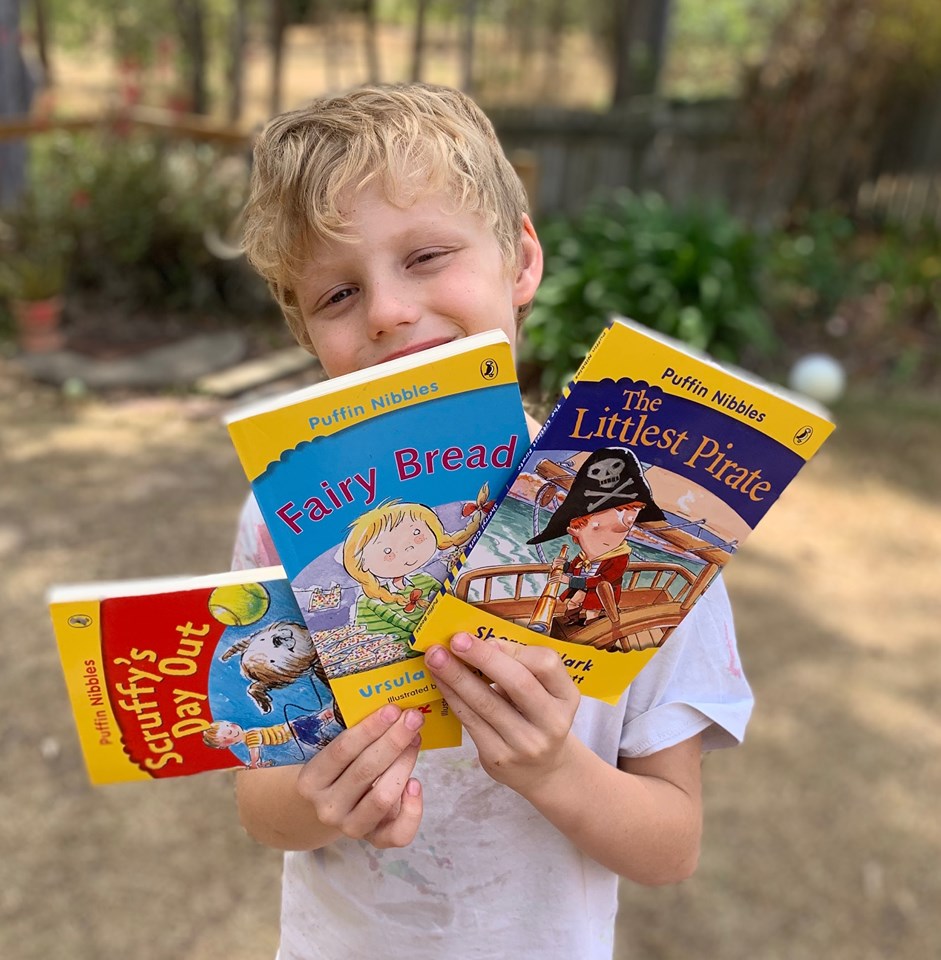 Three Puffin Nibbles: Scruffy's Day Out, The Littlest Pirate and Fairy Bread reviewed by our young reviewer, Felix Freeman (Grade 2)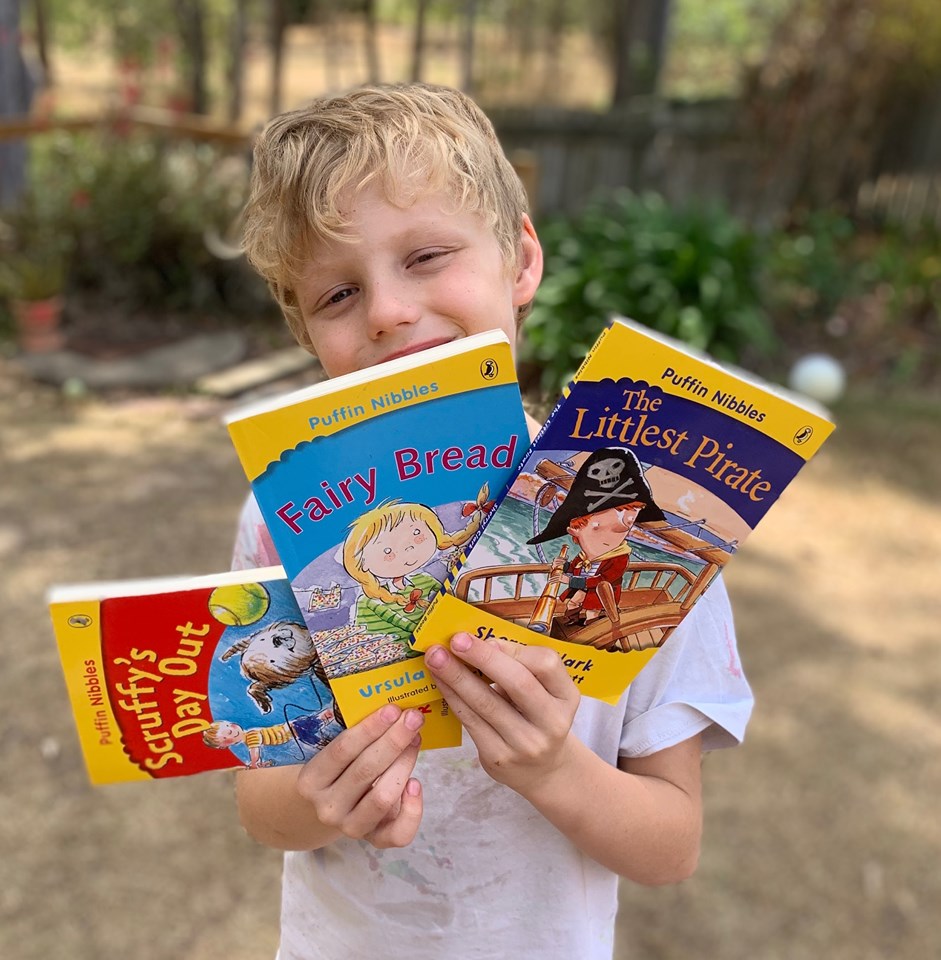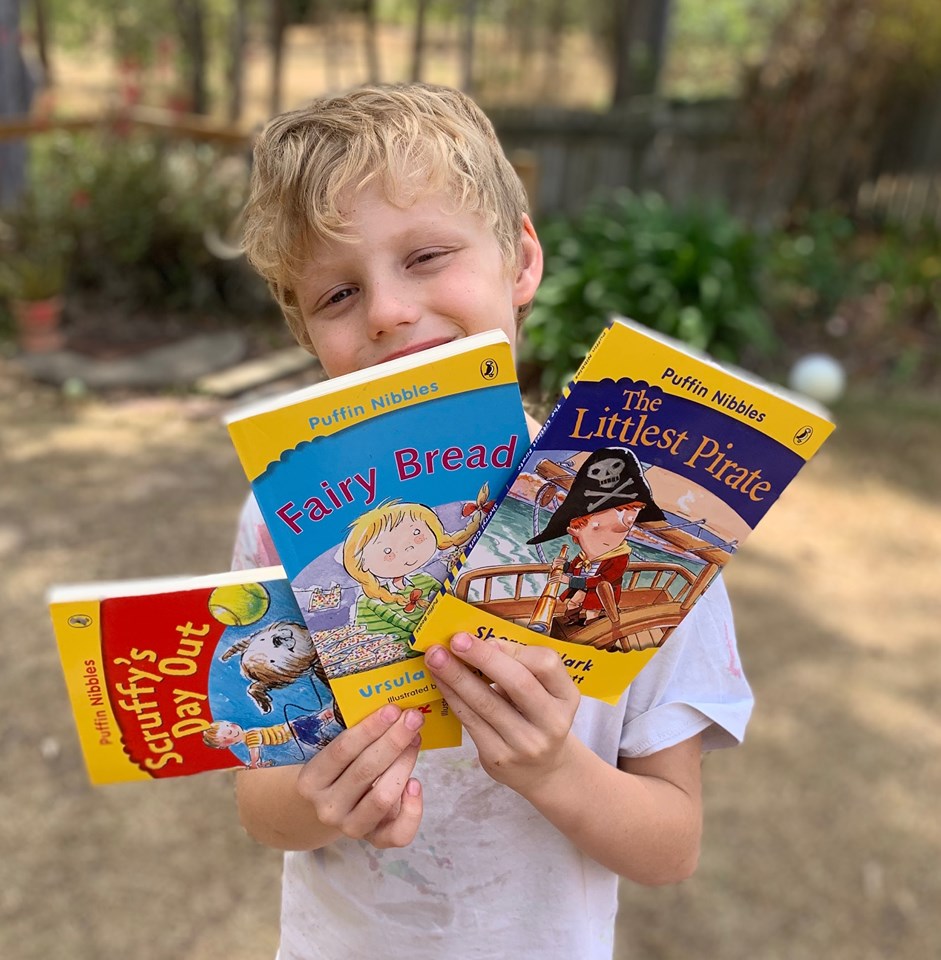 Reviewed by Felix Freeman and Yvonne Mes
It is wonderful to see these books published again! Puffin Nibbles are short simple stories by some of our most trusted authors and illustrators. The stories range from the fantastical to the everyday, but they all are full of action. The books are fairly short, with large font and plenty of space between sentences to make the reader feel confident and proud in finishing a whole book! The illustrations are lively and assist in engaging young readers.
Felix is a seven year old in grade two. His reading level is average to good and he only recently started reading books independently for enjoyment. He loves books such as Dog Man for the humour and illustrations and any fiction and non-fiction books with a focus on Minecraft. These Puffin Nibbles were a step up for him and he relied on me to read them with him, taking turns reading pages. He chose the books based on the covers.
Fairy Bread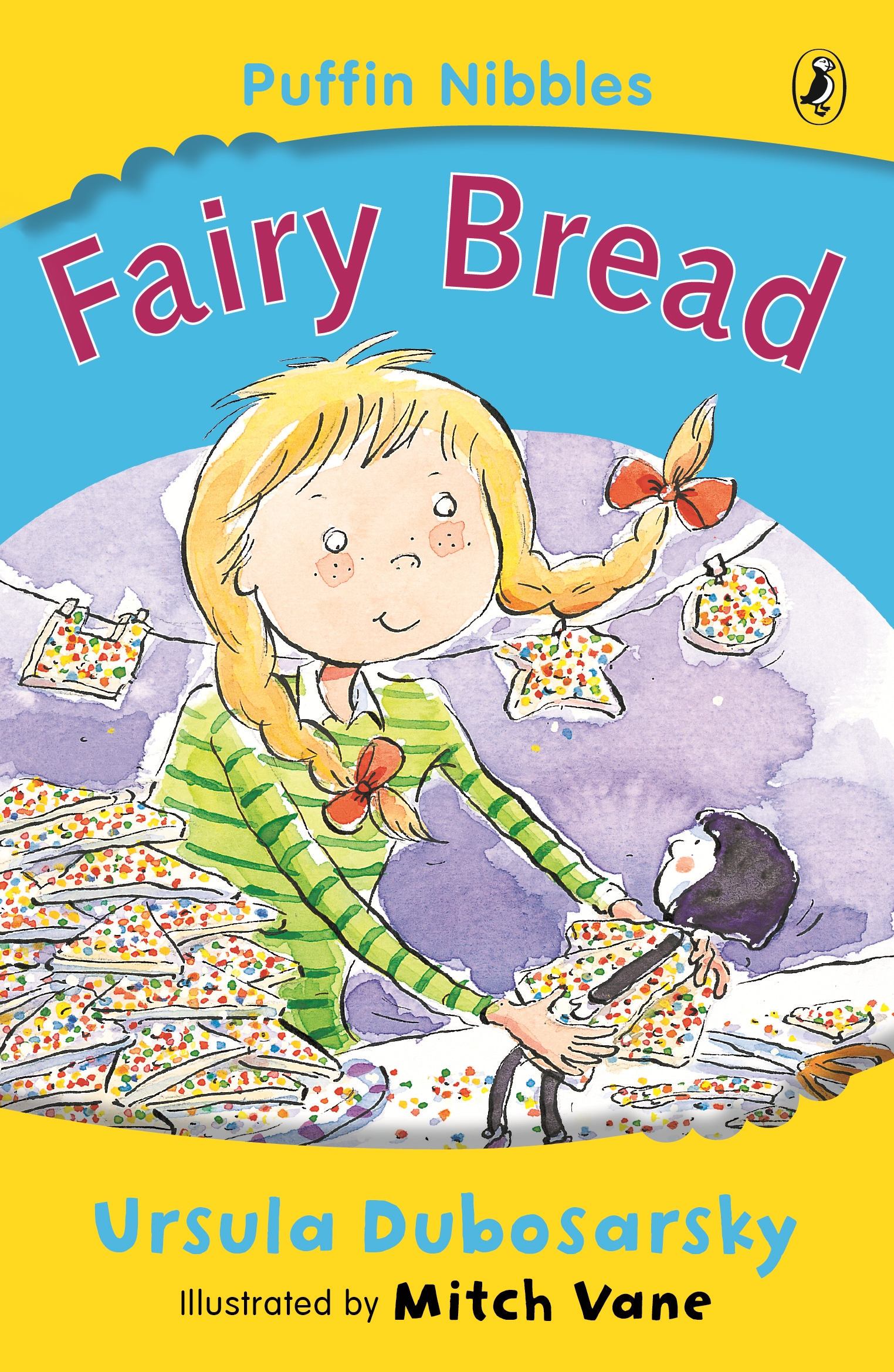 by Ursula Dubosarsky
illustrated by Mitch Vane
All Becky wants for her birthday party is fairy bread, but when many mountains of fairy bread are left over after the party, Mum and Becky need their creativity to come up with a plan to use up all the fairy bread without throwing it away!
Both Felix and I liked this story for its fun subject and Becky's strong and delightful voice as written by Ursula Dubosarsky.
"I liked the problem. The author had a good imagination. I liked it when her mum said the fairy would come and there was a mystery at the end. And you've got to solve who ate the fairy bread and washed plates." 
This was Felix' favourite of the three because he liked "finding out what they could do with the leftover fairy bread."
 Puffin Nibbles 2019 (2001) Paperback $9.99 80 pages Age 5 – 8 ISBN 978-0-14-131175-3

The Littlest Pirate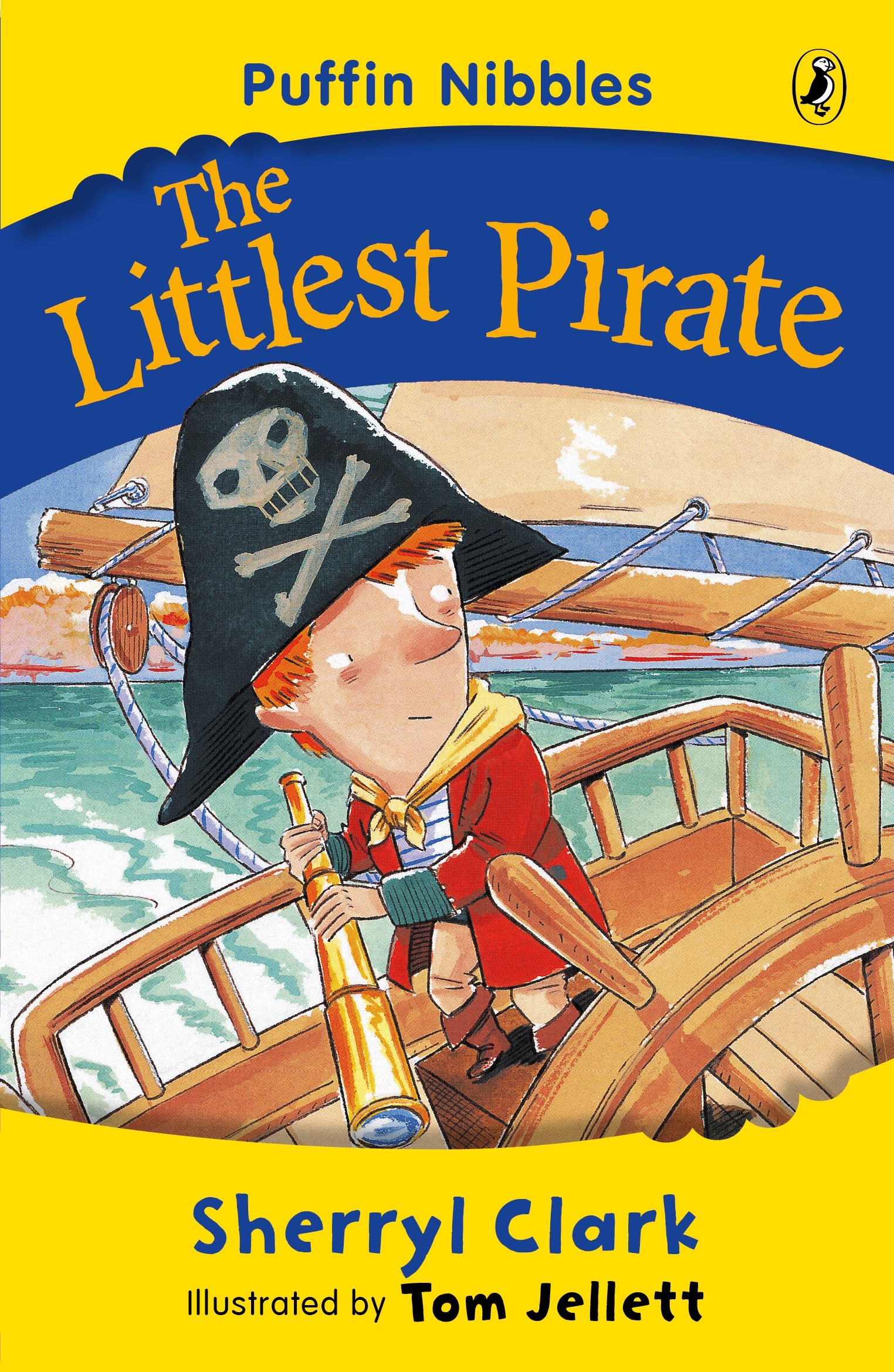 by Sherryl Clark
illustrated by Tom Jellet
Nicholas is left with is babysitter Gretta while his pirate parents go off pirating. Life at home as the littlest pirate is boring, but when his parents are captured by Red Beard he sets off to save them with his own pirate crew on what turns out to be a very leaky ship. Clever and plucky Nicholas know what to do to save the day as well as his pirate parents.
Felix liked this story, but showed his sensitive side when it came to the climax:
"The pirate story was good, but I didn't like the part where a toe got chopped off."
Puffin Nibbles 2019 (2002) Paperback $9.99 80 pages Age 5 – 8 ISBN: 9780141313382
Scruffy's Day Out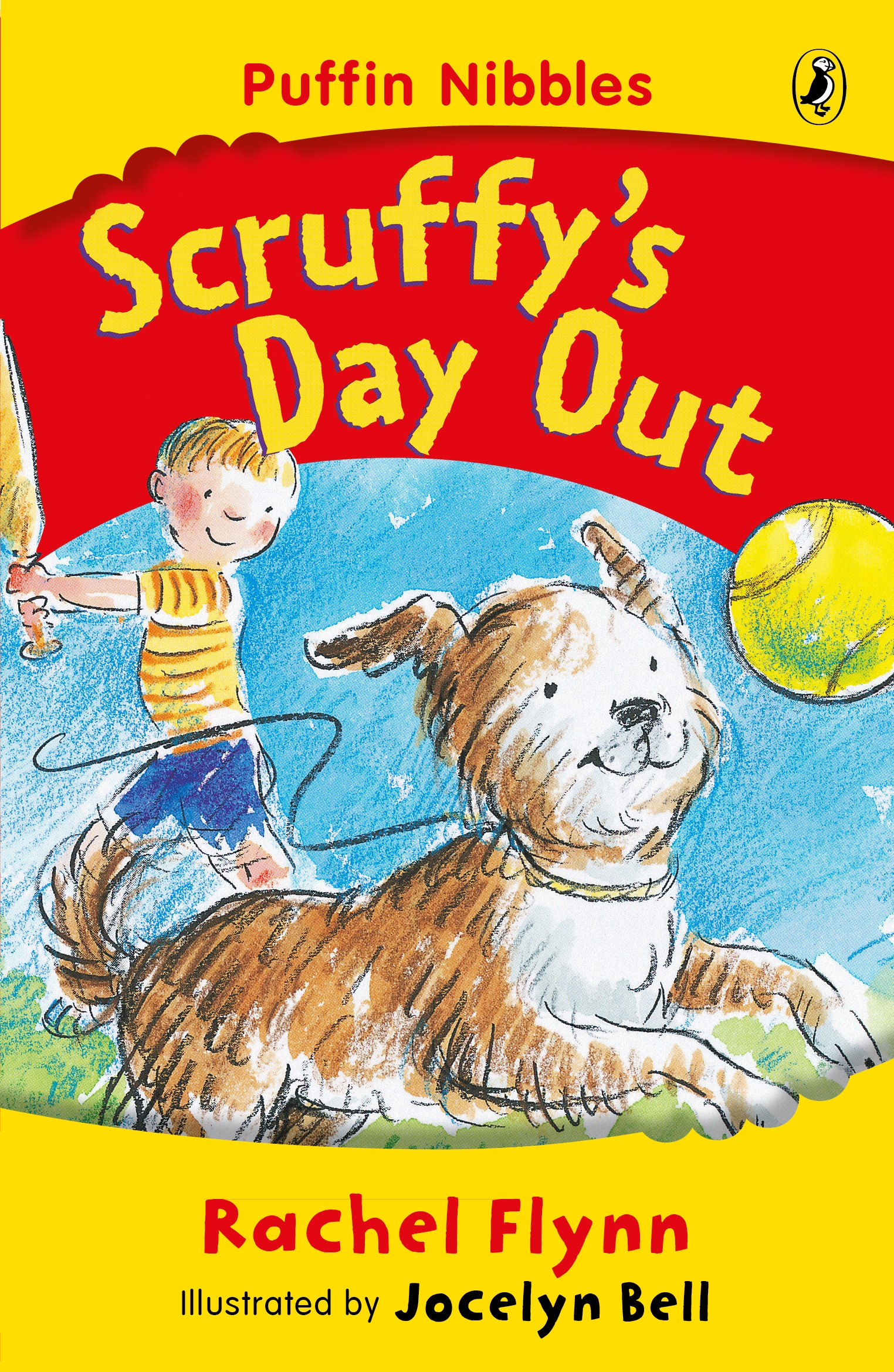 by Rachel Flynn
Illustrated by Jocelyn Bell
Felix chose this book because of the title and cover, both of whom suggested the dog, Scruffy, to be the main character.
The book's main focus however, was on a large cricket playing family in search for the  lost dog's owner. As we are not cricket players, the cricket terminology went a bit over both our heads which made it difficult for Felix to engage with the story.
The large size of the family, though a nice concept, was quite tricky to keep track of as the story moved on. And as you can see in the comment below Felix felt a bit misled and was particularly not happy with the touch of romance!
"The dog story was most difficult to read and not my favourite because the boy and girl in it were in love. I liked the illustrations of the dog. It was an interesting story. There were a few tricky words."
Personally, I feel that perhaps this book is slightly dated with a stereotypical view of Australian suburbia.
Puffin Nibbles 2019 (2001) Paperback $9.99 80 pages Age 5 – 8 ISBN: 9780141311692