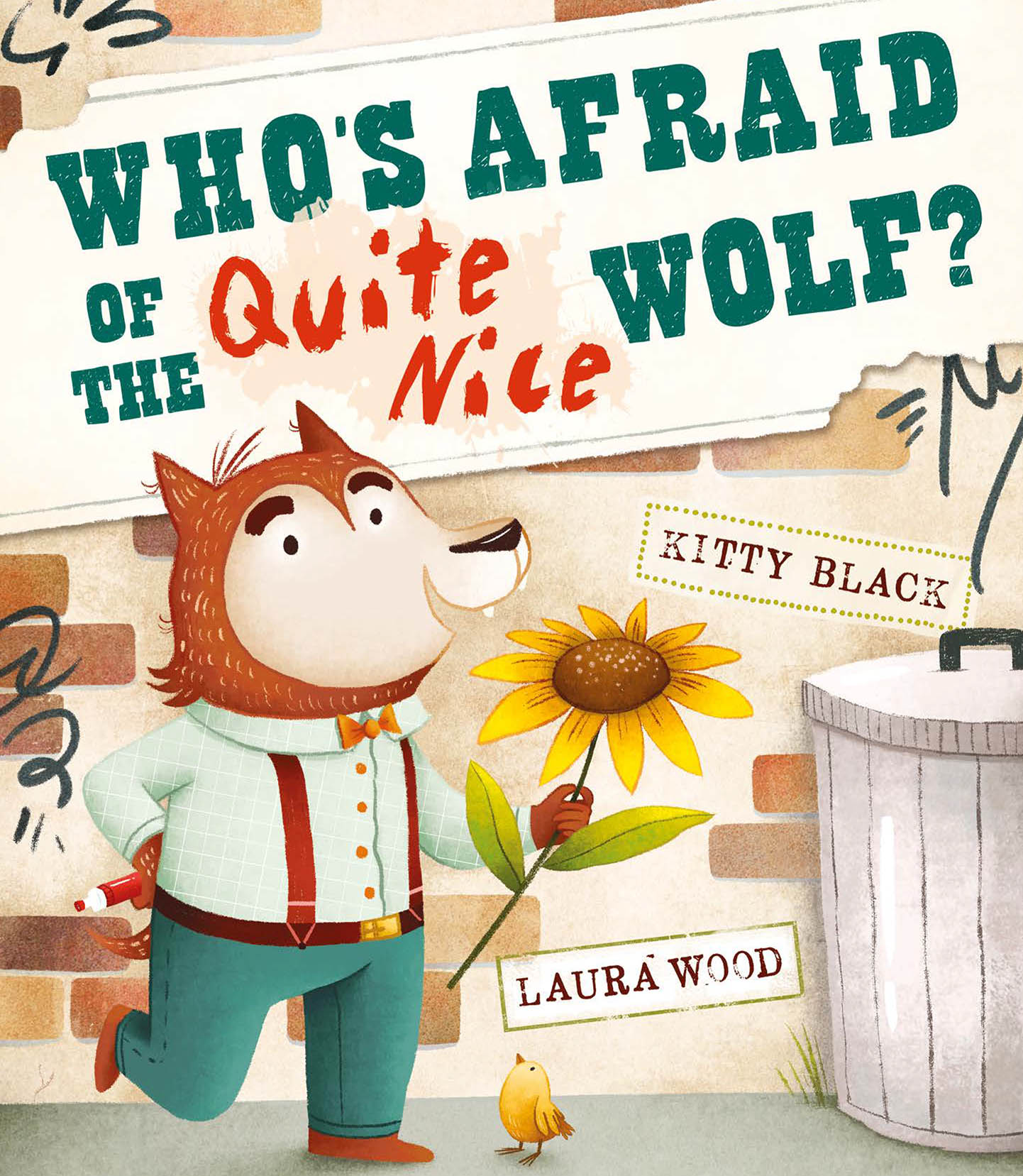 Who's Afraid of the Quite Nice Wolf?
by Kitty Black
Illustrated by Laura  Wood
reviewed by Kerry Neary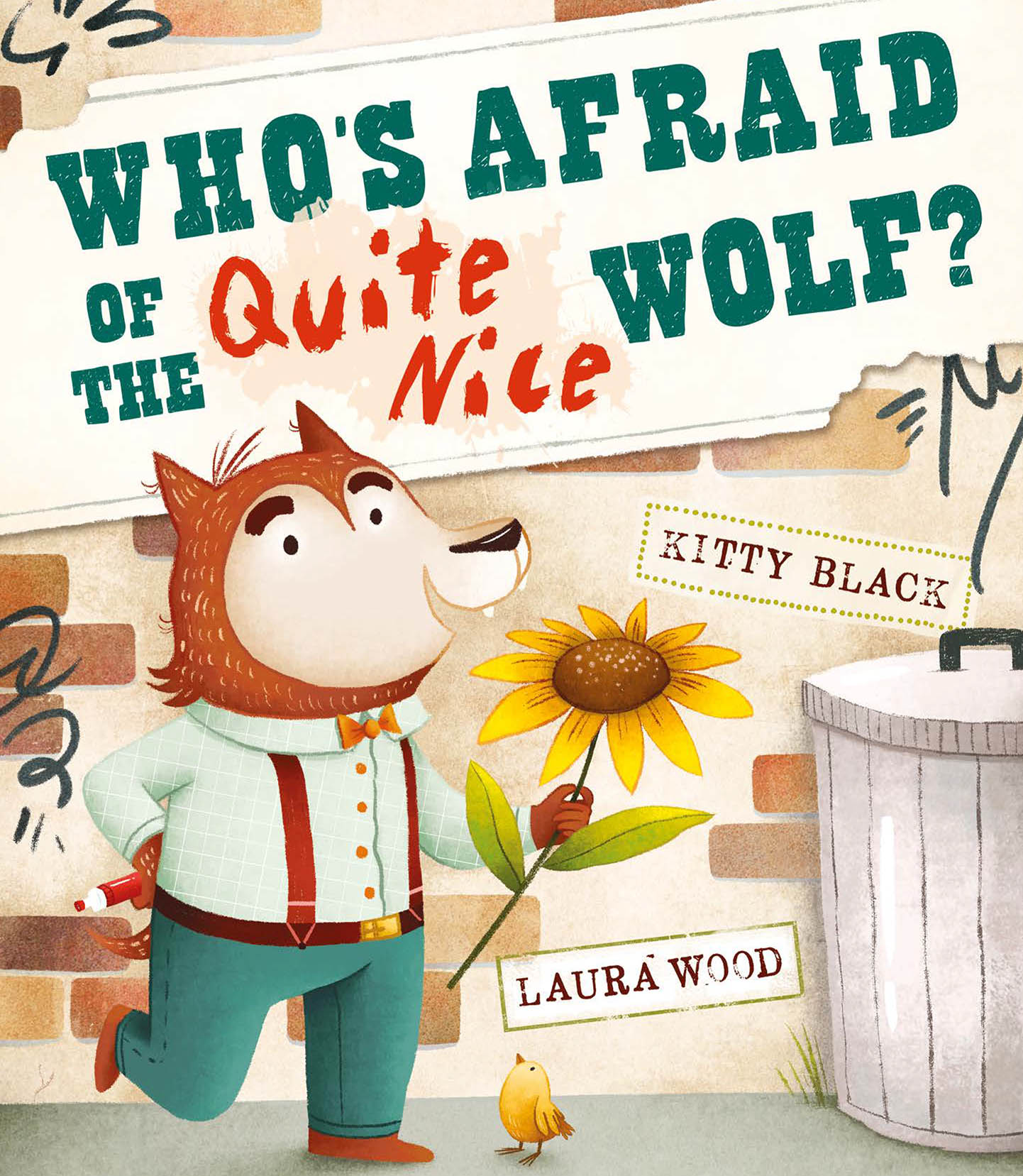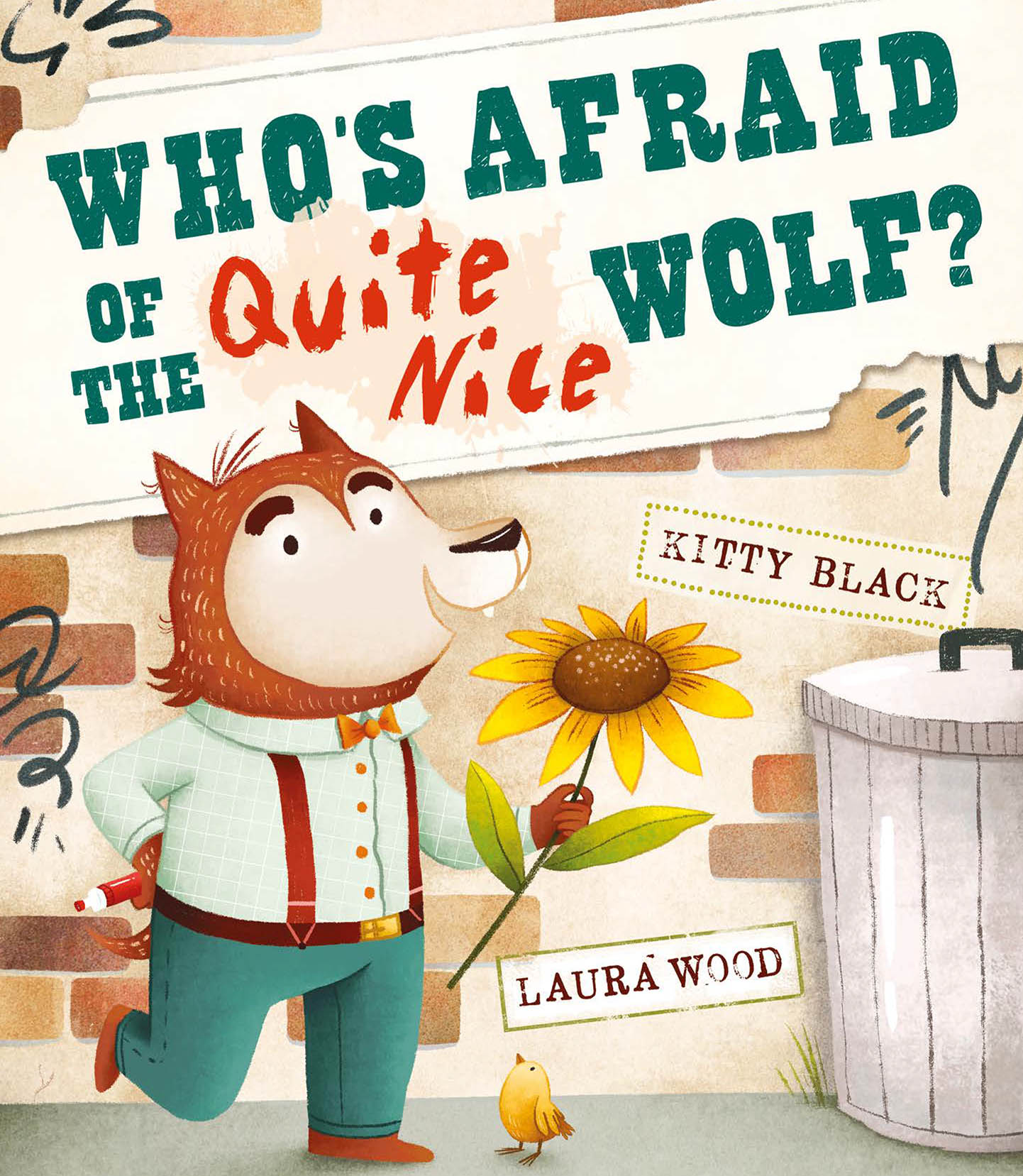 Let's get whimsical. Whimsy is that typical feature of stories for the young that leaves readers feeling upbeat and chuckle-happy. It can begin with the cover. Take the title Who's afraid of the quite nice wolf? The reader can sense immediately that this book will be filled with mischief and fun. Children will giggle at the title alone.
Wilfred is not an ordinary wolf. On the first page he is serving high tea, Bronte sisters style, to the chickens and the sheep. The local Wolf Pack is determined to teach Wilfred proper wolf ways – but they just don't suit him. He's even a vegetarian! The Pack plans to include him in a surprise attack on the sheep. Haven't they heard of the wolf in sheep's clothing?
The sun-shiny digital illustrations contrast brightly against white backgrounds and this matches the boisterous pace of the text. Children will enjoy this fractured version of the popular nursery chant and hopefully realise it is better to be yourself than what someone else wants.
New Frontier 2019 Hardback $24.99 Picture Book Age 3 – 6 ISBN  978-1-925594-70-6