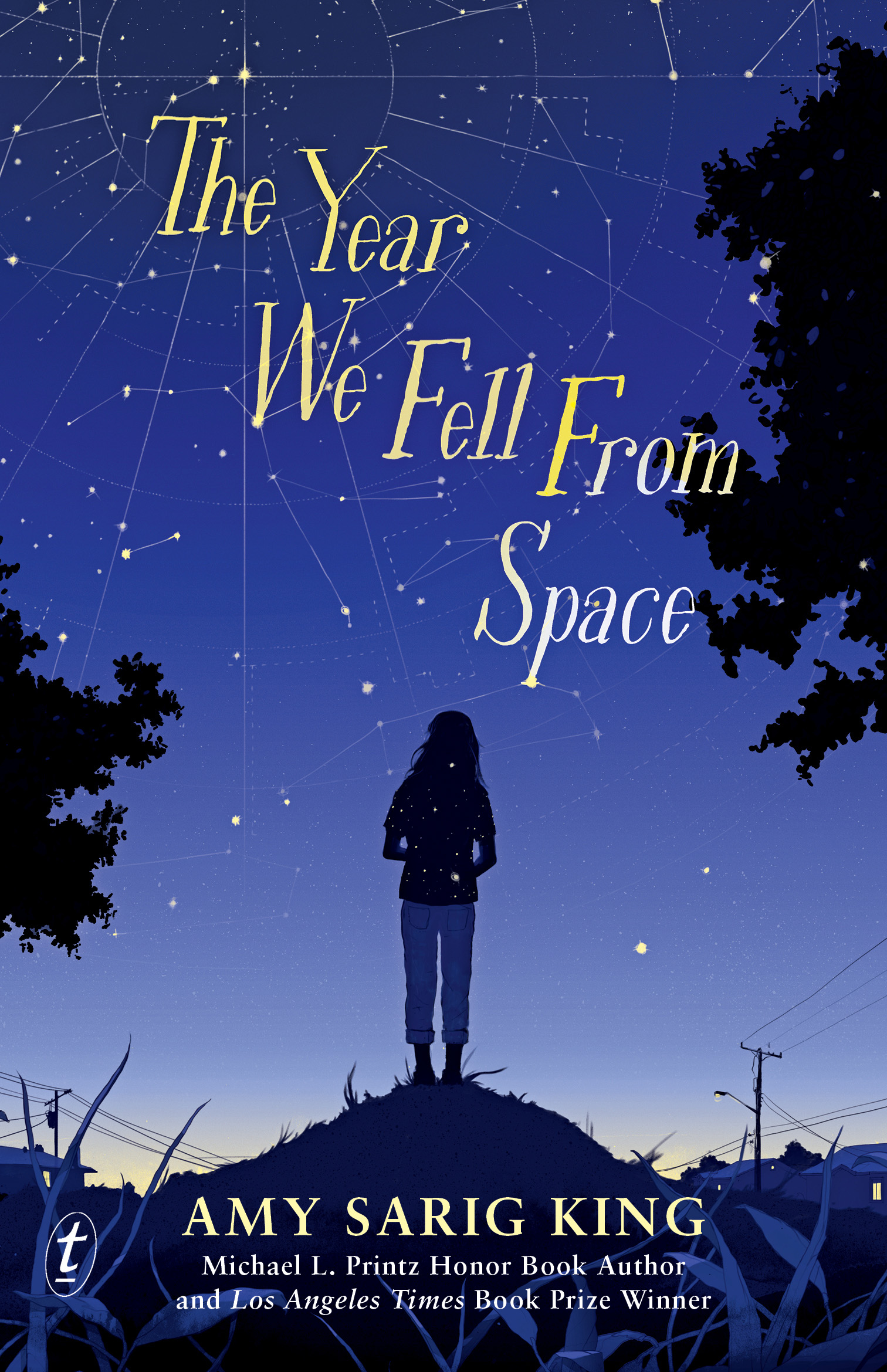 The Year We Fell From Space
by Amy Sarig King
reviewed by Mia Macrossan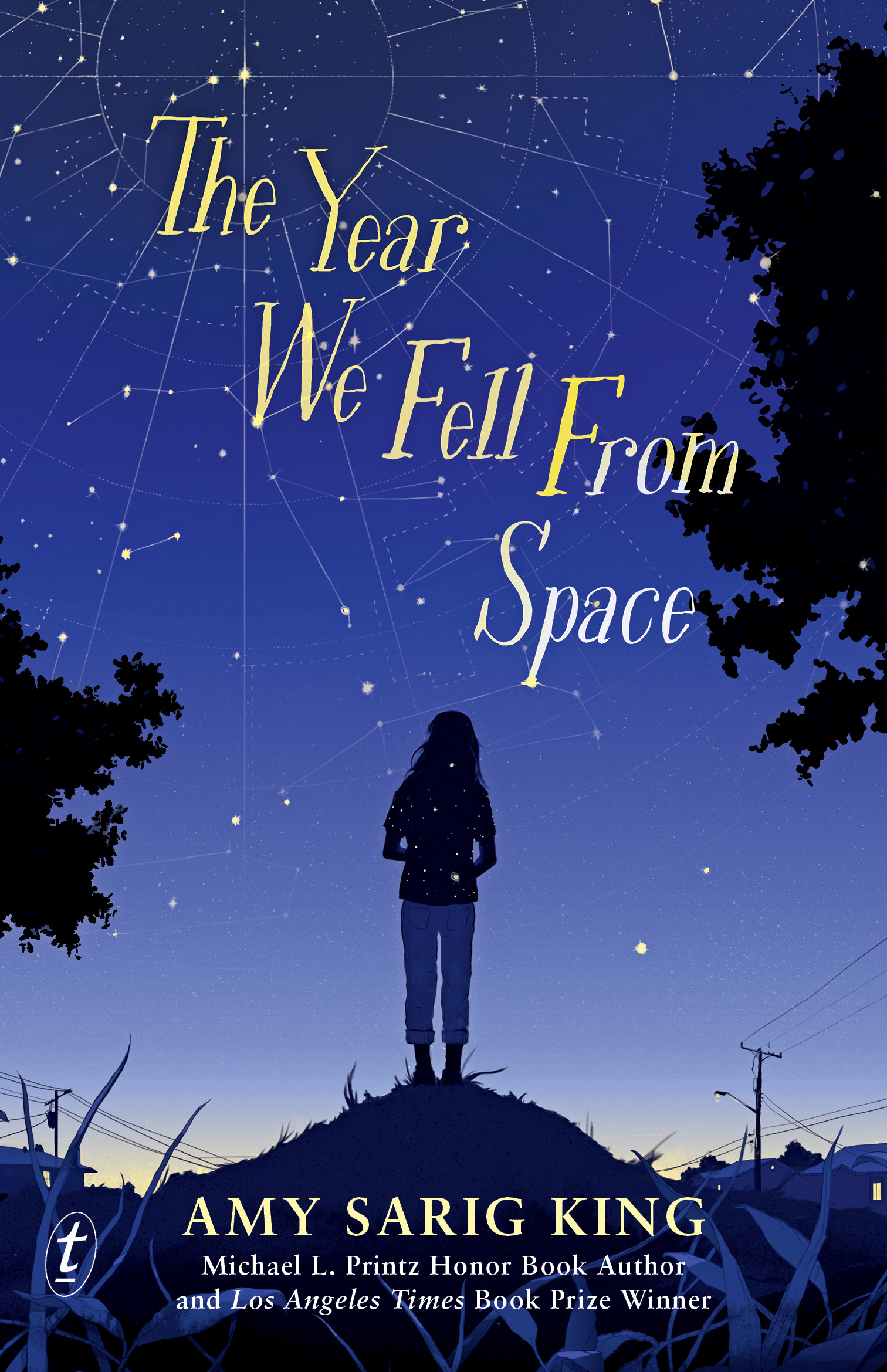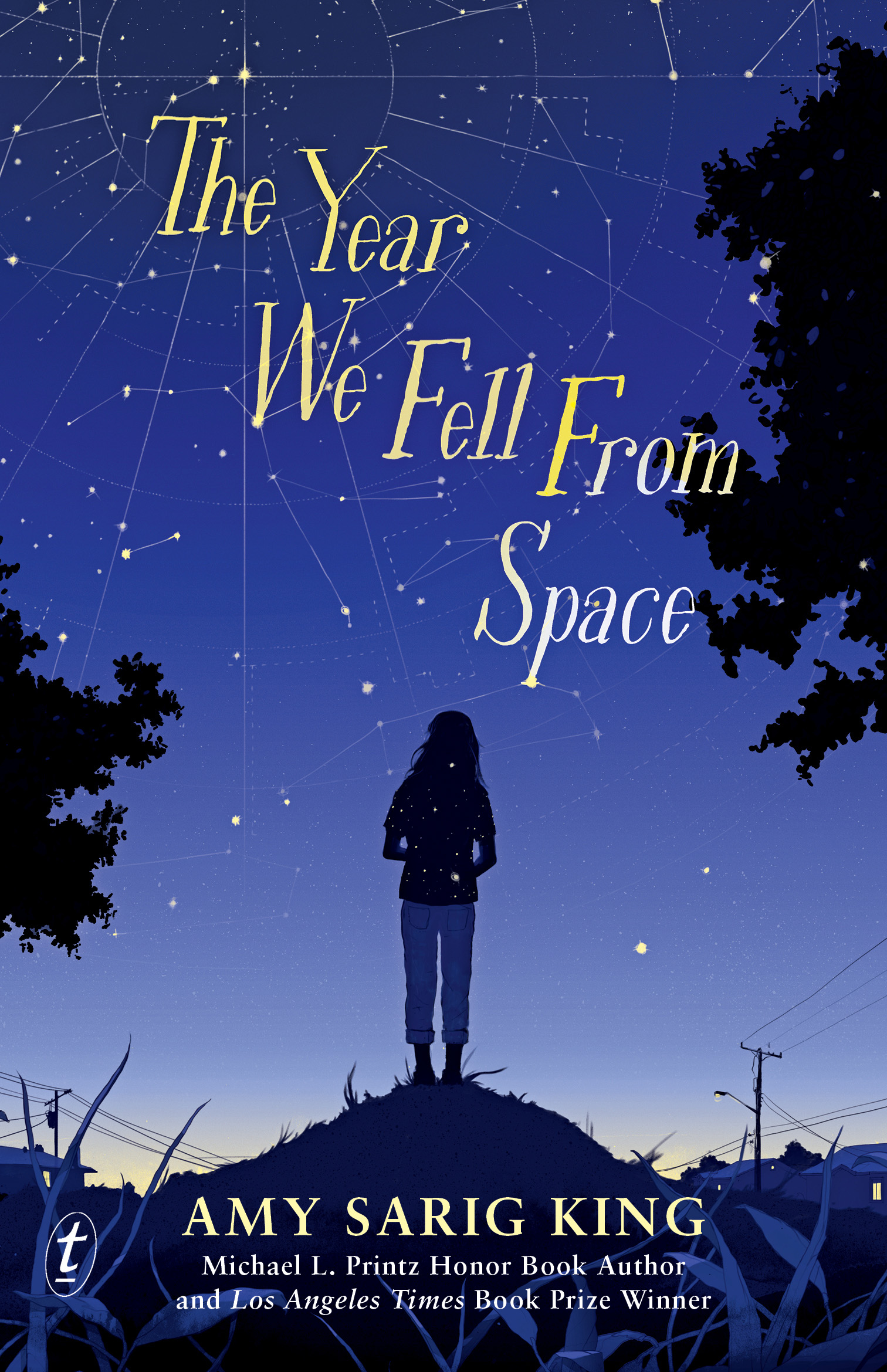 Amy Sarig King has  published many critically acclaimed young adult novels under the name A.S. King, including Please Ignore Vera Dietz, which was named a Michael L. Printz Honor Book, and Ask the Passengers, which won the Los Angeles Times Book Prize.
This latest title, writing as Amy Sarig King, is about Liberty Johansen who is 12, likes studying the night sky and drawing star maps. She lives in a converted log cabin in Pennsylvania. One day in January a meteorite lands near her place and busts all the windows in her house. That is not the only cataclysmic event that happens that month. Her parents split up.
This story of how family dynamics change when a divorce happens is told from Liberty's very idiosyncratic point of view. Gradually Liberty and her sister Jilly come to terms with their new life. It sounds like a sad story, but it isn't. It's the funny and heart-warming account of a girl coping in her own, sometimes misguided, way with stuff she doesn't always fully understand.
King writes with a warm heart a keen eye for human foibles and with a powerful way of describing ordinary situations. Her chapter headings are real zingers and keep you reading just one more… who can resist 'the day my brain ate my brain'?
For a while Liberty stops drawing her own version of star maps but reading how she finds her way back to recreating her own view of the universe is a moving and rewarding experience.
Text Publishing 2019 Paperback $16.99 272 pages Age 10 + ISBN 9781922268853