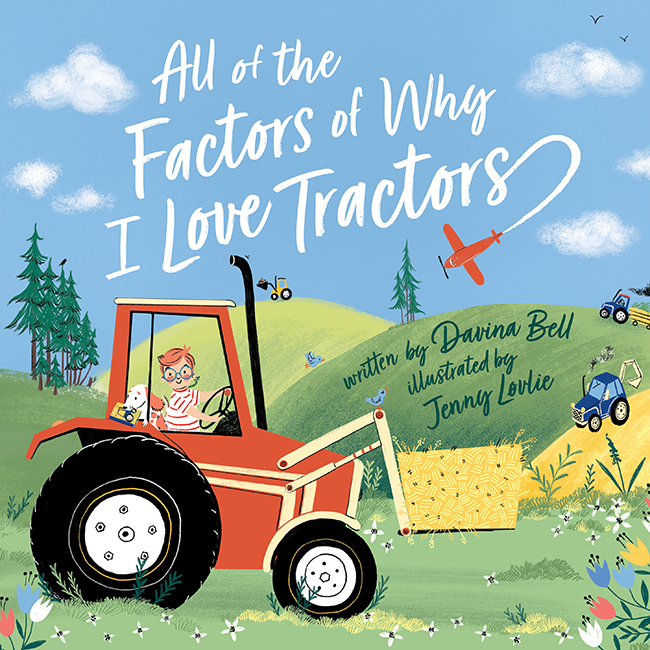 All of the Factors of Why I love Tractors
by Davina Bell
illustrated by Jenny Lovlie
reviewed by Melissa Salisbury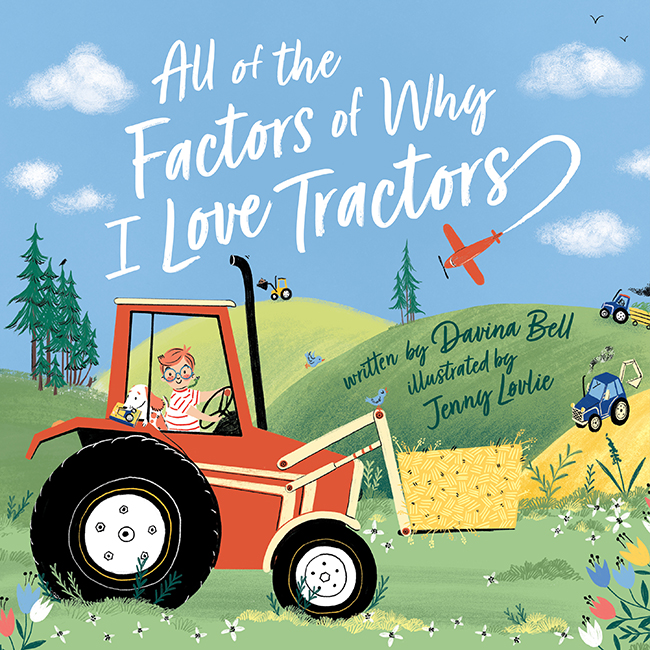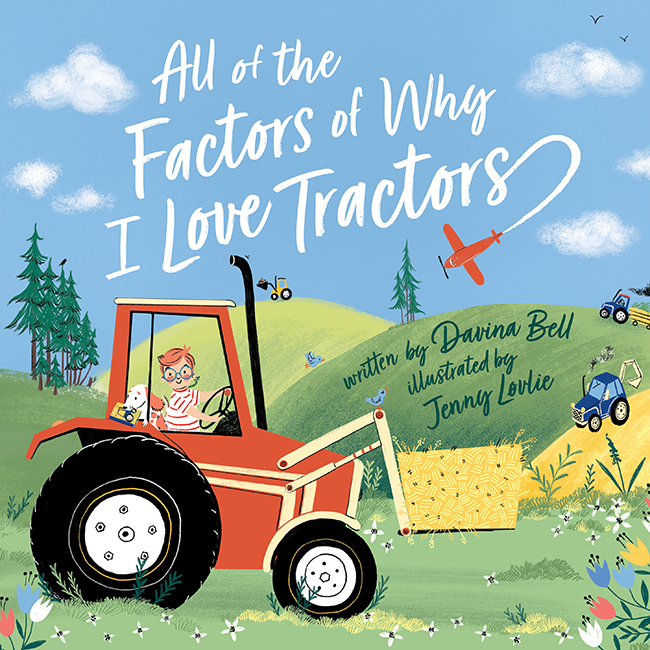 All of the Factors of Why I Love Tractors is another delightful rhyming book by Davina Bell that celebrates the wonderful, and sometimes frustrating, obsessions children can develop with their favourite subject or object.
When Frankie McGee wants to borrow the same book on tractors from the library that he's borrowed so often he knows it by heart, his mother encourages him to borrow a book on another topic – any topic other than tractors!
However, Frankie is not interested in anything else and goes to great lengths to explain why he loves tractors, and why nothing else can compare.
Ultimately, the theme of the book is that all reading is good reading and therefore should be encouraged, even if it's the same subject or book over and over again.
This picture book will likely appeal to both parents and children. The lyrical, humorous rhyming text is a joy to read out loud and to hear.
Parents and children will also enjoy the story of the gentle tug-of-war between mother and son to both get their way and the myriad factors of why Frankie loves tractors and nothing else.
As can be found in all good picture books, the illustrations do more than simply support the text. Jenny Lovlie has created engaging retro-style pictures that flood the page with bold colour and are filled with details ripe for investigation by curious children.
Many of the illustrations set in the library include a partly hidden bookworm which children will enjoy finding before the page gets turned. The book is also filled with images of tractors wherever you look, including the end papers, which beautifully reflects Frankie's obsession with tractors.
There is no escaping tractors in this book! All of the Factors of Why I Love Tractors is likely to be on high rotation due to its winning combination of song-like text and fun-filled illustrations. You have been warned!
Little Hare Books an imprint of Hardie Grant Egmont  2019 Hardback picture book $24.99 Age 3 – ISBN 6 978-1-7605-0145-7