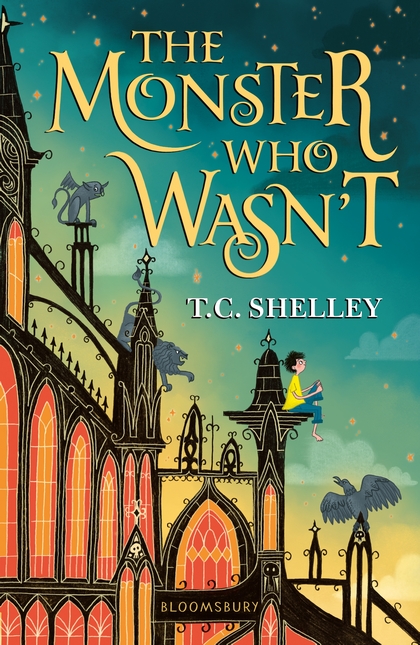 The Monster Who Wasn't
by T C Shelley
reviewed by Sarah Custance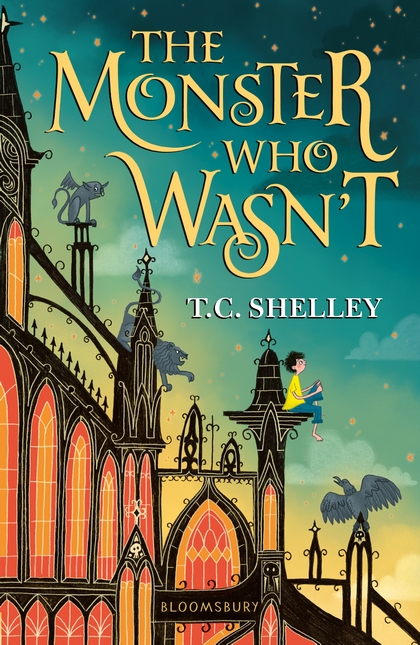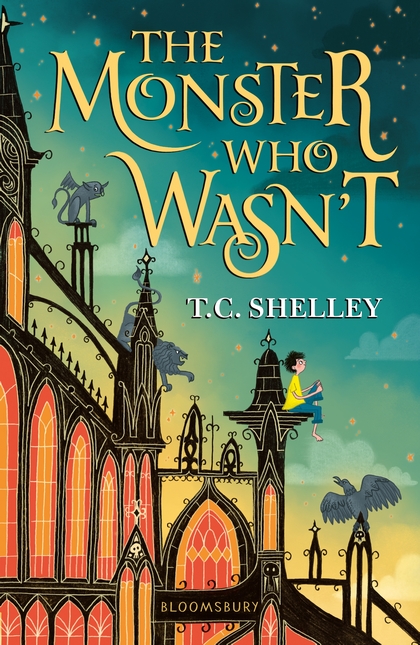 T.C. Shelley has been an English Teacher and 'The Monster Who Wasn't' is her first novel. Throughout the book there are various hints that  at least one sequel if not a whole series is planned about 'the imp' (aka Sam, the monster who wasn't).
For this novel there are three things you  must know:
1.  Fairies are born from a baby's first laugh (thank you Peter Pan),
2. Monsters are born from a person's last sigh (the evil of the monster being equal to the amount of regret contained within the sigh),
3. Our main character was made from both events happening at the same time within the same family. Thus we get 'the imp boy' and his struggles to find a place where he belongs.
Without giving away the plot I can say that this book is about finding true family, friends, and home while containing daring hunts, underground adventures, gargoyle discrimination, mistaken identity and a touch of kidnapping.
There are some heavy themes throughout the book that parents should be aware of going in such as the discrimination and subsequent torture of main characters (they are gargoyles, but it may still be quite upsetting).
There is also a fair amount of death throughout the book, never overly detailed but it is definitely there, spirit and mind possession (though younger readers might not pick up on that), and a baby does get kidnapped and threatened with death.
This  fast-paced novel  doesn't really slow down until the last chapter and while the writing may be a little dark for some readers,  I can see that it could absolutely captivate others.
Bloomsbury Children's Books 2019 Paperback $13.49 288 pages age 9+ ISBN 9781526600837