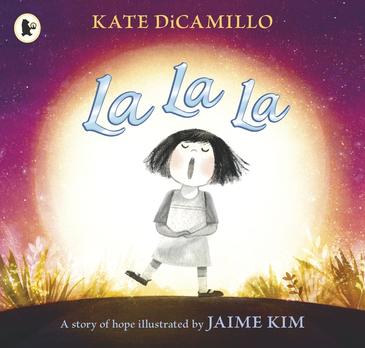 La La La : A Story of Hope
by Kate DiCamillo
illustrated by Jaime Kim
reviewed by Kerry Neary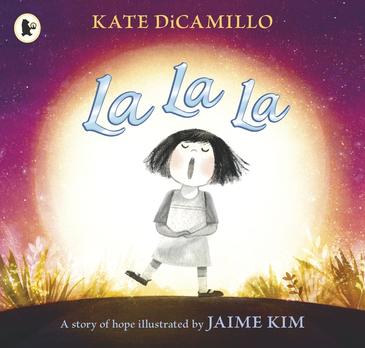 A  most unusual book about the way music can move our lives, La La La: a Story of Hope, is written by  enigmatic international author Kate DiCamillo and illustrated by Korean born Jaime Kim.
This is a metaphorical story about a lonely little girl who seeks companionship through song. As she sings, new worlds come into her life but in the end, only one returns her song and stays.
The only word used in the text is the musical note La, but the shimmering colours of the glorious watercolour illustrations set the book apart. They glow with the hope of the sub-title.
Young readers have a chance to make their own interpretations of this ethereal story and to stretch their imaginations.
Walker Books 2018  Paperback Picture Book $16.99 Age 4+ ISBN: 9781406379884