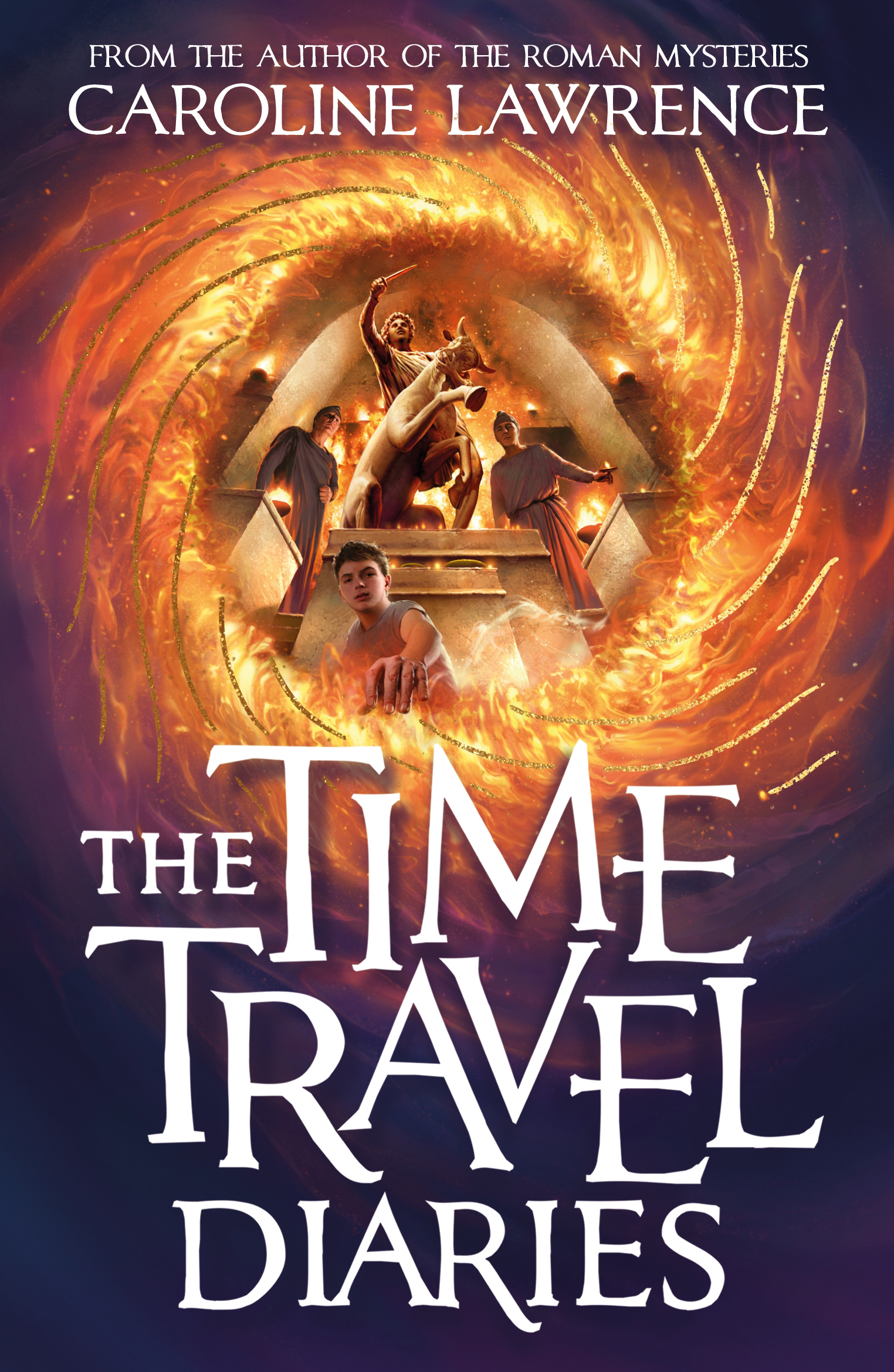 The Time Travel Diaries
by Caroline Lawrence
reviewed by Sarah Custance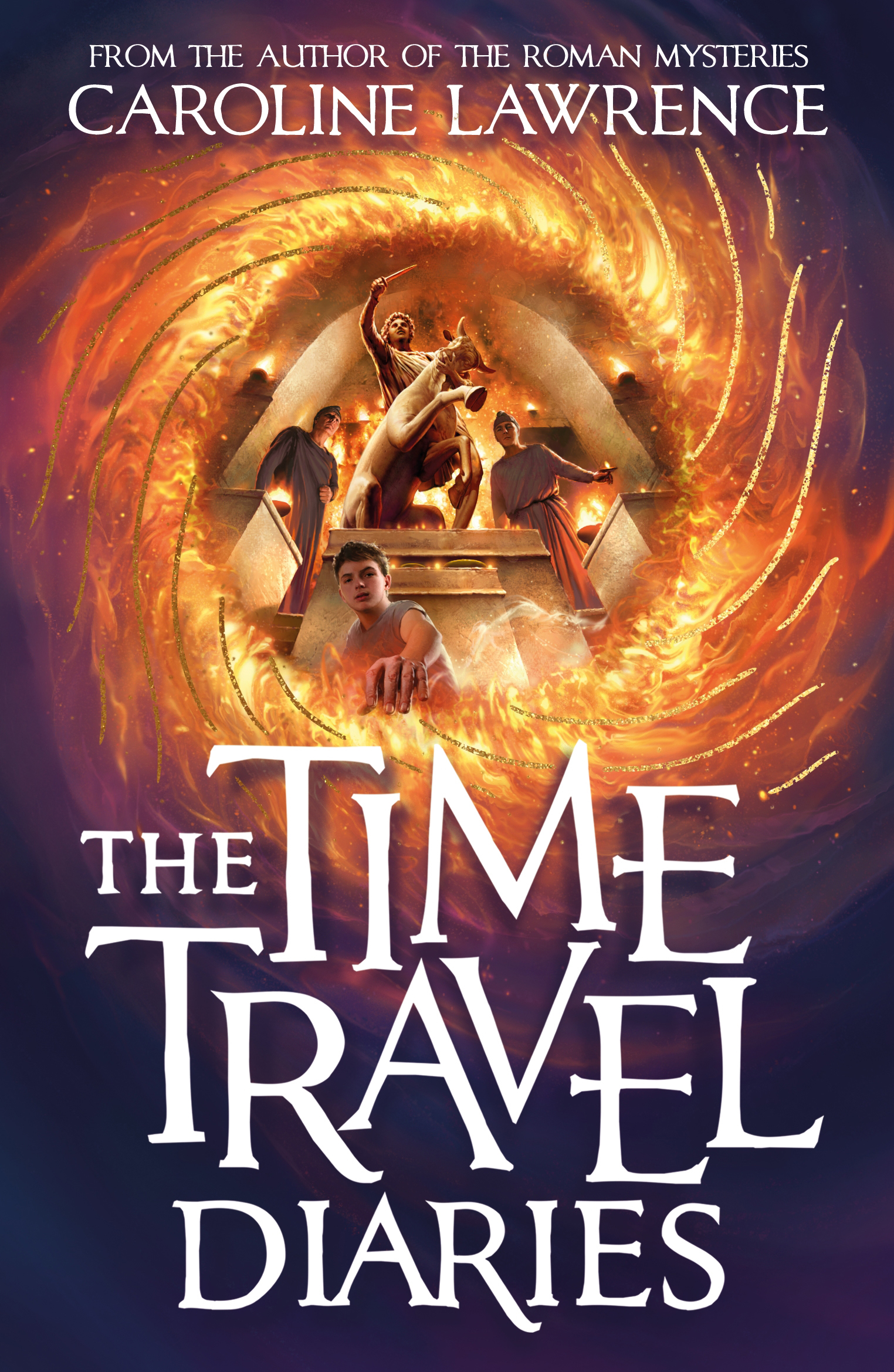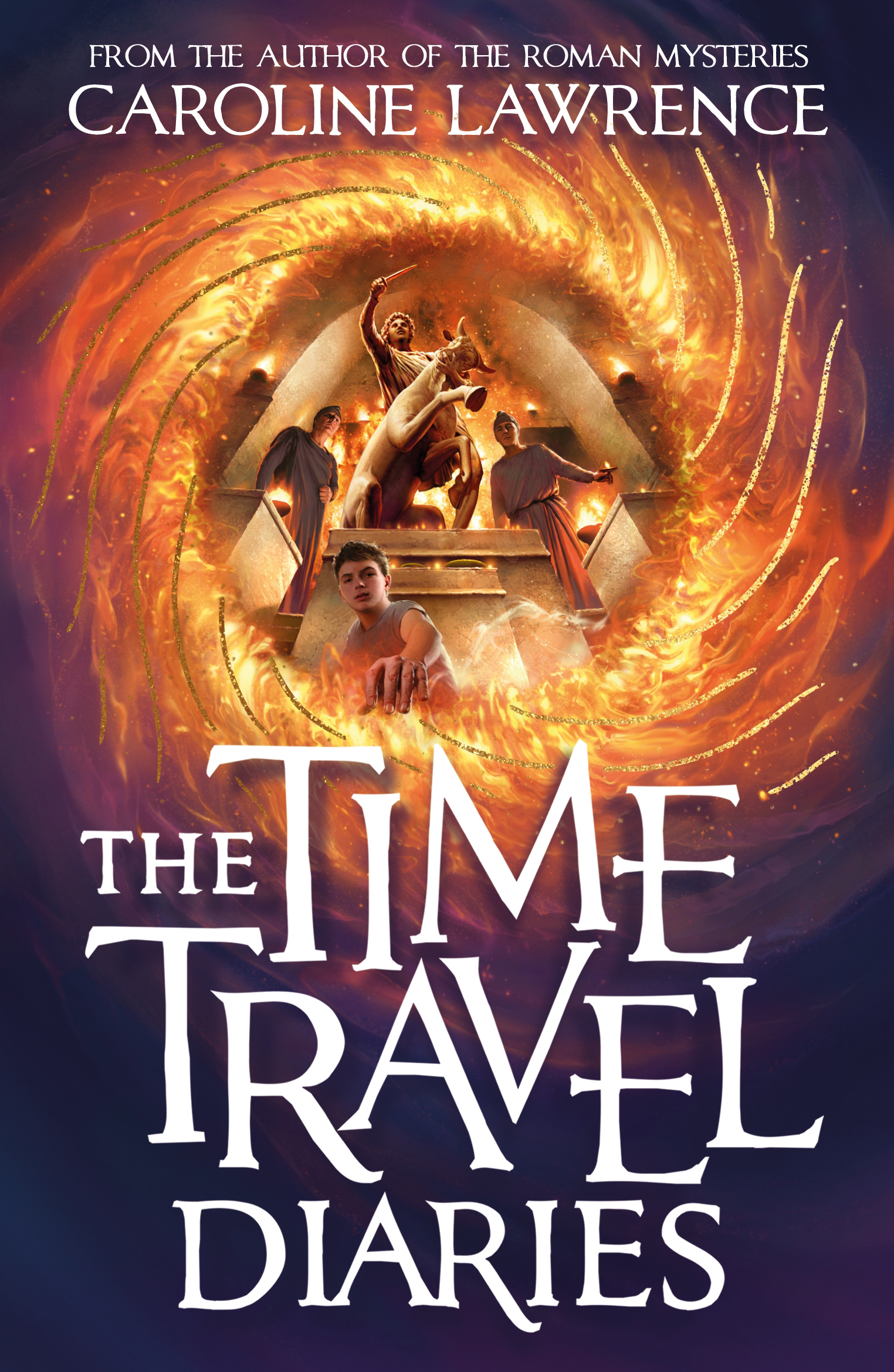 Caroline Lawrence is the author of the award winning 'Roman Mysteries' series, first published in 2001 and  since  translated into 14 different languages. Lawrence loves delving deep into history for her novels and tries to make them as accurate and true to history as she can and her latest book The Time Travel Diaries is no exception.
The Time Travel Diaries revolves around 12 year old Alex, recruited by an eccentric billionaire to travel back in time to 260 AD Londinium and find a girl with blue eyes who carries a panther shaped ivory knife. Alex soon finds that Roman London isn't all that he expected and with the added burden of an unwanted traveling partner he discovers that there are a lot of ways to die in the third century. Now if he can just find the blue eyed girl, rescue his 'friend' and return to modern day London all without getting killed in the process.
This fast paced, action packed, time-slip novel  is filled with interesting facts about Roman London. Lawrence has blended fact and fiction so successfully in this novel that, while I still think I would probably die in the  Londinium of the story, I would at least be given a fighting chance with the knowledge I have gained from this book.
This is a must read for any young history fanatics and fans of the 'Roman Mysteries' series. The book does contain some harsh realities of ancient times that are rather unavoidable such as slavery, the open burning of the dead, animal sacrifices, gladiatorial fights of both people and animals (and how very unglamorous they really were), and the torture of runaway slaves (whipping, beating, and being nailed to a cross). Please do not let these frighten you away from this amazing book though, as they are the minor realities of ancient life and in their own way,  draw you more into the time period and gives you a true look into what life was like for everyday people back then.
The book has  a rich language as it draws so much on its roots in ancient Rome. There are  a few times when the main characters must speak in Latin or Greek as that is what would have been required for that time period but it is always then translated for the reader.
Overall this book is a fantastically real time-slip novel that keeps you just the right amount on edge and eager to keep reading until the very end. I will absolutely look forward to reading the second book in this new series.
Piccadilly Books 2019 Paperback $14.99 272 pages Age 10+ ISBN 9781848128002