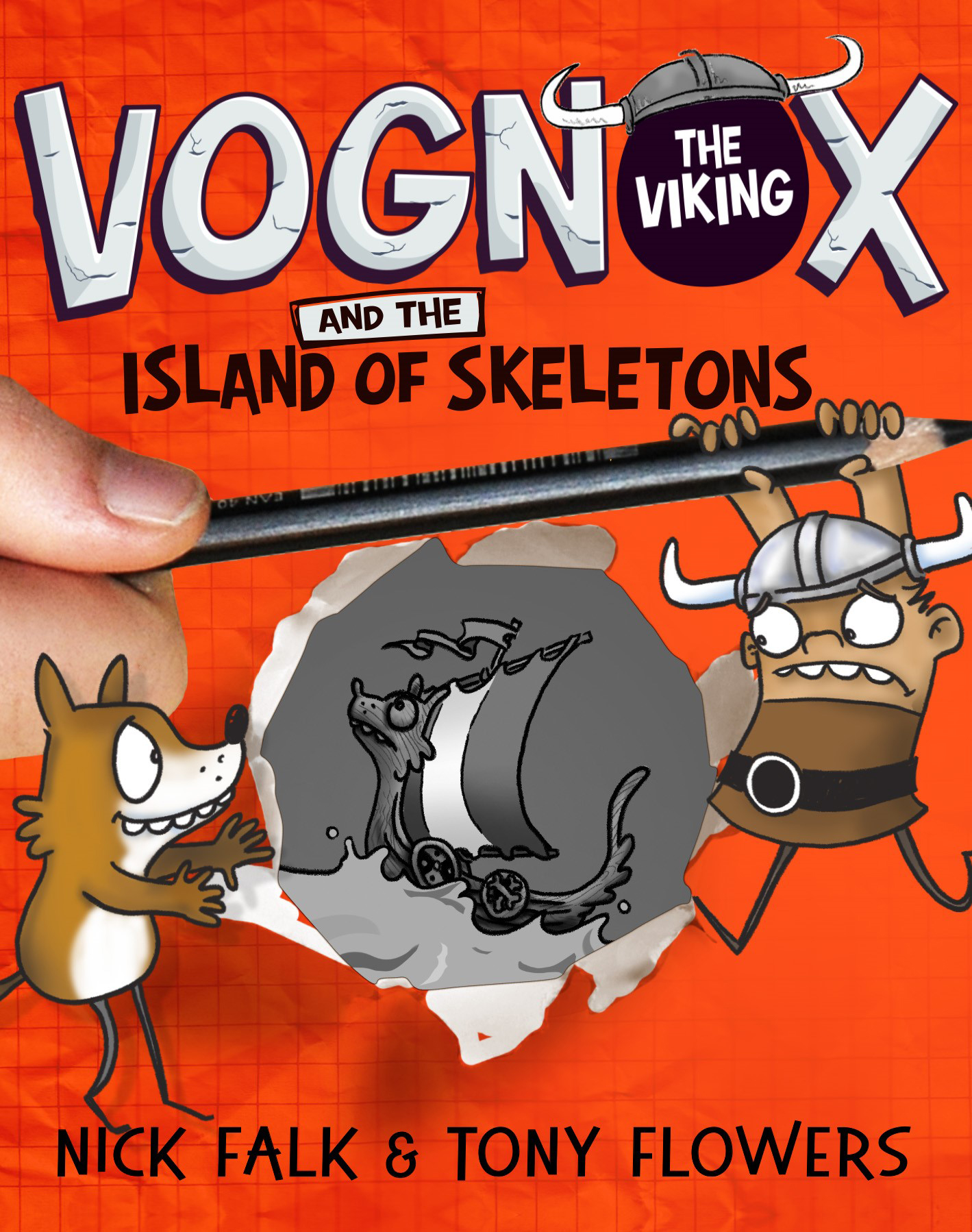 Vognox the Viking and the Island of Skeletons
by Nick Falk
illustrated by Tony Flowers
reviewed by Mia Macrossan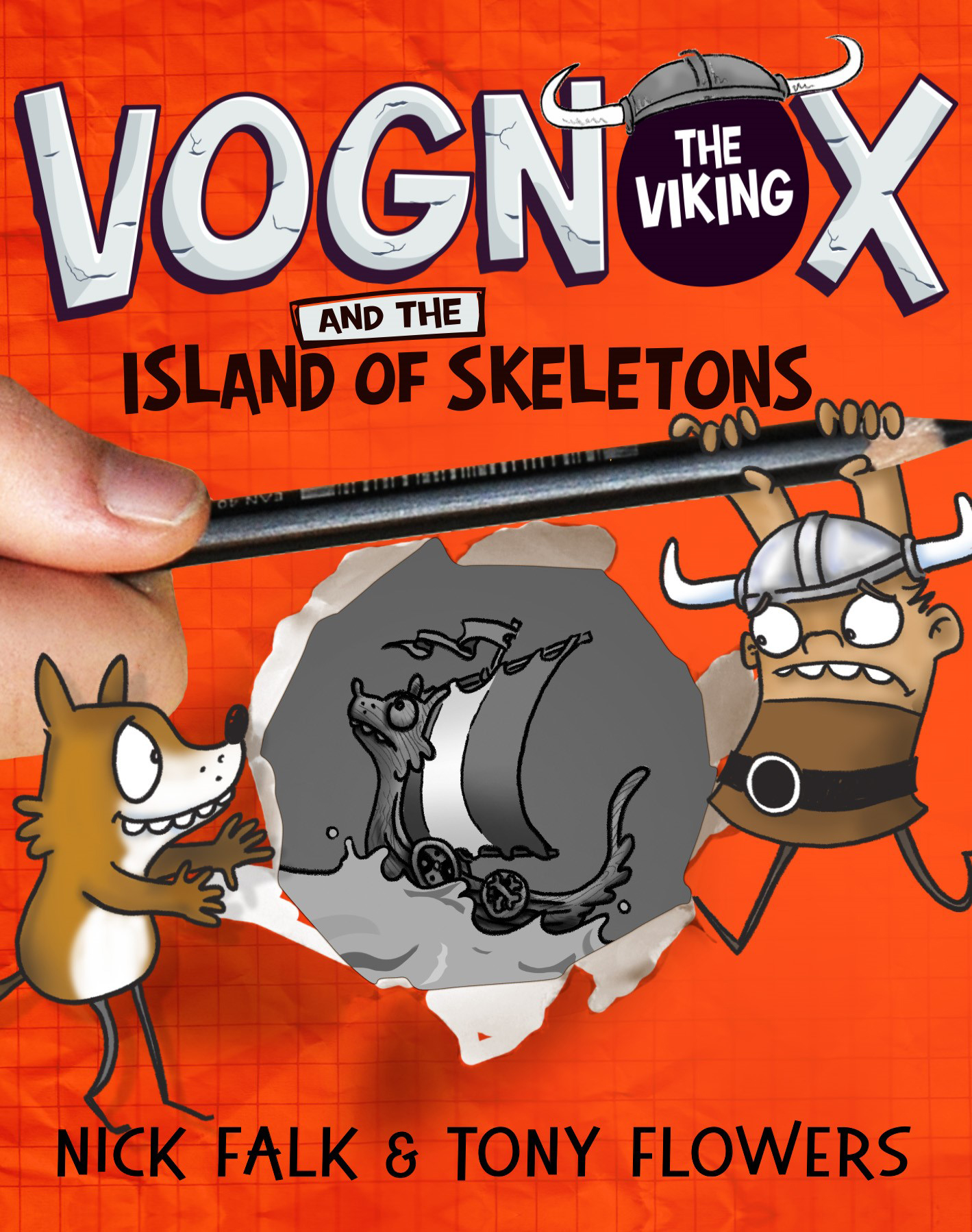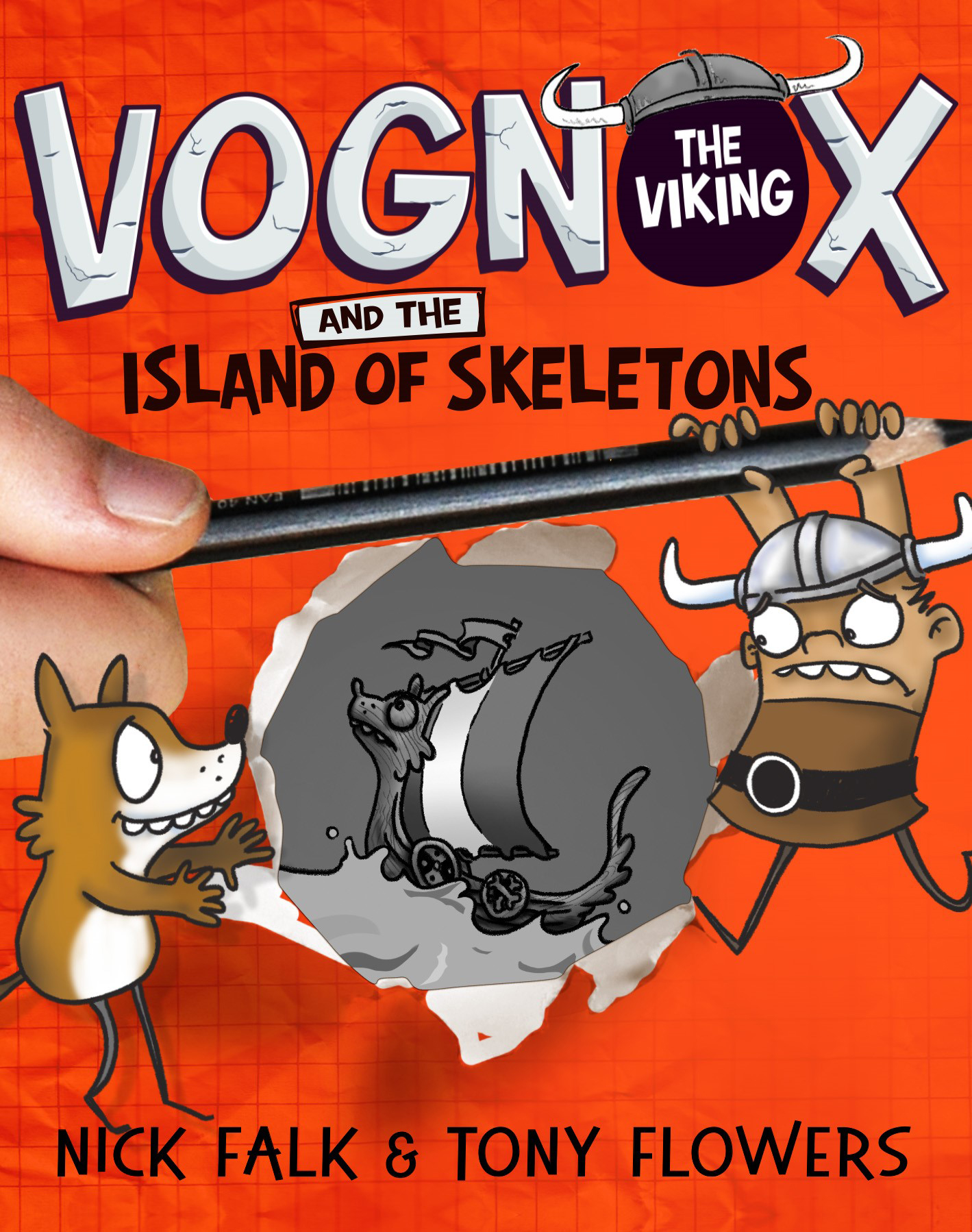 This is the  laugh out loud highly illustrated, almost graphic novel of a very reluctant Viking adventurer. Vognox is frightened of everything. He doesn't want to go outside because there are horrible monsters out there with terrible fangs who will bite him on the bottom. But the implacable Awful Awfa (awful author) persists in drawing him into situations that promise excitement and adventure. Thank goodness he has his mate, Drax, the Arctic fox, with him. Drax, unlike Vognox, is resourceful and brave and helps Vognox out every time.
In this story they have to recover the Awful Awfa's  pencil from the thunder dragon Fafnir. On the way they encounter sharks, the whirlpool of doom, the cave of the Kraken, Olaf the Ugly and of course, skeletons. Vognox keeps talking directly to the Awful Awfa, asking him to draw him out of the mess he is in but somehow the situations always get worse. When he asks for a weapon of legend, he gets a shell, some string and glue. This lively interchange between the two, the creator and the created, adds a lot of fun and suspense to the story.
This is an enjoyable read for those children who enjoy lots of jokes, silly situations and prefer plenty of pictures and not too much text.
Affirm Press 2019 Paperback $9.99 160 pages Age 5 – 7 ISBN: 9781925712889