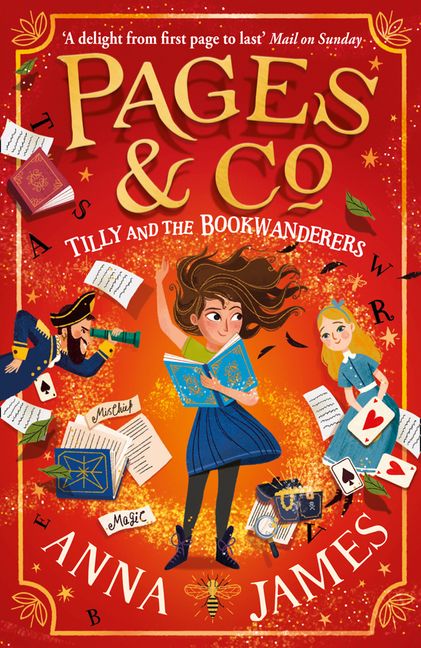 Pages & Co.: Tilly and the Bookwanderers (Pages & Co., Book 1)
by Anna James
illustrated by Paola Escobar
reviewed by Mia Macrossan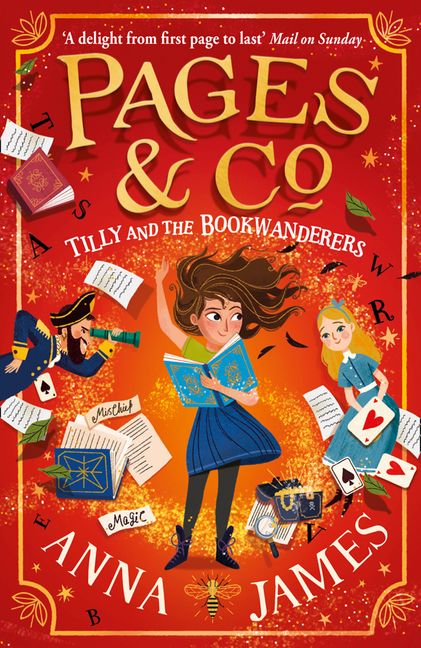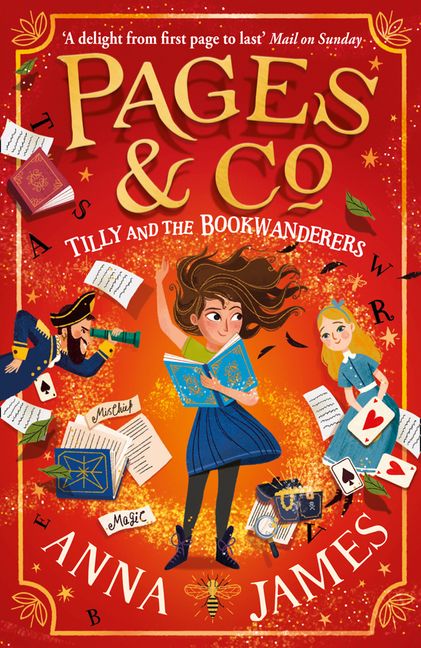 This literary story is aimed at those who have already read a fair bit because characters from several famous children's stories feature in the plot. 12 yr old Tilly lives with her grandparents  above their bookshop called Pages & Co.
This is no ordinary bookshop as Tilly discovers one holiday when she finds Anne,  of Green Gables fame sitting on a sofa in the shop. Later she meets a charming girl  called Alice, yes, the Alice from Alice in Wonderland.
Apparently Tilly is a book wanderer, someone who can  enter the world of favourite book and interact with the characters therein. When Tilly is given a pile of her mother's favourite books , she starts to investigate why and how her mother could have disappeared.
She is helped in her search by the boy next door, Oskar and several daring and exciting book wanders follow until the mystery is unraveled.
This is an engaging read for those who enjoy getting lost in a good book and are familiar with the books mentioned in the story.
They will certainly want to read them afterwards. This is the first in the series and the author has effectively set up a world where  many more bookish adventures can follow.
HarperCollins 2018 Hardback $19.99 400 pages Age 9 ISBN: 9780008229887