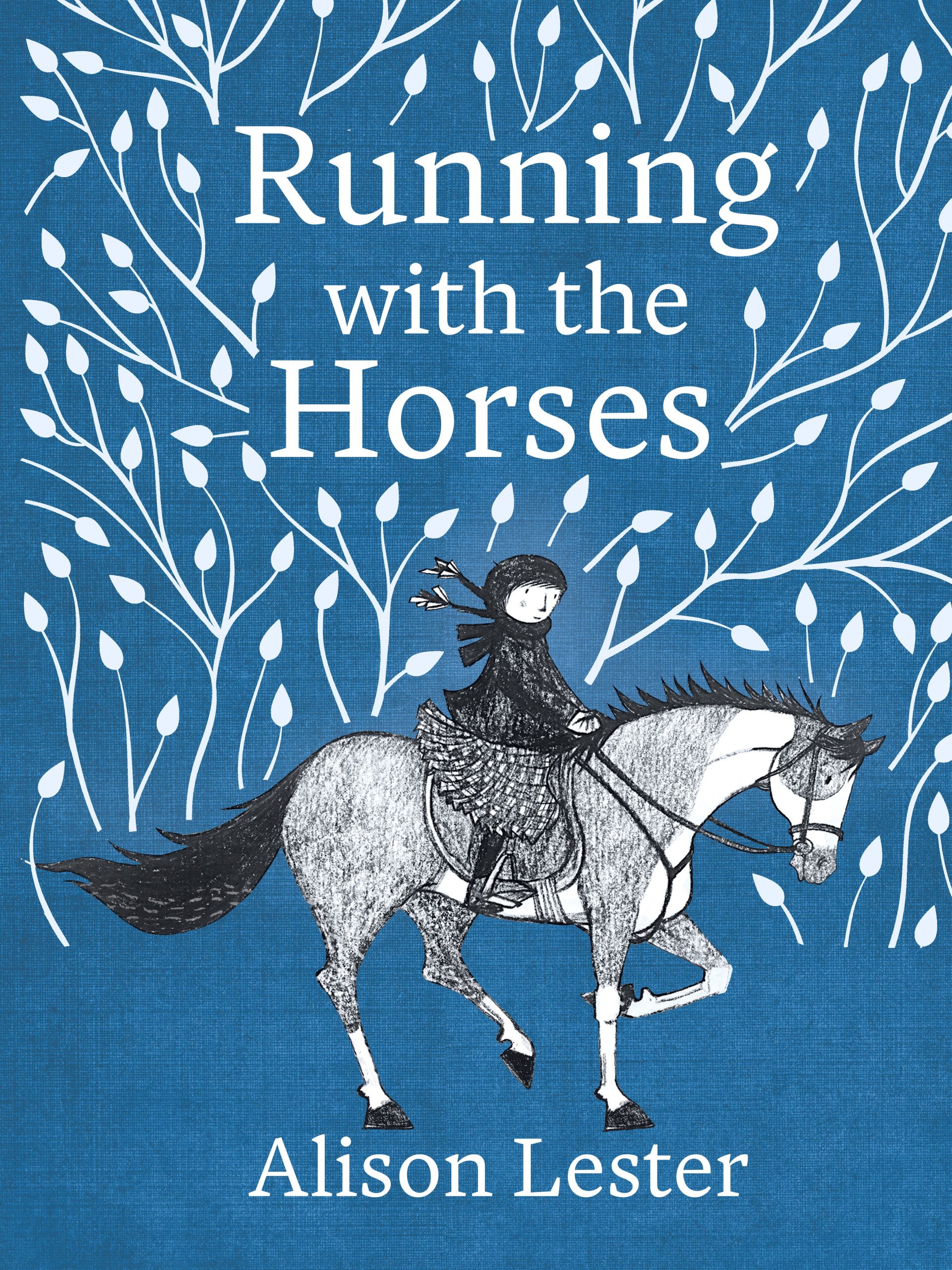 Running with the Horses
written and illustrated by Alison Lester
reviewed by Mia Macrossan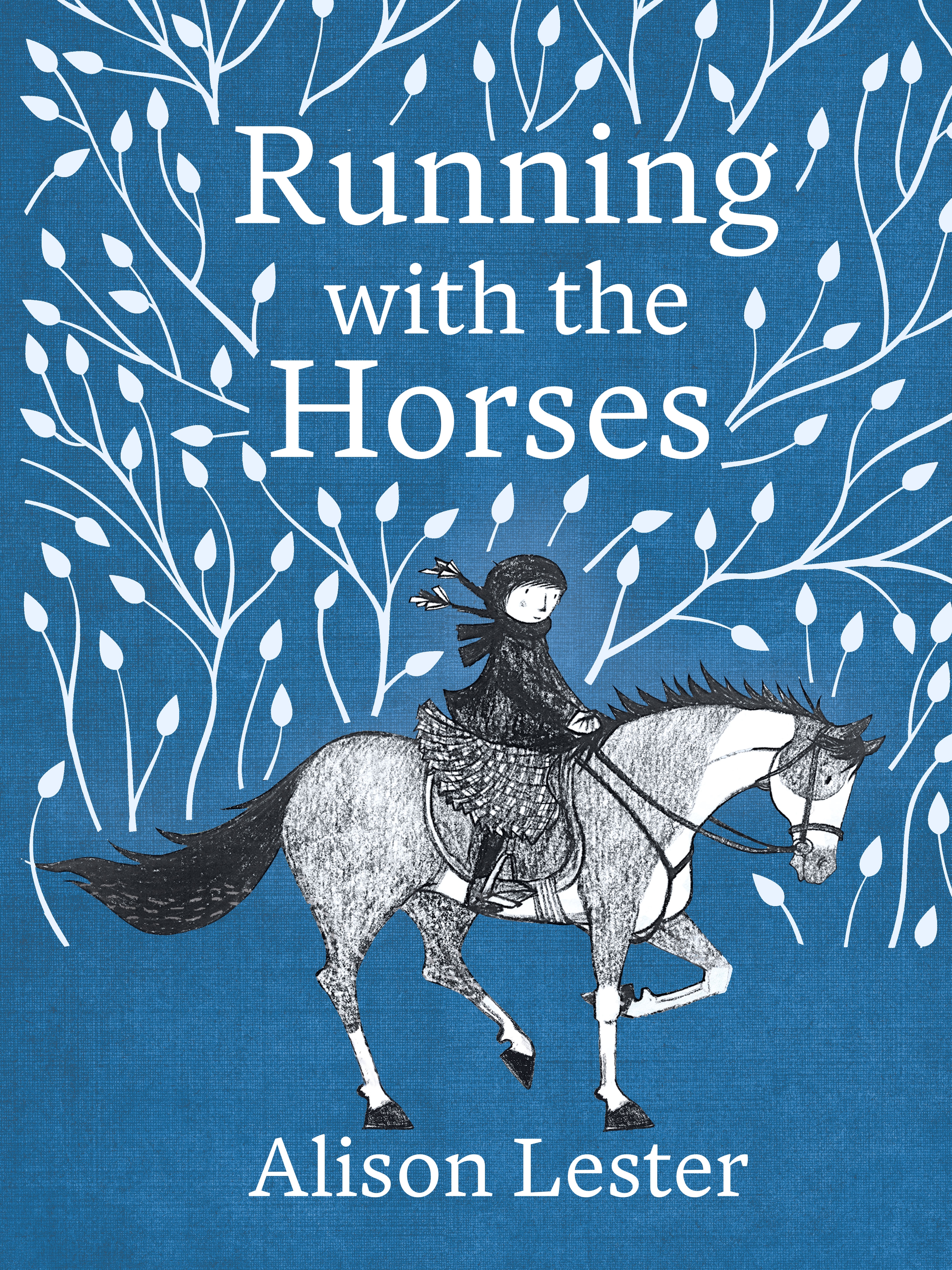 Running with the Horses written and illustrated by Australian national treasure Alison Lester is a new edition of an old picture book favourite. Now in a smaller hardback format it is more of an illustrated story for emerging readers.
It is a stirring adventure tale of a young girl, 10 yr old Nina, who has to evacuate Vienna during World War 2. Her dad works at the Royal Academy of Dancing Horses and he is taking the last  of the stallions with him to sanctuary across the mountains to the family farm. Nina's favourite horse, a mare called Zelda, an old cab horse left behind in everybody's rush to escape, comes with them.
The trek in the cold  into unknown territory is full of danger and narrow escapes. Riding without a saddle is especially difficult and the journey demands all of Nina's courage and perseverance. Surprisingly it is Zelda who often shows the way to go forward.
Profusely illustrated in black and white line set against colourful backgrounds and carefully written in simple direct prose that glows with the occasional metaphor this moving story is a must for all animal lovers.
Puffin Younger Reader's edition 2019 Hardback $16.99 96 pages Age 7+ ISBN  9781760892760