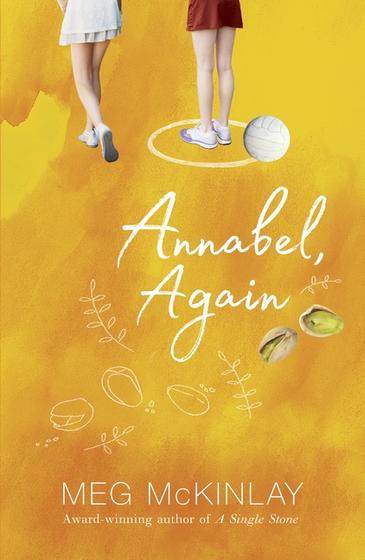 Annabel, Again
by Meg McKinlay
reviewed by Sarah Custance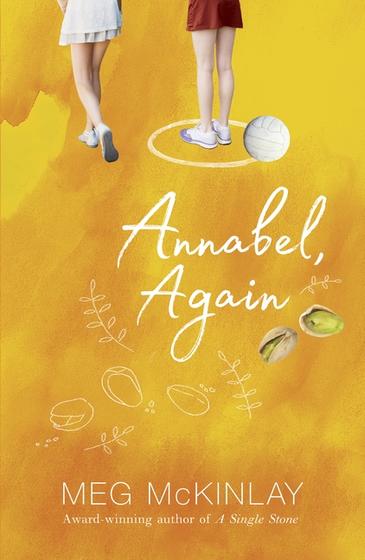 Meg McKinlay is the award winning author of 'A Single Stone' and the more recently acclaimed 'Catch a Falling Star'. The book 'Annabel, Again' was first published in 2007 to much critical acclaim and is now being republished for a new generation and audience. There is a lovely author's note in the back of this revised edition explaining the necessity for the specific changes and additions that have been made throughout this printing.
'Annabel, Again'  concerns 10 or 11 year old Livvy and her struggle to rebuild a lost friendship. When Livvy found out that Annabel was going to leave 'forever' and move to Queensland, her mum thought it would be best if she tried to forget all about Annabel, so what are you to do when your best and main friend since you were five suddenly comes back and seems to have changed into a completely different person? This is a story about growing up, facing changes, and being strong enough to admit mistakes.
The themes throughout the book are very out in the open and  quickly apparent to the reader.  McKinlay writes sensitively about two young girls who are facing the challenges of youth through misunderstandings, stubbornness, pride, and the all-encompassing feelings of wanting to belong. It is unapologetic in its openness and many young readers will be drawn to Livvy and will be able to  relate to  what she is feeling and going through.
Though first published 12 years ago the simplicity of the book and its main themes of youth (without any real era reference) ensure that it still remains relevant and relatable and  this will be the case for many years to come.  This would be an interesting book for graduates of Beverly Cleary's 'Ramona and Beezus' series as it carries on with the same themes but for a slightly older audience.
Walker Books 2019 Paperback $16.99 144 pages Age 8+ ISBN: 9781925381542