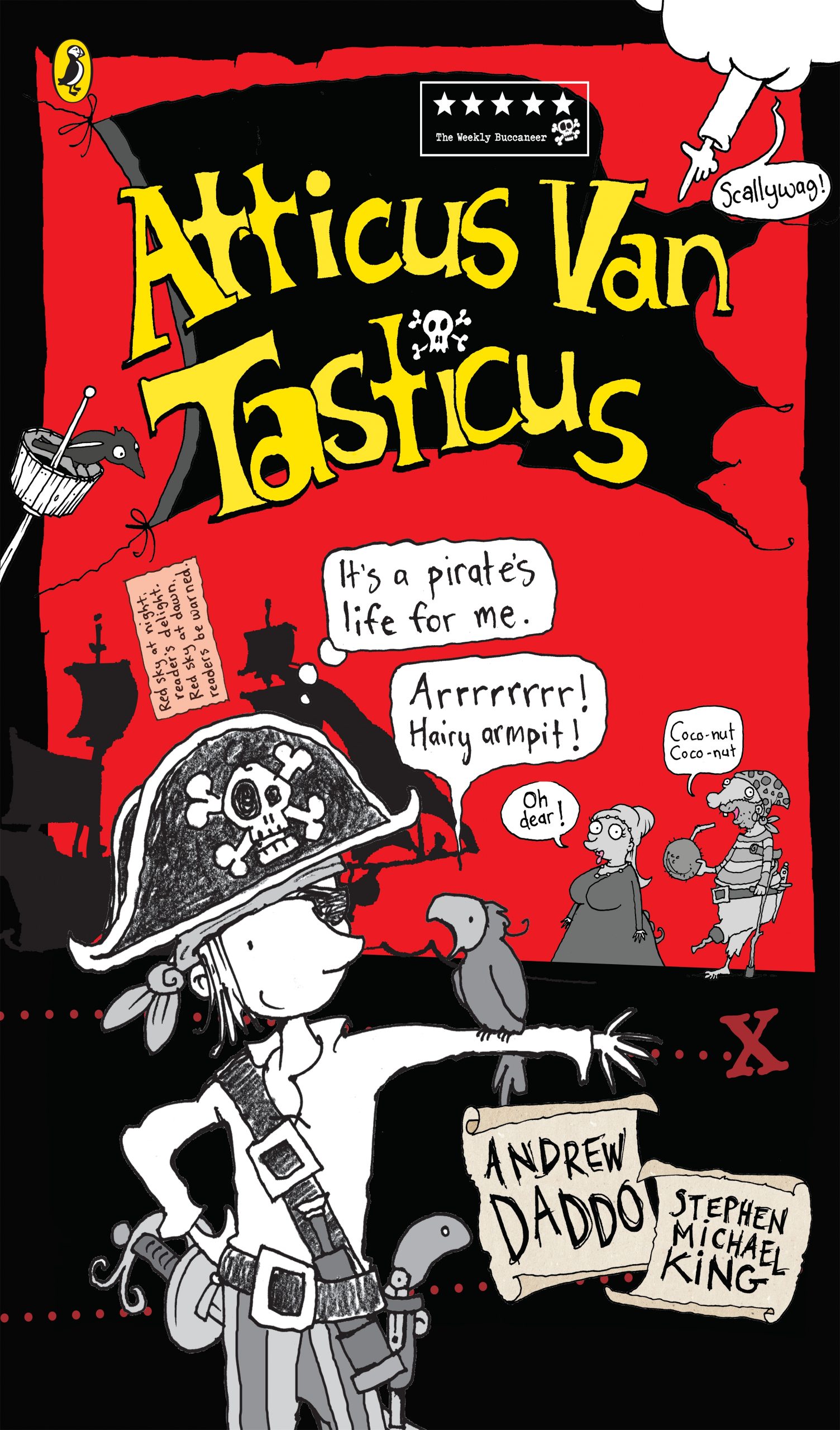 Atticus Van Tasticus
by Andrew Daddo
illustrated by Stephen Michael King
reviewed by Sarah Custance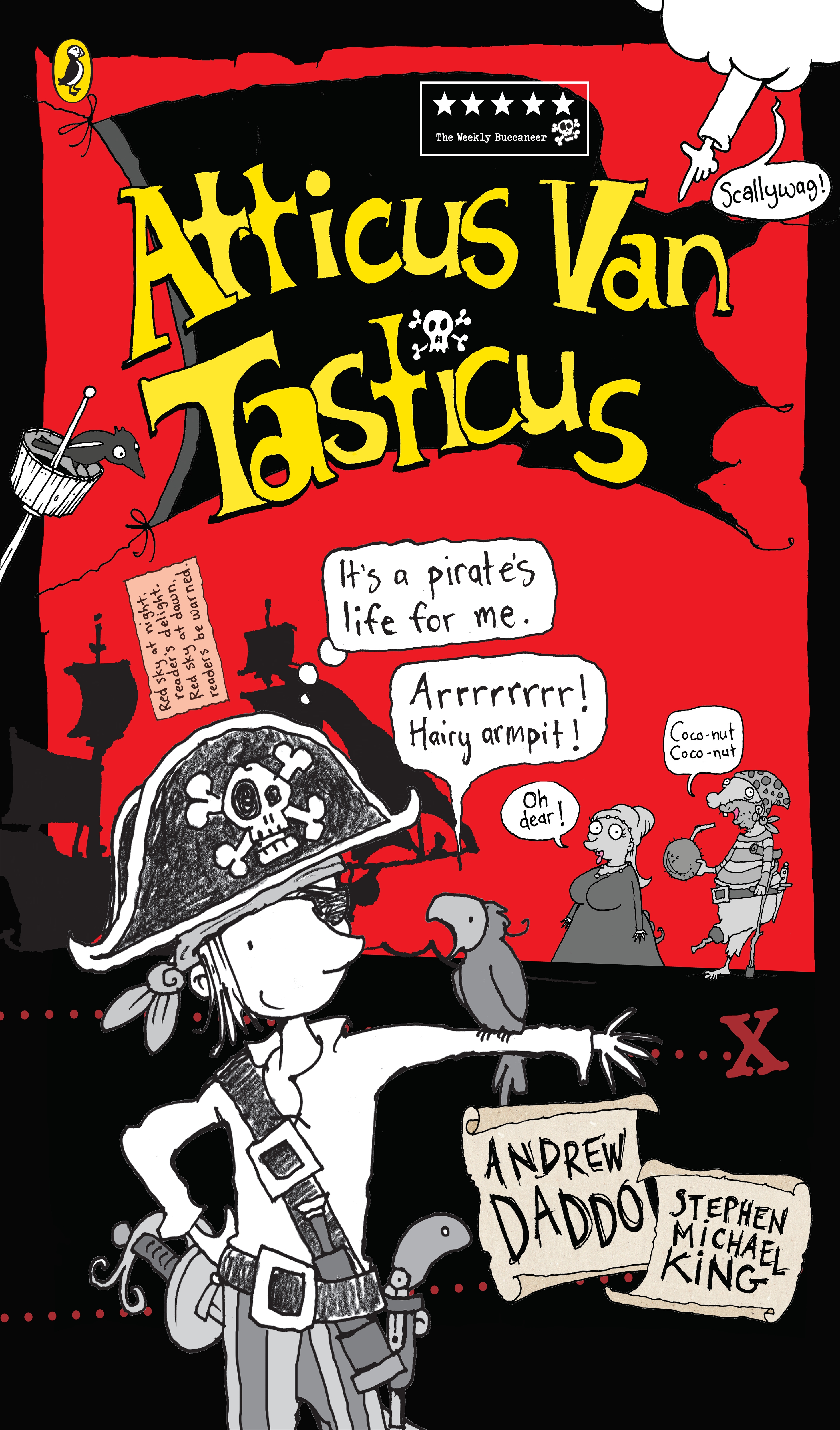 Adults will know Andrew Daddo from his many TV and radio shows, podcasts, stage productions, movies and even some of his other books. Daddo writes across many genres including picture books, chapter books, biographies, short stories and YA. With the release of his latest book, 'Atticus Van Tasticus', (illustrated by the talented Stephen Michael King) he can now add early middle-grade fiction to his growing repertoire.
The book starts with our young male protagonist Atticus who, in accordance with family tradition, gets to choose anything he wants from his extremely wealthy grandnan's shed on his tenth birthday. He walks past priceless paintings, statues, jewels and crowns and instead chooses a ship. Not just any ship but a pirate ship! Atticus is determined to make his own way in the world as the captain of his newly inherited pirate ship and sets about finding a motley crew, a treasure map and a lot of adventures.
Thus the tale of 'Atticus Van Tasticus' is born, with the vast contributions of Stephen Michael King's illustrations giving the reader  the chance to feel very included in this buccaneering story. For a middle-grade audience there are quite a lot of characters to keep up with and the story can, at times, be a bit underwhelming.  King's illustrations help to keep track of the characters and carry the story along quite a bit.
There are parts that I question the need for in such a young middle-grade novel – such as the rather large portion of the book that is consumed with blatant Donald Trump references (he's a castaway on an uninhabited island where his great treasure is his box of elaborate wigs).
The book is supposed to be set in the 1750's but there are many contemporary themes that made it seem like the book was set in 1950 instead. There is significant use of  'piratey' language – lots of 'landlubbers' and 'aarrrr'ing that will most likely delight very younger readers but put off those in the older range of the genre's age group.
The sequel 'Atticus Van Tasticus: The Map of Half Maps' is due for release early 2020 and I hope that this first book was more to establish the characters and backstory so that the sequel can focus more on the adventure, action and fun that you would expect from this sort of novel. I would recommend this book for young fans of Andy Griffiths' 'Treehouse' books and Tim Harris' 'Mr Bambuckle's Remarkables' books.
Puffin Books 2019 Paperback $14.99 240 pages Age 7+ 9780143796541