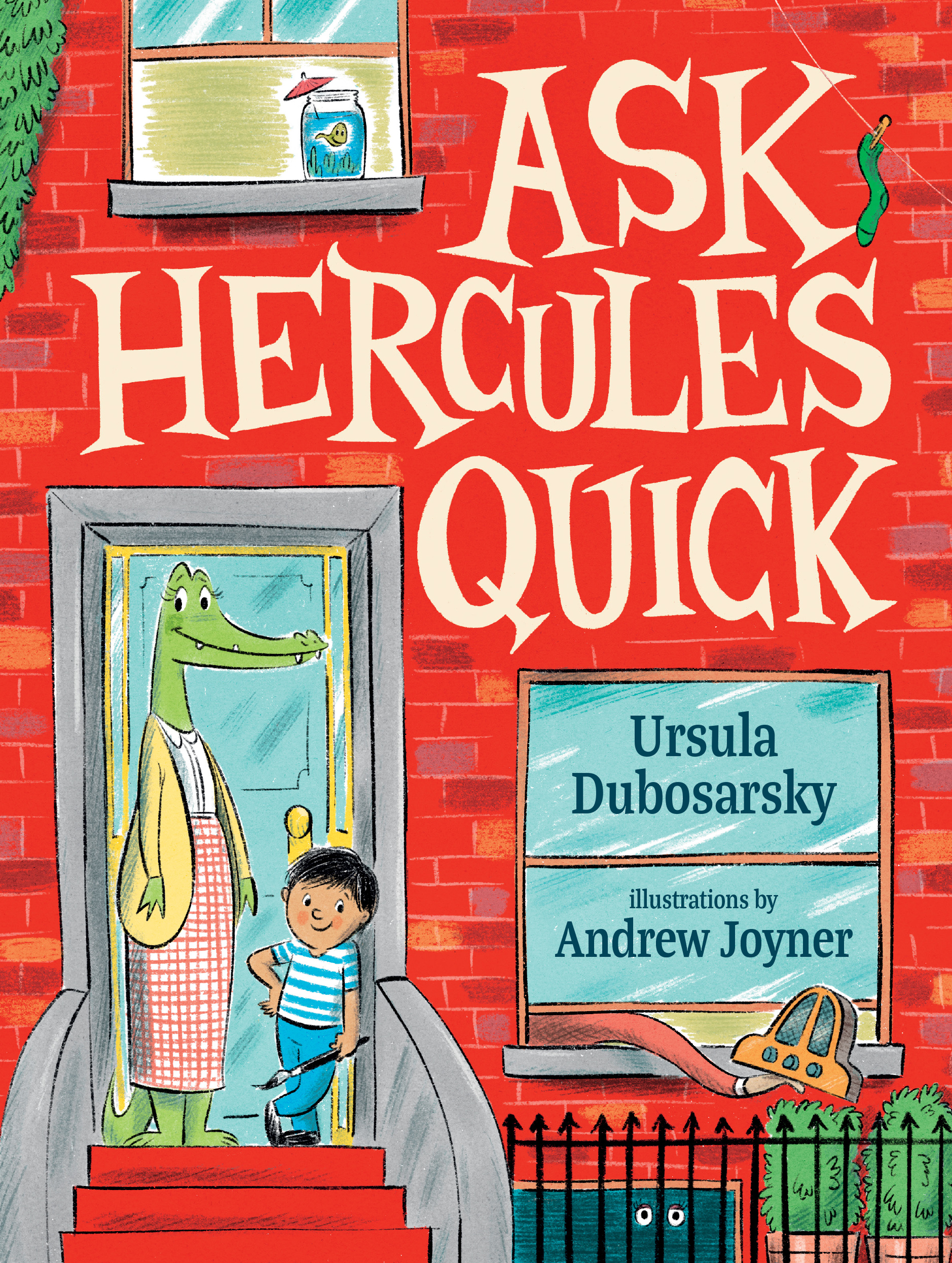 Ask Hercules Quick
by Ursula Dubosarsky
illustrated by Andrew Joyner
reviewed by Mia Macrossan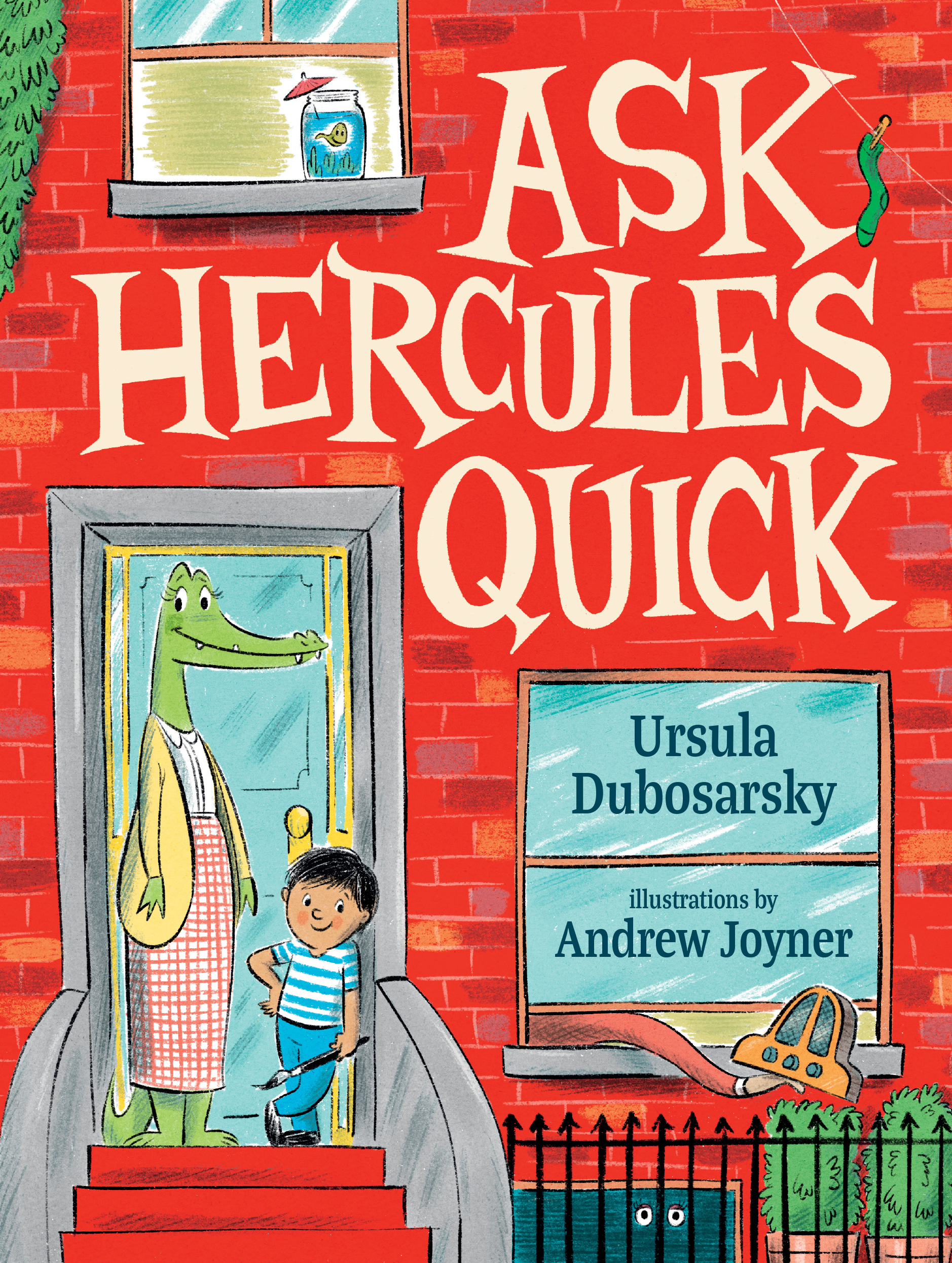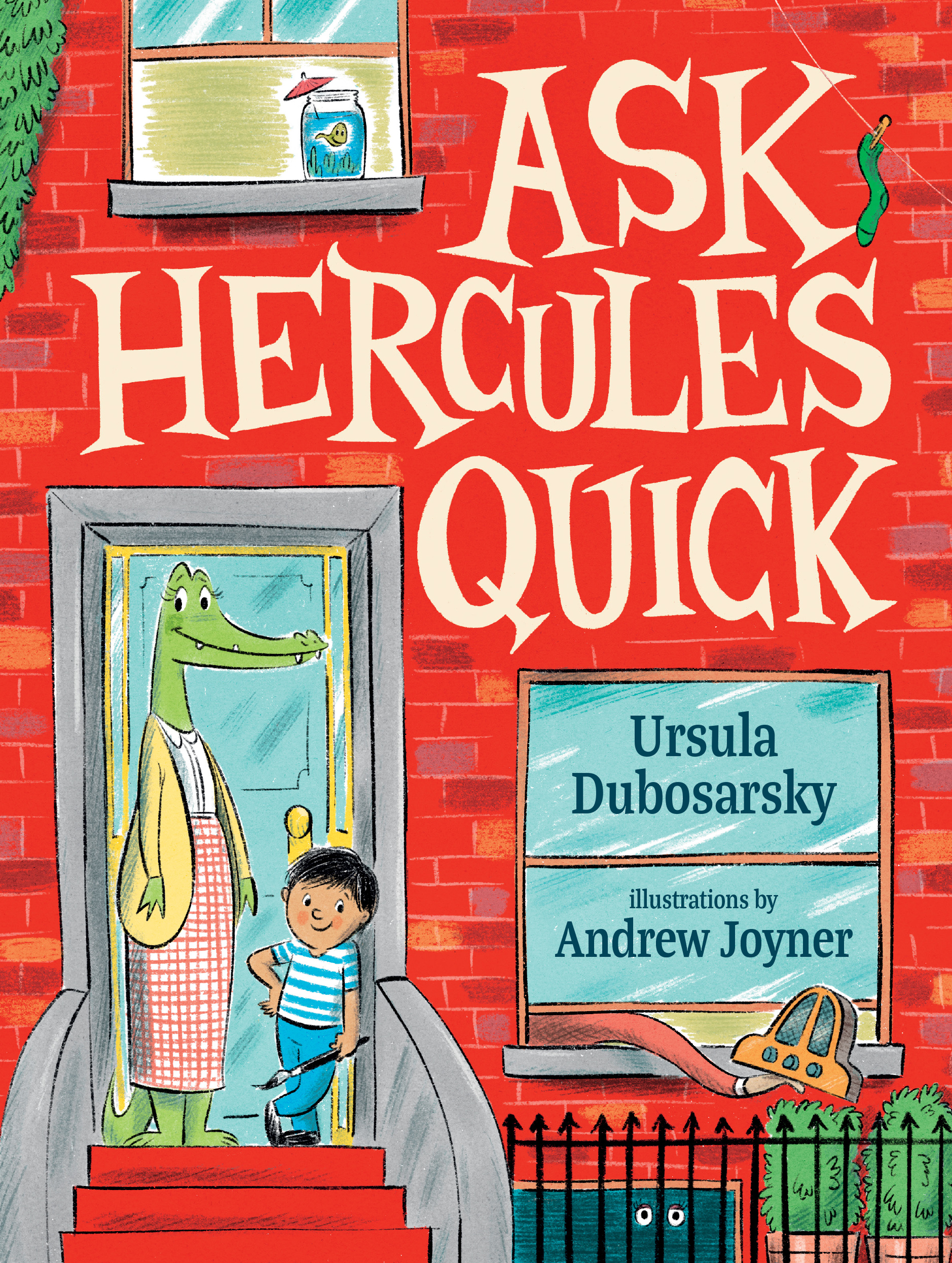 The latest offering from prolific and award-winning writer Ursula Dubosarsky and illustrated by the equally talented, prolific and award-winning Andrew Joyner is a gorgeously produced picture story book, rich in colourful illustrations, with endpapers, thick shiny paper, well set out print and most important of all a terrific story. It's a quirky take on the ancient Labours of Hercules myth told in a way sure to appeal to the very young.
Hercules is a young boy who lives with his Aunt Alligator in big red house which they share with some interesting people, the two turtle brothers, the big noisy elk family, Professor Calamari the octopus, and Queen Claude a big black spider who lives in the cellar.
Hercules needs money to buy the box of magic tricks he's fallen in love with so he advertises that he will do odd jobs for ten cents. Each of the residents of the big red house approach Hercules with a task which seems simple but often requires a special effort from Hercules to complete, be it patience dealing with a bouncy Elk baby, inspiration singing a wet-and-dry song for a turtle hanging up the washing or courage when dealing with Queen Claude.
Each of the six chapter can be read as a complete story making it perfect for bedtime reading. A very attractive package indeed.
Allen & Unwin 2019 Hardback $19.99 64 pages Age 6 – 9 ISBN:  9781760296827