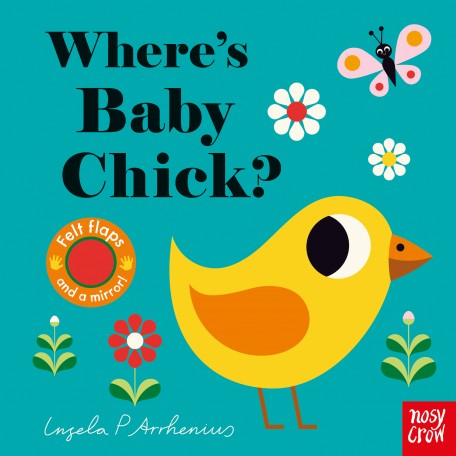 Where's Baby Chick
by Ingela P Arrhenius
reviewed by Mia Macrossan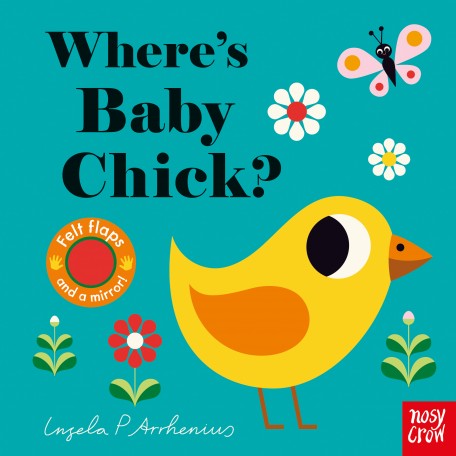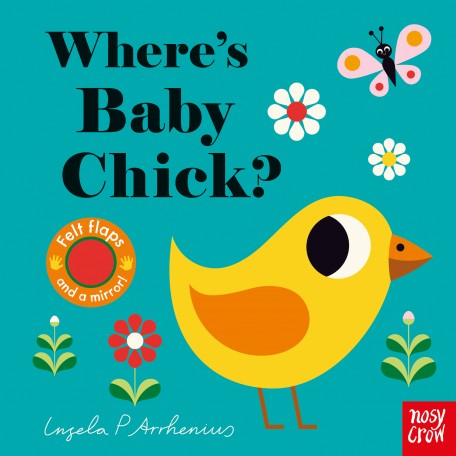 This colourful introduction to the world of books for a baby is a  small and sturdy board book with brightly coloured felt flaps covering up all the hidden baby animals.
Little fingers can lift the flap to discover a baby bunny, a baby lamb, a baby kitten and baby chick. The final page has the questions 'And where are you?' and a mirror hiding behind an almost fluorescent ping cloud shape reveals the reader. Incidentally the mirror is very good quality, better than most found in books of this kind.
Each page has different coloured background that contrasts with the colour of the felt flap making the whole visually stimulating and memorable.
I have a slight qualm about the  tautology of the terms baby chick, baby kitten, baby lamb but this is hairsplitting and anyway it provides a marvellous opportunity for talking with your baby. Even if they don't understand, the more words they hear the better it is for them.
Lots of fun in this hide and seek book, for children aged up to 2 years. Part of the Felt Flaps series which include Where's Mr Astronaut?, Where's Mr Dog?  Where's Mr Duck, Where's Mr Lion and Where's Mr Narwhal?
Nosy Crow 2020 Board Book $12.99 ISBN 9781788005111