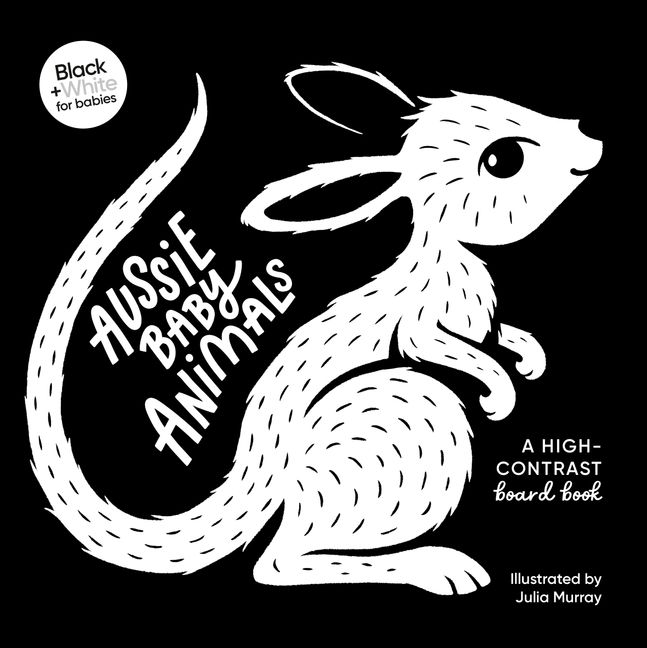 Aussie Baby Animals & Aussie Water Babies
Black and White for Babies #1 & 2
Designed and illustrated by Julia Murray
Reviewed by Mia Macrossan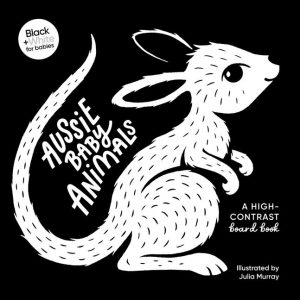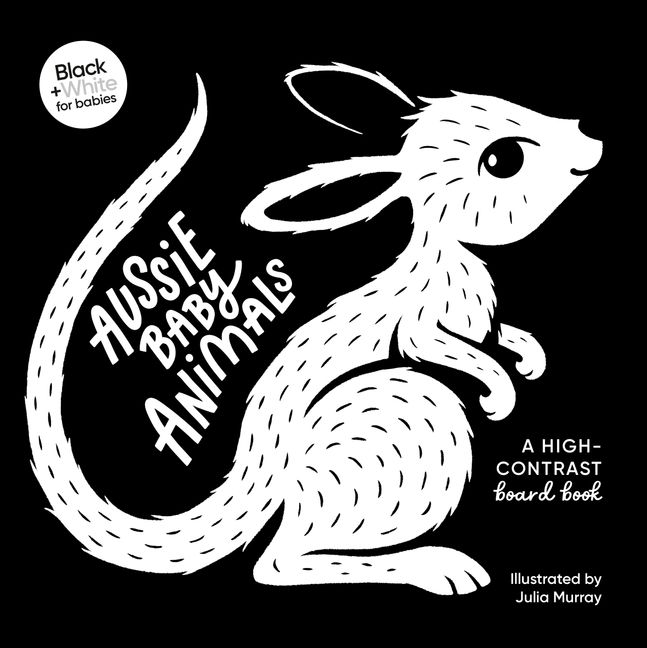 Newborns see the world differently, and a high contrast book is perfect for engaging their developing eyesight, stimulating their cognitive abilities and encouraging their gross motor skills.   Aussie Baby Animals,  features well known Australian land animals. This one is slightly more complex with more text than its companion. There is a question on every page and some word repetition, e.g. next to an illustration of a wombat and her baby "Let's burrow in, little baby, Can I nuzzle your warm round cheeks? Nuzzle, nuzzle, nuzzle".
A companion title Aussie Water Babies, also illustrated by Julia Murray introduces penguins, turtles, even a shark, and a platypus in carefully designed black and white illustrations and a brief rhyming text. The animals are not named they are simple shapes at this stage but ones that will become very familiar as they read more books.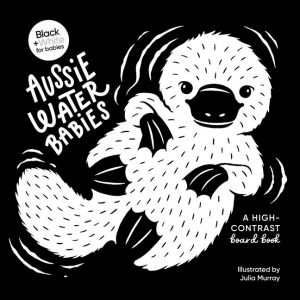 This pair of carefully designed board books are excellent for bonding with baby, introducing them to book sharing, and maybe developing a love of reading.