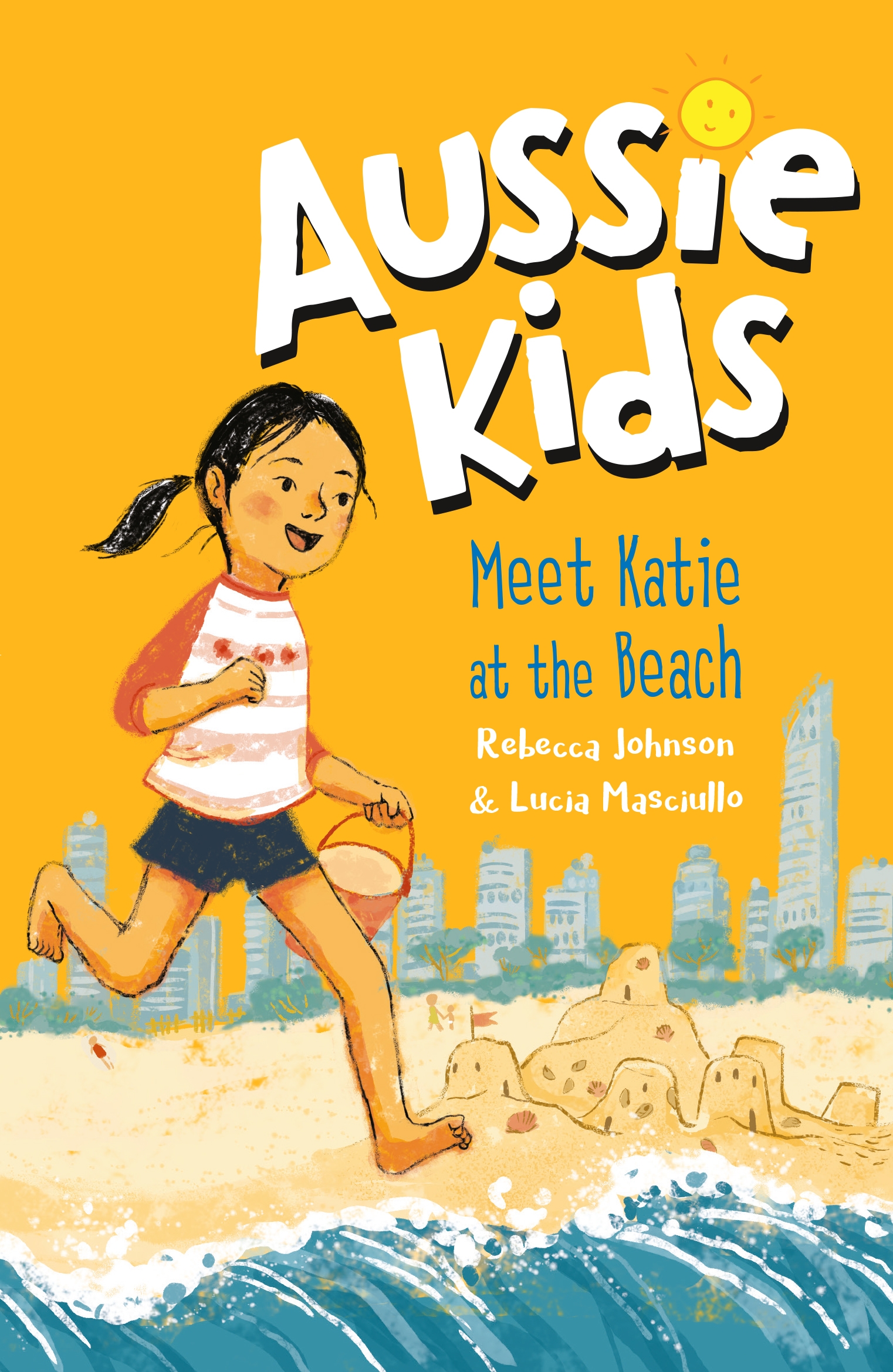 Aussie Kids: Meet Katie at the Beach
by Rebecca Johnson
illustrated by Lucia Masciullo
reviewed by Mia Macrossan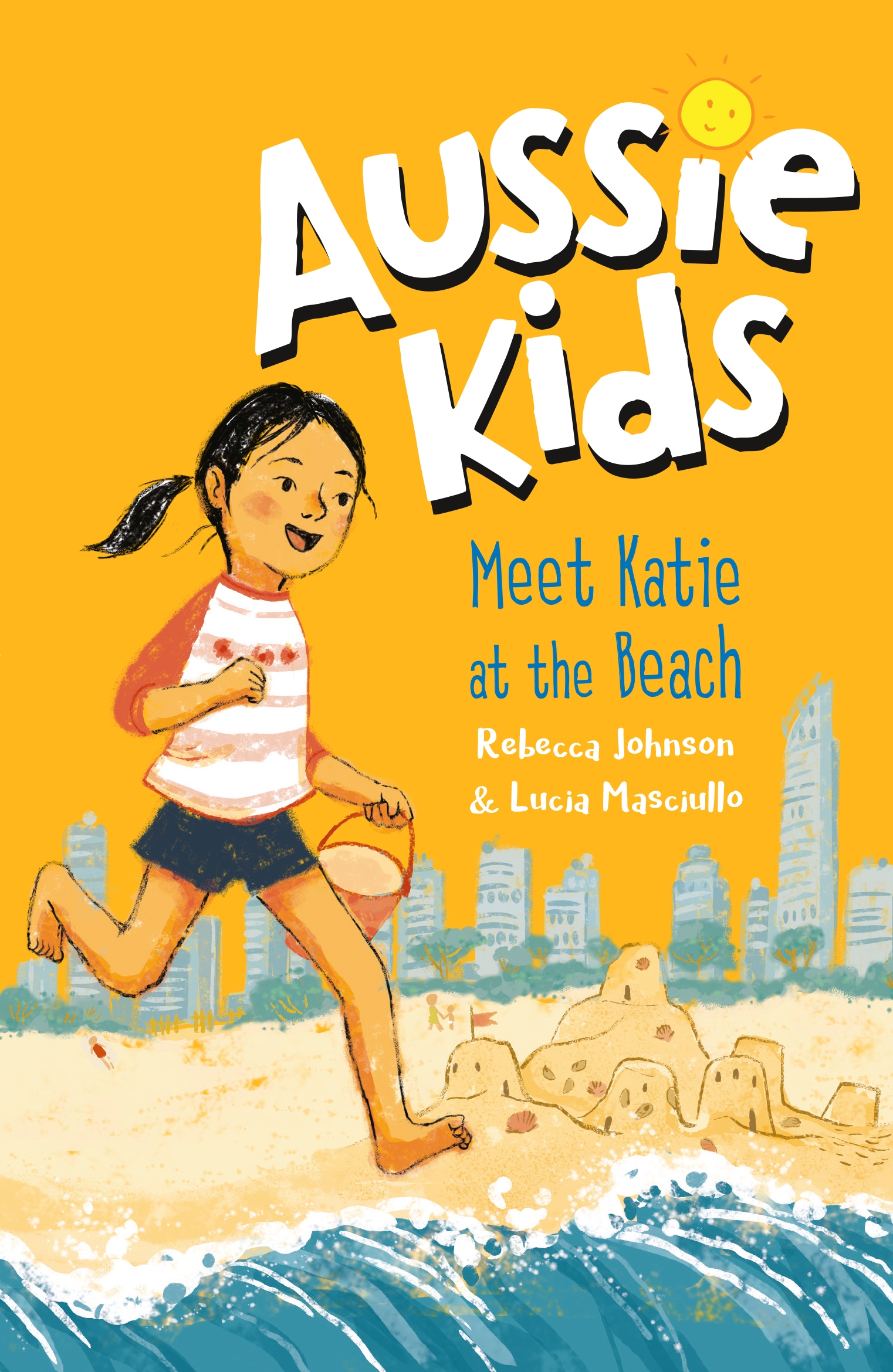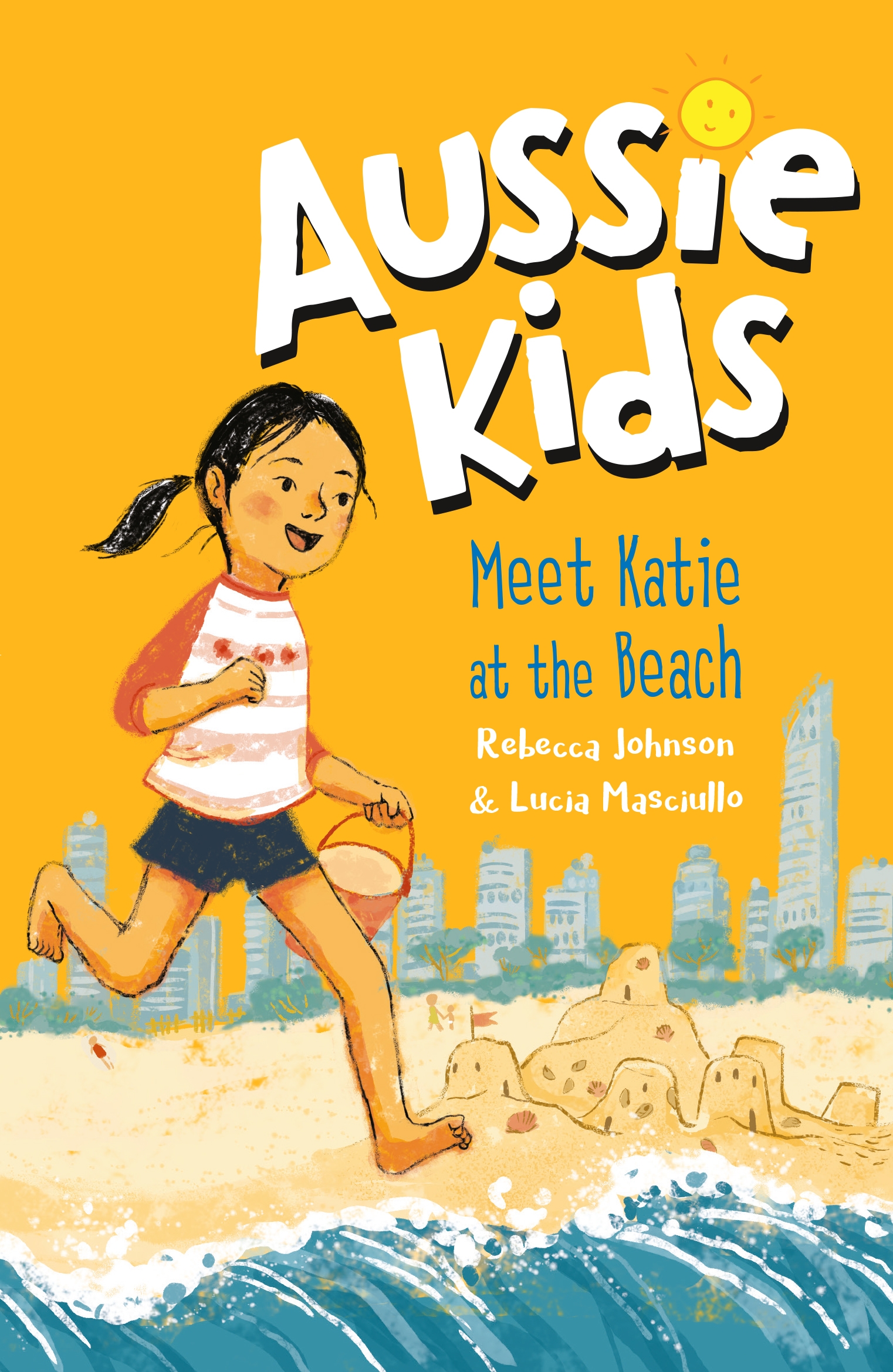 Congratulations to Puffin Australia for producing a new series aimed at emerging readers who are just gaining a bit of confidence aged 5 – 8. The Aussie Kids series of 8 books have 8 characters, 8 stories, 8 authors and illustrators from all 8 states and territories!
Readers will enjoy exploring what happens in the lives of other little Australians around the country. Meet Taj at the Lighthouse is a story of a refugee family who now lives in Victoria, Meet Eve in the Outback is set in the country in Western Australia and Zoe and Zac at the Zoo is set in New South Wales.
What did they write for Queensland you ask? It is called Meet Katie At The Beach written by Rebecca Johnson and illustrated by Lucia Masciullo, who incidentally lives and works at the Gold Coast, so she knows her beaches.
Katie lives in a tall apartment tower opposite the beach. Katie and her family are all set to enjoy a day of swimming, surfing, building sandcastles, a typical family outing but Katie has a loose tooth which is hurting. Then she loses it in the sand, how will she get it back for the tooth fairy? Read and find out in this delightful family story which includes some fun facts about the beach, meet the authors, and some teasers about the other stories.
The writing is perfect for this age group, short sentences in short chapters, a friendly font and a simple vocabulary. The two-colour illustrations are plentiful, lively and expressive. Katie's face when she loses her tooth is so ouch!.
So look out for Aussie Kids series. Two are published in February, two more in March which includes Meet Katie at the Beach and then two more in June and August.
Puffin Books 2020 Paperback $12.99 64 pages ISBN 9781760893675