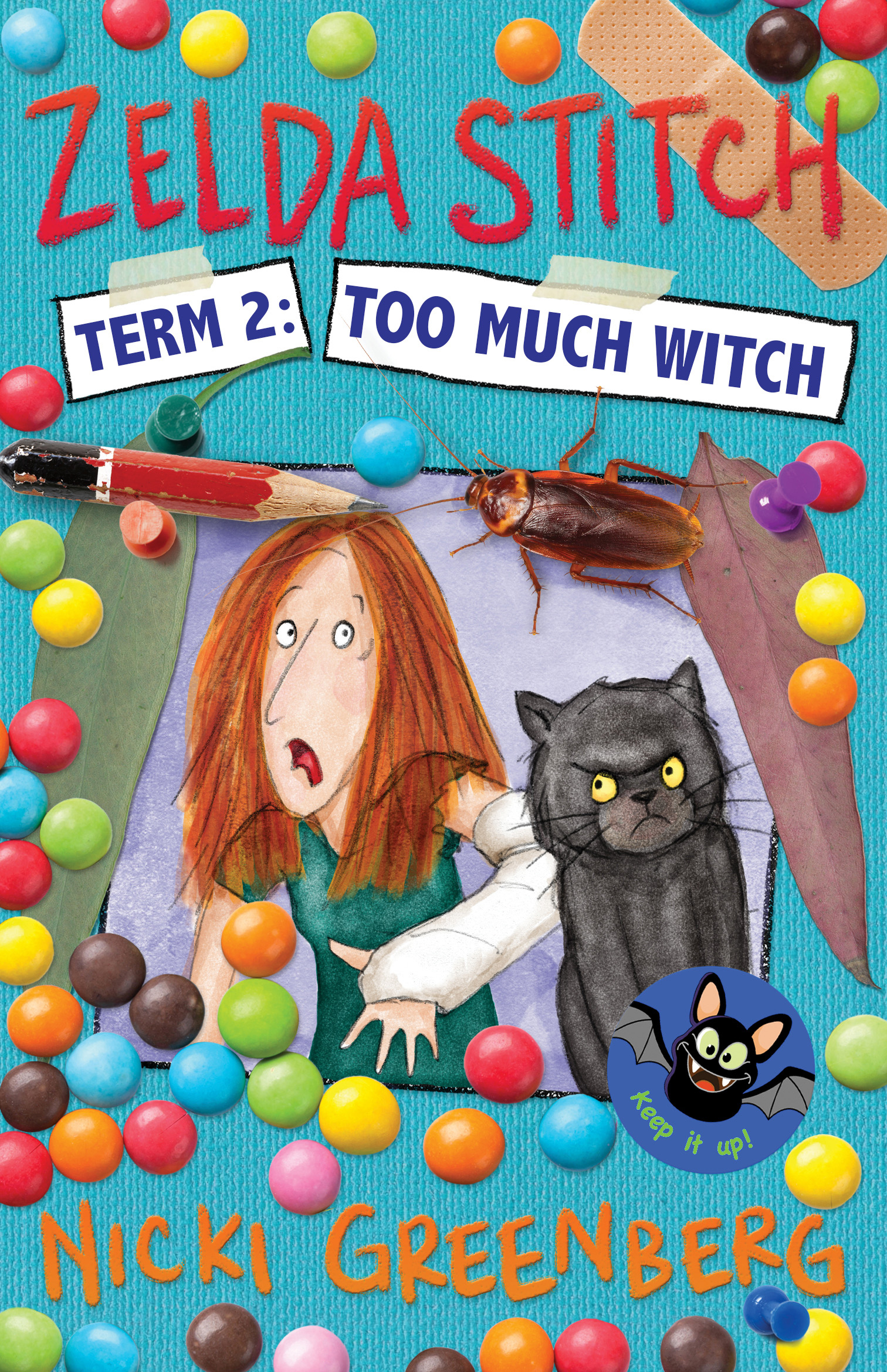 Zelda Stitch Term Two: Too Much Witch
by Nicki Greenberg
reviewed by Sarah Custance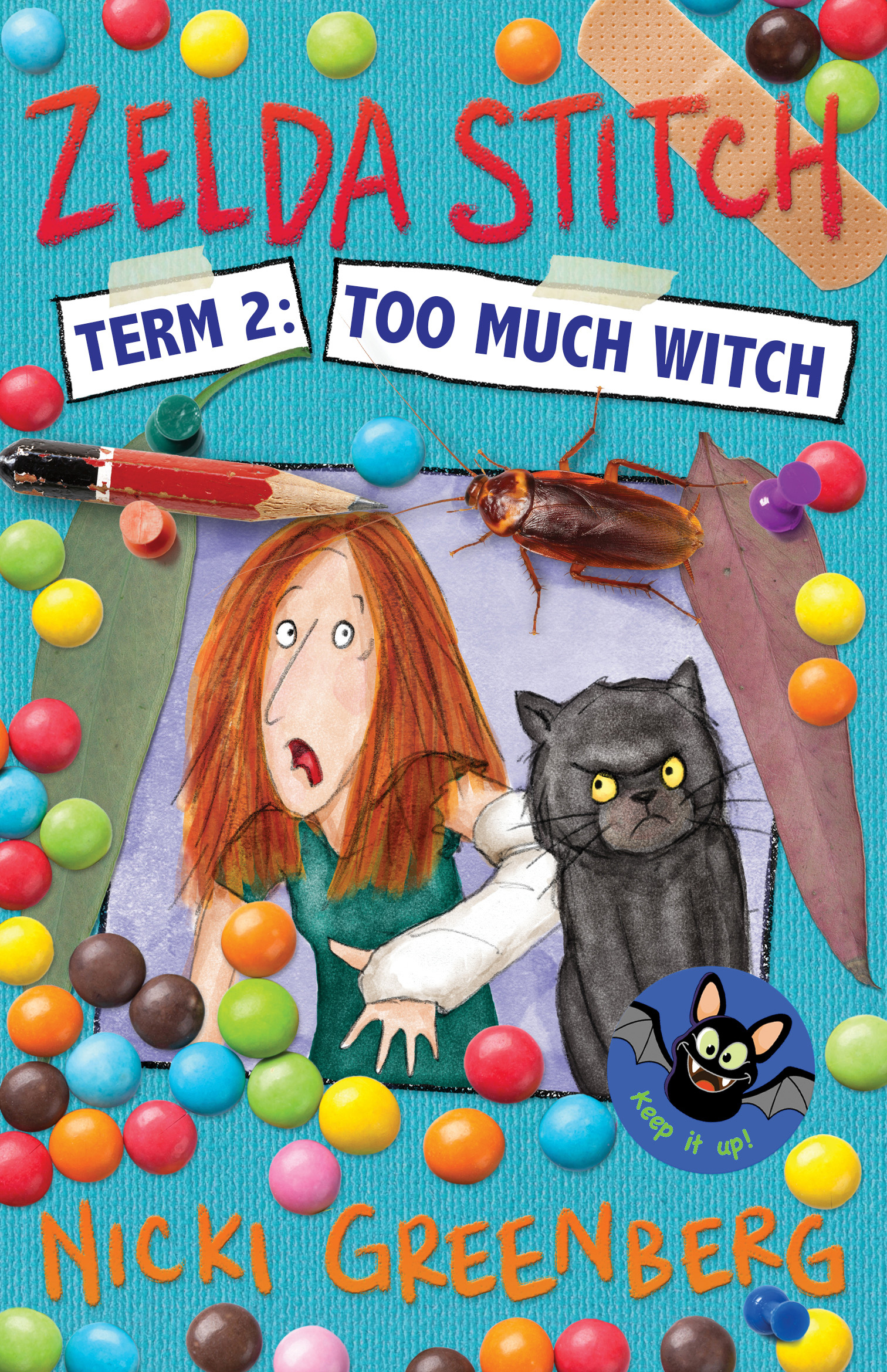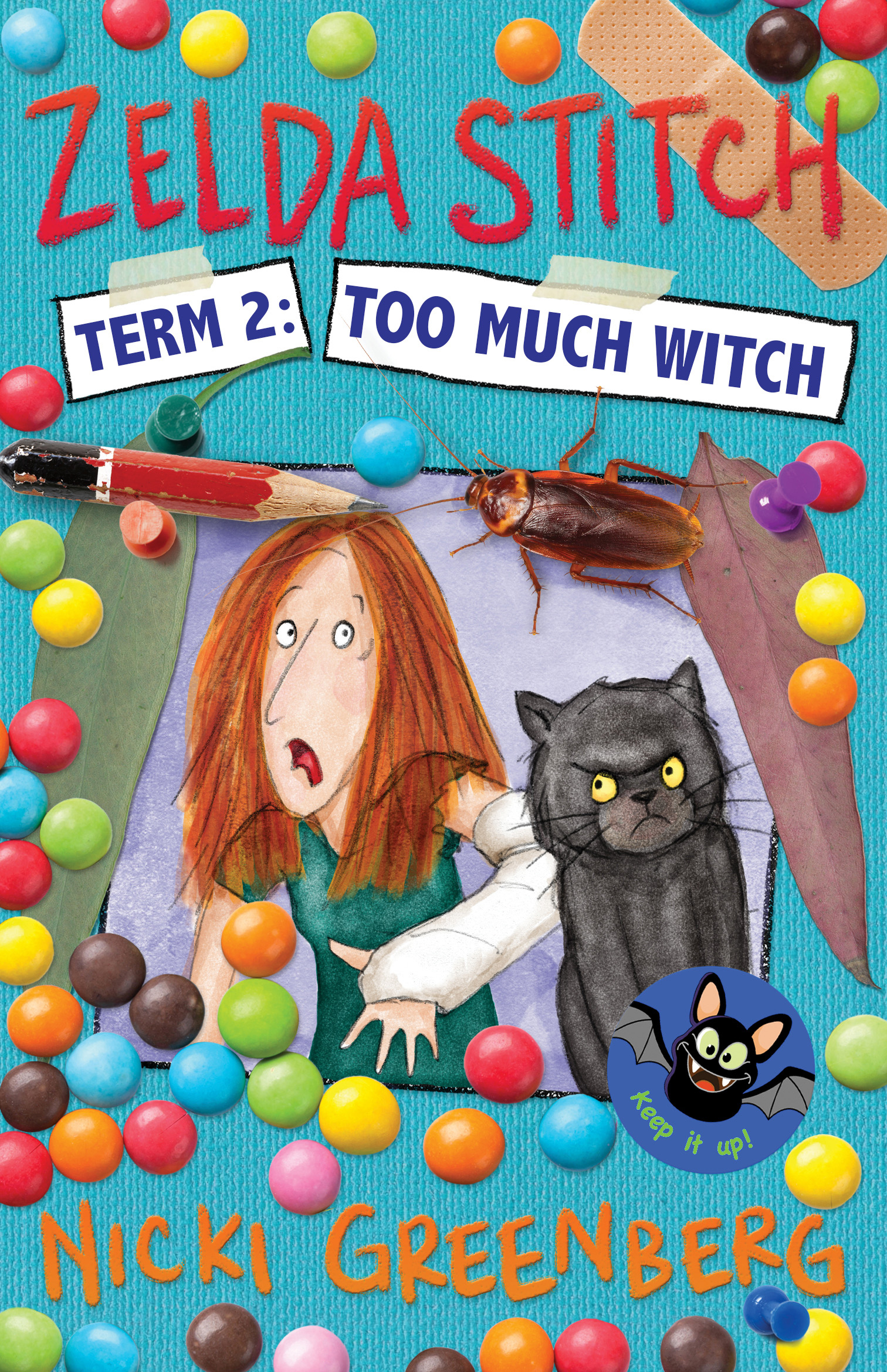 Nicki Greenberg is a double banger author who both writes and illustrates her novels. Her works include the graphic novel adaptions of 'The Great Gatsby' and 'Hamlet'; the younger readers series 'The Naughtiest Reindeer', and the first Zelda Stitch book 'The Cursed First Term of Zelda Stitch: Bad Teacher. Worse Witch.'
In 'Too Much Witch' we jump right back into the life of Zelda, the no-longer-secret-witch-school-teacher and her second term. Zelda wants this term to go smoothly and above all not to upset super scary vice principal Melody Martin, but that's not so easy with a broken arm that shoots out random bursts of magic, a young witchling trying to stay hidden in her class, strange smells and noises in the school ceiling, a magical accident with the mean P.E. teacher, her always irritated 'companion' cat Barnaby, tall tales of mysterious Yowlies, and, to make matters even worse, an upcoming school camp . Can Zelda be the perfect teacher in the midst of disaster or will she herself end up being the disastrous one?
This is a very quick read with enough pictures, jokes and cringeworthy moments to keep most reluctant readers interested. The writing is simple, easy to follow, and funny throughout.  The engaging characters are deep in  a fast-paced plot with just enough twist and turns to keep you turning the pages. As it is a sequel I would recommend reading the first book before diving straight into this one as there are numerous mentions of incidents from the previous book without a lot of explanation, but it is possible to read on its own (just not preferred).
If you can't handle reading one more 'Treehouse' book by Andy Griffiths or another David Walliams book then give this series a go. Its not quite as silly but it should still get some good giggles while having a bit more of a plot to it.
Allen & Unwin 2020 Paperback $14.99 Age 7-11 288 pages ISBN 9781760523671