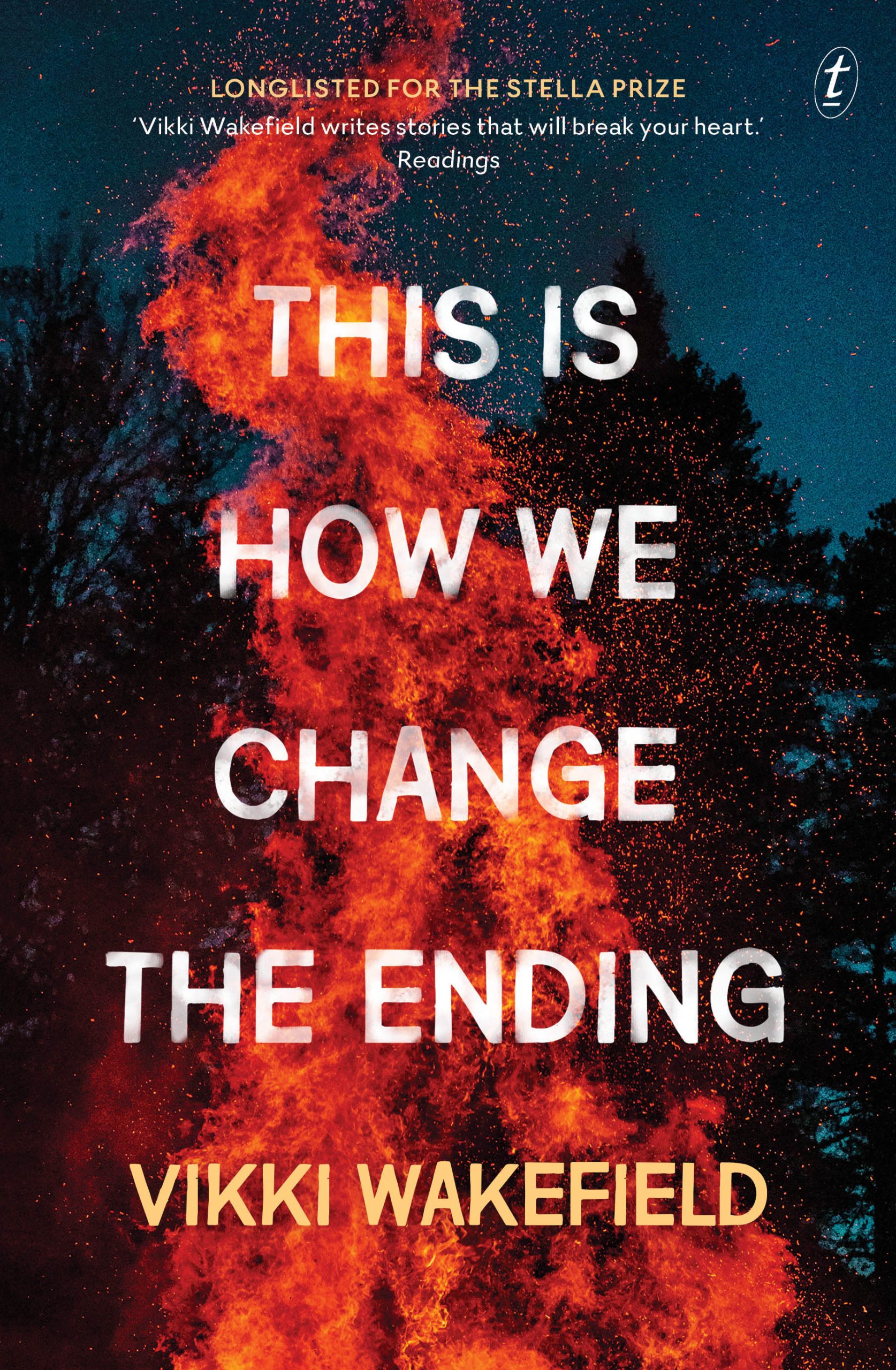 This Is How We Change The Ending
by Vikki Wakefield
reviewed by Margaret McKay-Lowndes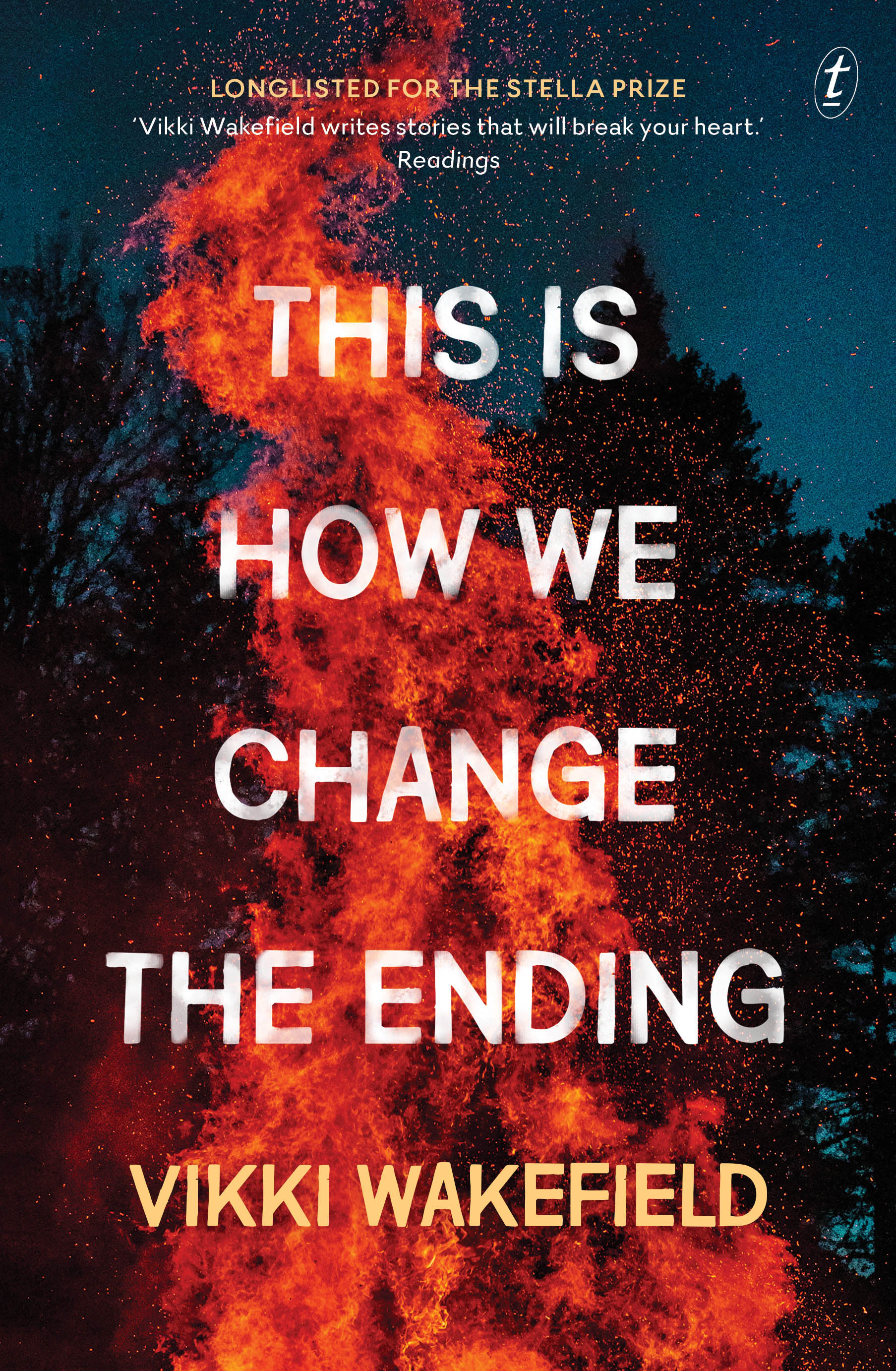 This fifth novel from award-winning South Australian novelist Vikki Wakefield tells the story of anti-hero Nate McKee, a kid from the wrong side of the tracks,  as he journeys towards self-enlightenment and tries to escape from the seedy underbelly of his everyday life.
Nate is 16, the son of Dec, a tough 'man's man' in the worst sense of the phrase. Nate lives with Dec and his second wife Nance and their twins Jake and Otis. Otis is disabled with challenging behaviour. Dec is growing drugs in one bedroom of their small run-down home, forcing Nate to share with the four-year-old twins. Nearby is Nate's friend Merrick, and the two regularly visit the local youth centre ('Youth') for some respite from their challenging existence.
Also providing an escape, are Nate's notebooks, where he writes alternate versions of his reality. At school, Nate has a unique bond with his English teacher, Mr Reid, who is on a journey of his own, aiming to inspire his down-and-out students to climb out of their miserable situations and aim to achieve more in life. Mr Reid recognises Nate's writing talent and quirky sense of humour. 
Complexity is the strength of this novel. Wakefield deals with some hefty themes. How do we change our destiny? Is it possible for the downtrodden to lift themselves up? How? Or are individuals sentenced to the lives they are born into? We see these themes confront many of the characters.
Complex characters are also signature Wakefield. The wonderful Merrick, witty, daring and very clever; Nance, who loves Dec but also fears him. The workers at Youth, who bravely put themselves at risk to care for the kids who use the centre and Mr Reid, who has given up a comfortable position at a private school to try to inspire the less fortunate – will he succeed? Not to mention Nate himself, who is loyal to Nance, but also wants to know what his own mother might be able to offer him. He is torn when confronted with the opportunity to leave home – what will he decide? 
The plot builds in intensity as Merrick's plight becomes increasingly risky and Nate needs to make a difficult decision speedily. Wakefield skillfully controls the suspense for a nail-biting finish. Can Nate "change the ending?" 
Recommended for young adults +
Shortlisted, Ethel Turner Prize for Young People's Literature, NSW Premier's Literary Awards, 2020
Shortlisted, Writing for Young Adults, Victorian Premier's Literary Awards, 2020
Shortlisted, Best Designed Young Adult Cover, Australian Book Design Awards, 2020
Shortlisted, Book of the Year: Older Readers, Children's Book Council Awards, 2020
Longlisted, The Stella Prize, 2020
Longlisted, Booktopia Favourite Australian Book, 2020
Longlisted, Young Adult, Indie Book Awards, 2020
Longlisted, Book of the Year for Older Children, Australian Book Industry Awards, 2020
Text Publishing 2019 Paperback $14.99 320 pages Age 14+ ISBN 9781922268136