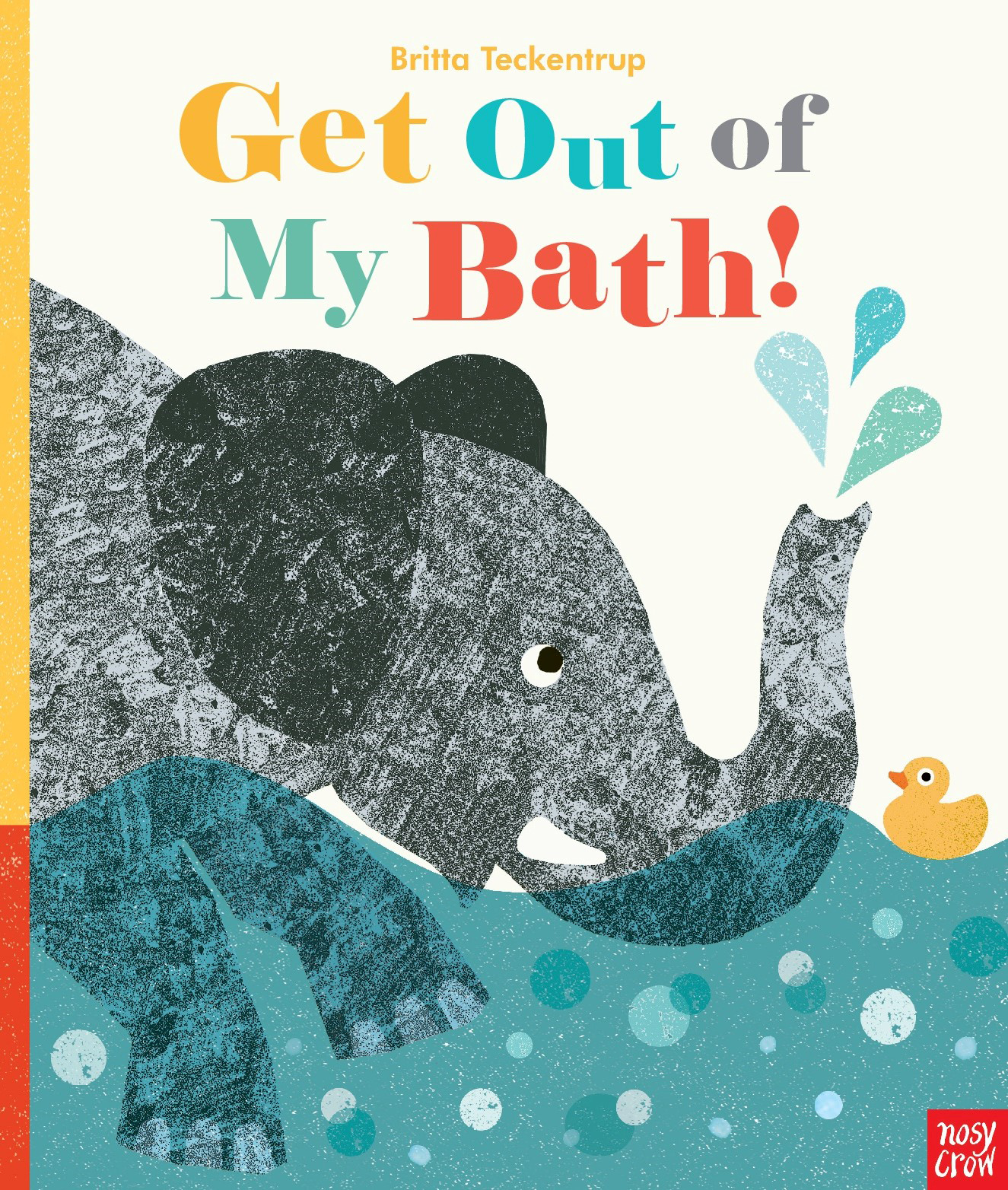 Get Out of my Bath
by Britta Teckentrup
reviewed by Mia Macrossan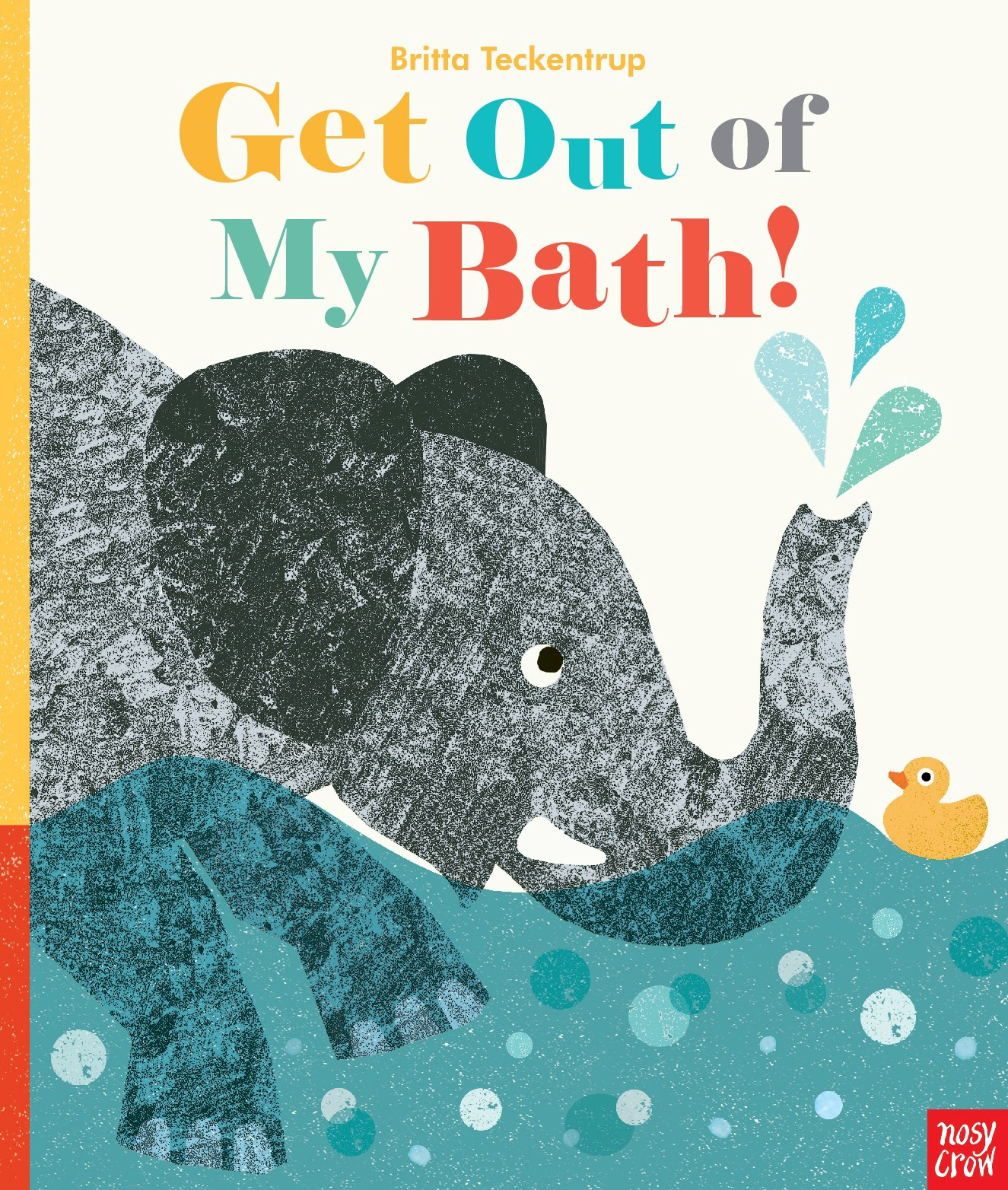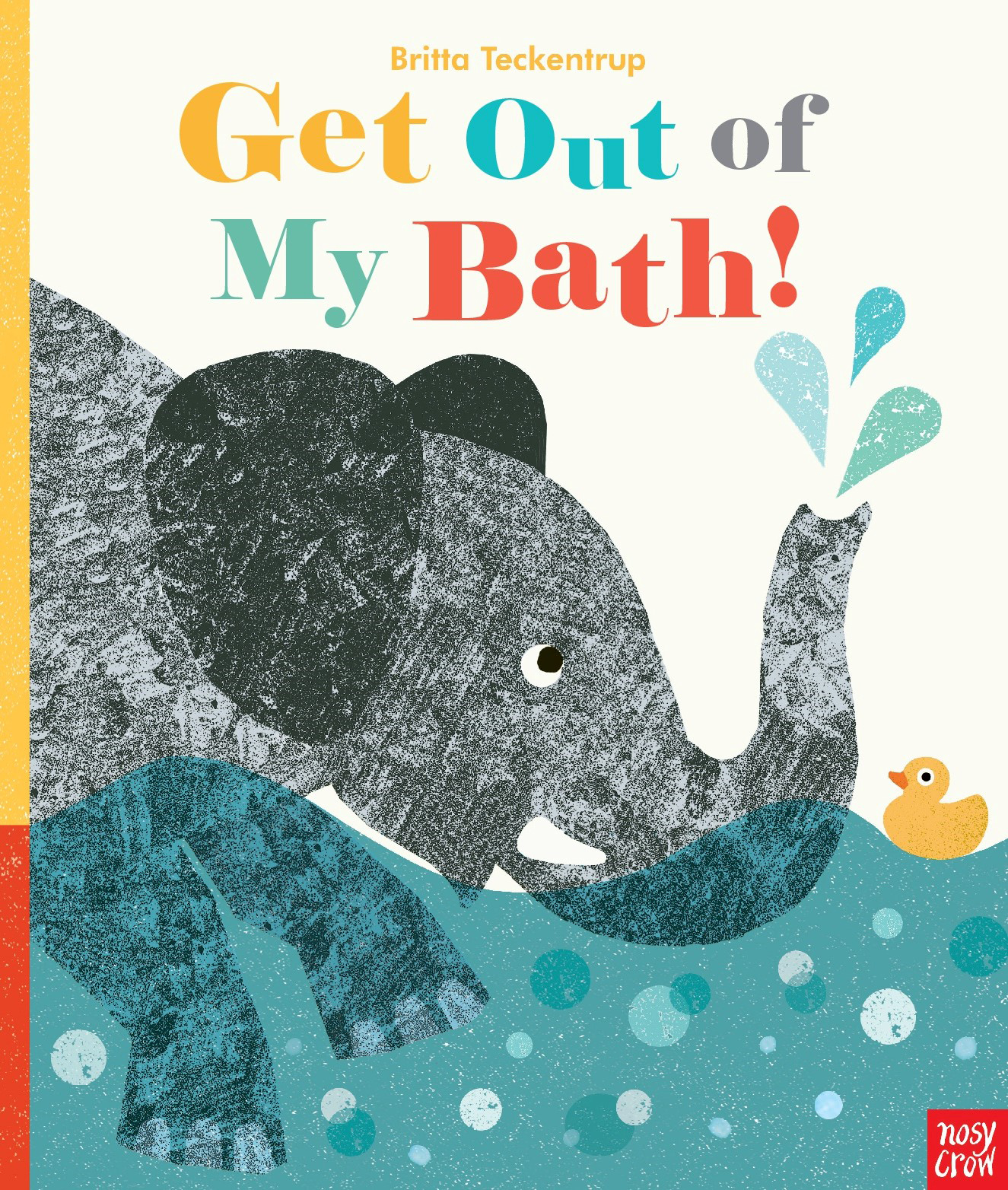 Britta Teckentrup is a German born British author and illustrator of over 100 books.
This interactive board book is about Ellie the elephant  who loves to make waves in her bath. The reader is invited to gently shake the book from side to side to see what happens to the water when you turn the page.
When you turn the book to the right the water seems to have moved. But a crocodile has also hopped in and taken Ellie's rubber duck. So we all have to shout 'Get out crocodile!' as hard as we can. More mayhem follows when a flamingo and then a tiger jumps in with a great big splash. So Ellie the Elephant  takes action so as to have the bath to herself.
It is all tremendous fun because it needs  active participation in the reading. Plus getting acquainted with the essential concepts of left and right (I know some adults who haven't quite mastered those) and the bright lively illustrations all create a very appealing package.
Nosy Crow 2019 Board Book $12.99 24 pages ISBN 9781788003063