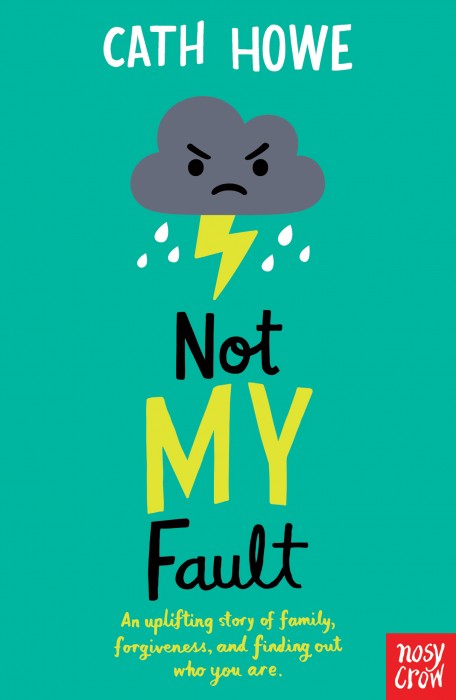 Not My Fault
by Cath Howe
reviewed by Sarah Custance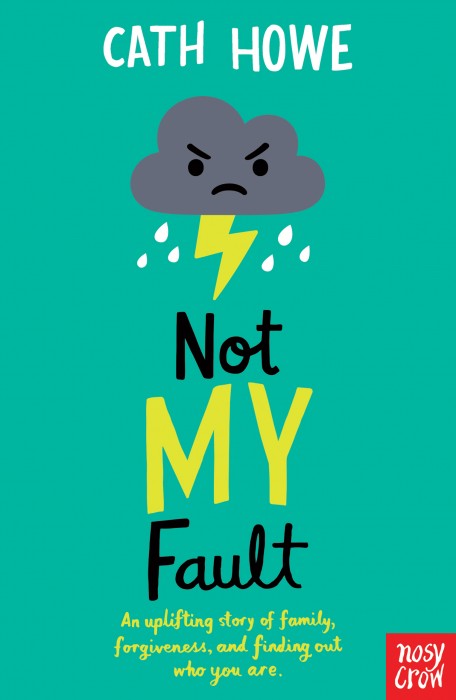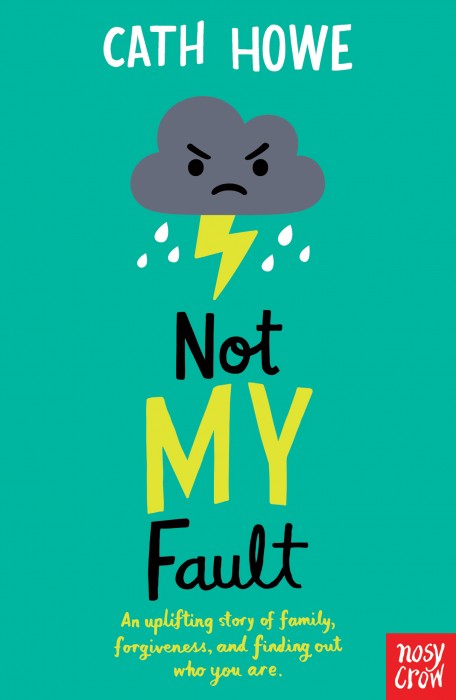 Cath Howe is a London based teacher and writer. Her first novel 'Ella on the Outside' was nominated for the Carnegie Medal. 'Not My Fault' is Howe's second novel, it is a standalone book about two sisters finding their way back together after a life-changing incident.
Maya and Rose are sisters who no longer talk to each other. Maya can never forgive Rose for causing an accident that has changed her way of life and now runs wild, causing trouble for everyone, especially her sister. Rose is so consumed by guilt and the task of 'watching over Maya' that she refuses to tell anyone about the horrible things that her sister is doing to her. Matters are challenged on a week-long school trip that  has both girls wondering about what friendship, family, and the 'right things' truly are.
'Not My Fault' is a heavy read. Each chapter is told from one of the sisters POV and while Howe has successfully managed to make these character changes, you are so drawn into each sister's side that it does get very draining. From Maya's character  you  feel  intense hatred at everyone and the world, then you switch to Rose's character and experience feelings of absolute helplessness and belittlement.
Although the book doesn't deal with traditionally heavy topics such as death, poverty, persecution, etc. It is still not a read for the extremely sensitive. Some of the stunts that Maya pull are quite intense and would make an interesting discussion for parents and children about 'right', 'wrong', and 'does the feeling justify the act'?
If you like this book I would strongly recommend any books by Cathy Cassidy who is also a British author and does deal with some strong topics in her books as well.
Nosy Crow 2019 Paperback $19.95 Age 8 – 12 272 pages ISBN 9781788002868