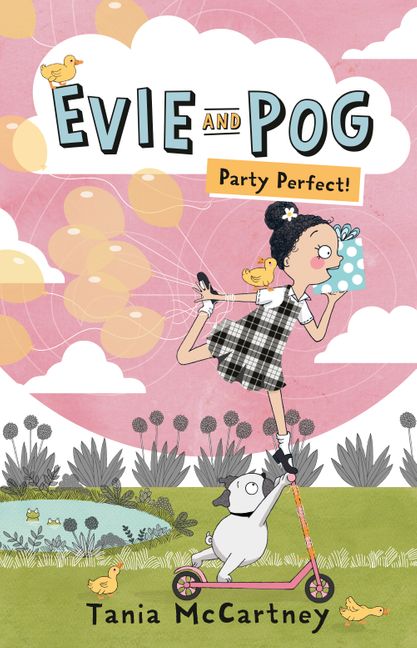 Evie and Pog: Party Perfect!
by Tania McCartney
reviewed by Sarah Custance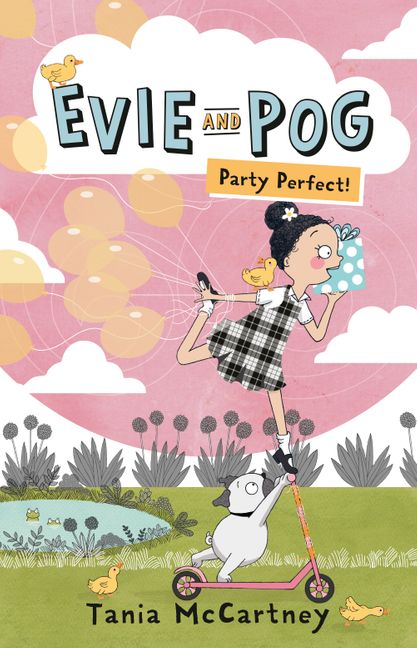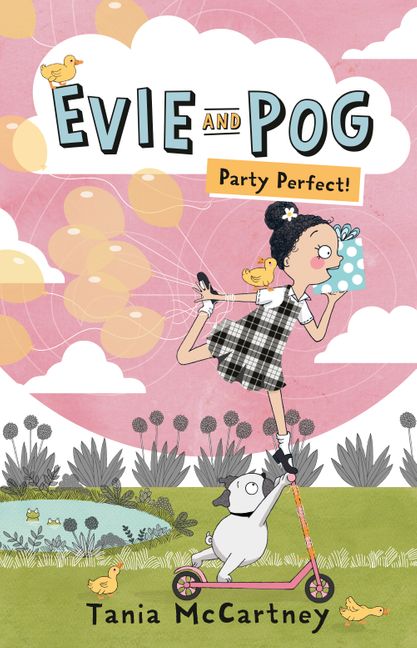 Tania McCartney is a children's book writer, illustrator, and editor. She is the founder of 'Kids' Book Review' and the 'Happy Book' podcast. Tina has written and/or illustrated dozens of picture books and children's information books as well as having written a few books for adult audiences.
The 'Evie and Pog' books seem to be her first dive into early reader books. 'Party Perfect' is the third instalment of the 'Evie and Pog' series, with the first two being 'Take Off!' and 'Puppy Playtime'.
Six-year-old Evie and her best friend Pog , a two-year-old pug dog, live in a giant treehouse in the  backyard of Evie's grandmother. Evie likes to bake, read, and roll around on the daisy grass in the yard while Pog enjoys drinking tea, cooking, reading the newspaper, and fixing things.
Together with their friends and family Evie and Pog embark on three different adventures. They have a costume debacle (where glitter comes to the rescue), kitten trouble, and mix-up surprises. Nothing is too much for the fun-loving duo though.
This is a quick, quirky, fun little book for beginner readers or as a bedtime book. It is for very early readers with large font and an abundance of illustrations. With a young girl and her grumpy dog living in an amazing treehouse with a slide as the only exit and a grandmother who says almost nothing other than wacky catchphrases, this book will delight the youngest of readers.
Parents may find that it does get a bit tedious to read and the unlikelihood of all given scenarios will not be lost on them but even the harshest of critics must admit that secretly we'd all like to live in Evie and Pog's amazing treehouse with its many book nooks and slide.
On the reading ladder this book is the direct step above a picture book and aimed at readers of that level. The next wrung would be books such as the small Zac Power's, Rainbow Magic, and Hey Jack! Book series.
Harper Collins 2020 Paperback $12.99 144 pages Age 6+ ISBN 9781460757956