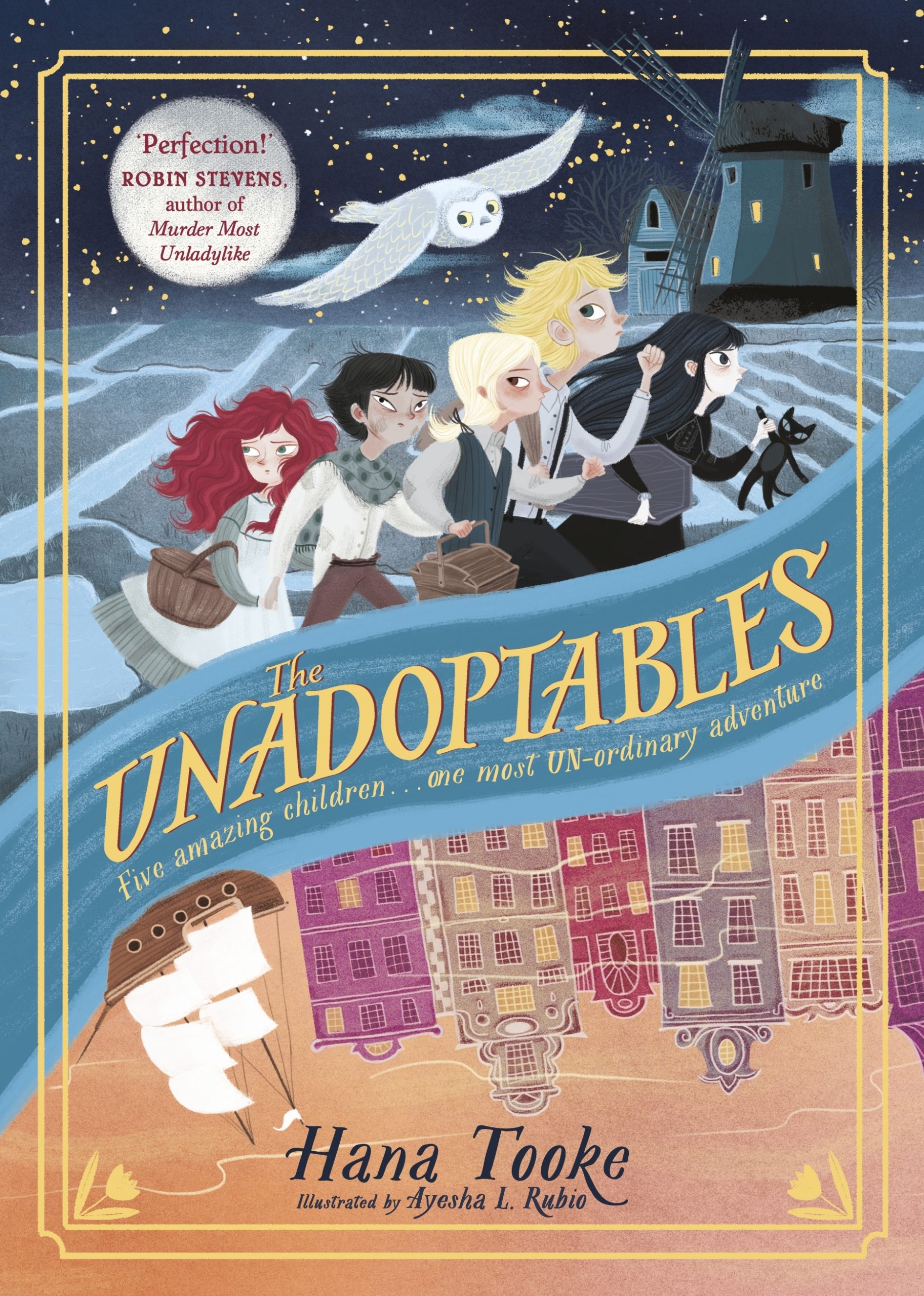 The Unadoptables
by Hana Tooke
illustrated by Ayesha L Rubio
reviewed by Mia Macrossan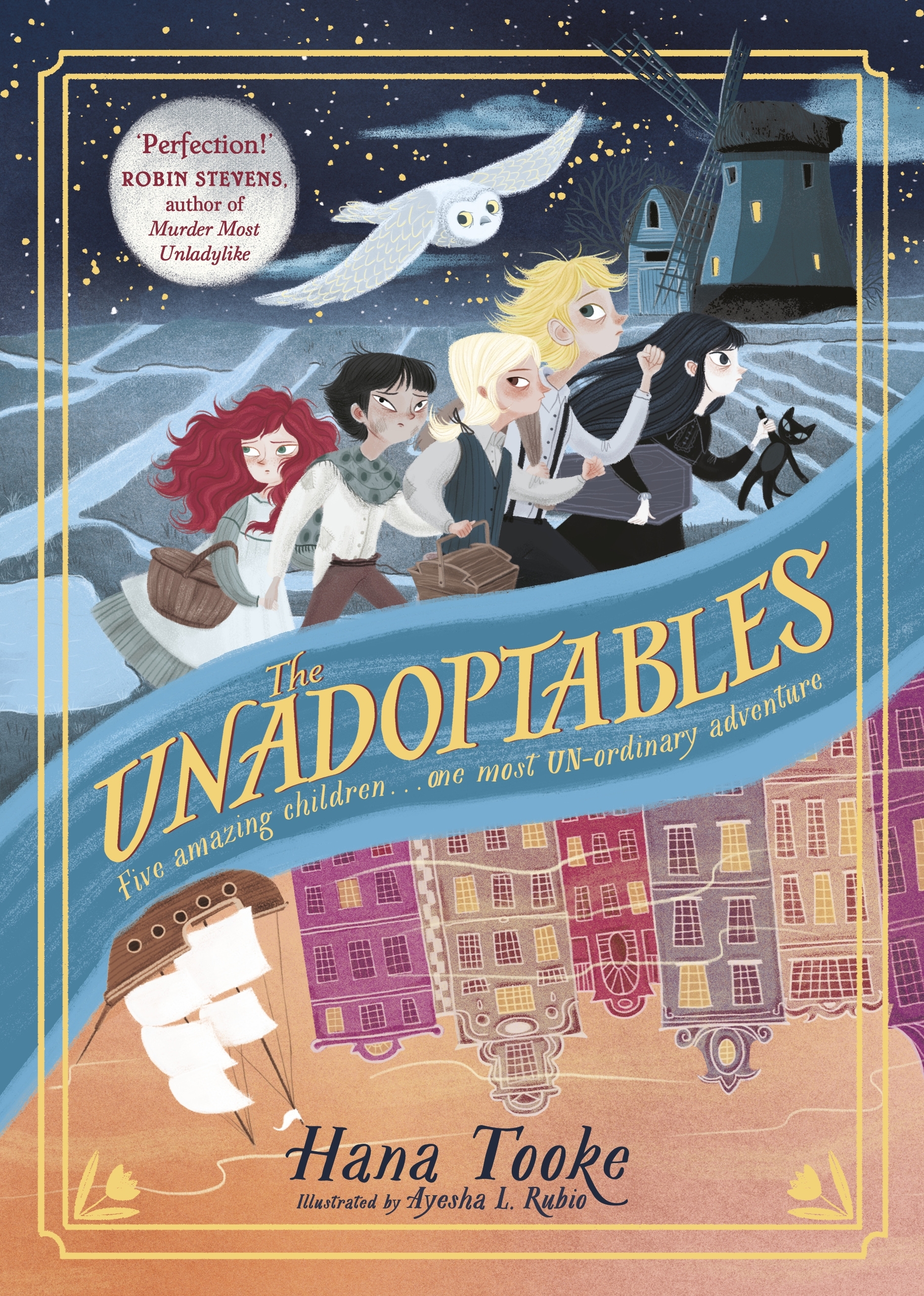 This runaway adventure story  touches the heart while stretching the imagination in many extraordinary ways. Five babies are left at the Little Tulip Orphanage in Amsterdam in 1880, one in a tin toolbox, one in a coal bucket, one in a picnic hamper, one in a wheat sack and finally, one in a coffin-shaped basket. They are Lotta, Egg, Fenna, Sem and Milou, each special in their own different way.
By the time they are twelve all are deemed unadoptable by the heartless matron who runs the orphanage. She decides to contract them out to a very sinister person indeed. So the five make a daring escape across the frozen canals to follow a clue to the whereabouts of what could be Milou's father. Milou has always believed that her parents abandoned her by accident, and that they are out there looking for her.
The children find themselves in an abandoned windmill where they rest and recover and try to  build a new life for themselves.
This story is all about finding out what it means to have a family, be a family and who your real family is. It is full of quirky characters, unexpected consequences and daring escapades. These courageous children will capture your heart and linger in the mind long after you have put the book down. Hana Tooke is a Dutch writer and this translation keeps a few Dutch phrases and words which, combined with the Gothic historical setting give this story a delicious other worldly atmosphere.
Puffin  2020 Paperback $16.99 400 pages  ISBN: 9780241453612