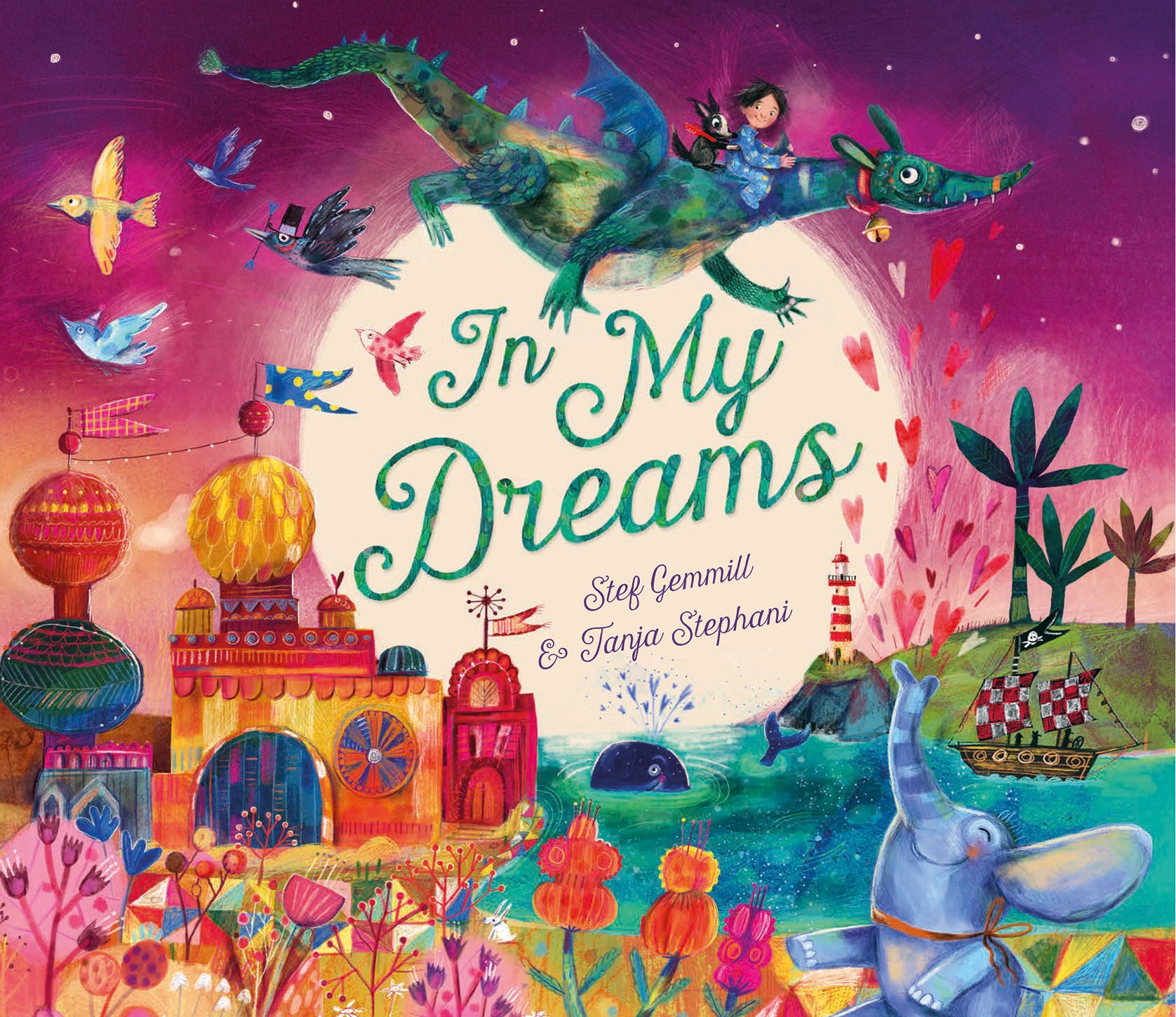 In My Dreams
by Stef Gemmill
illustrated by Tanja Stephani
reviewed by Sandy Driessens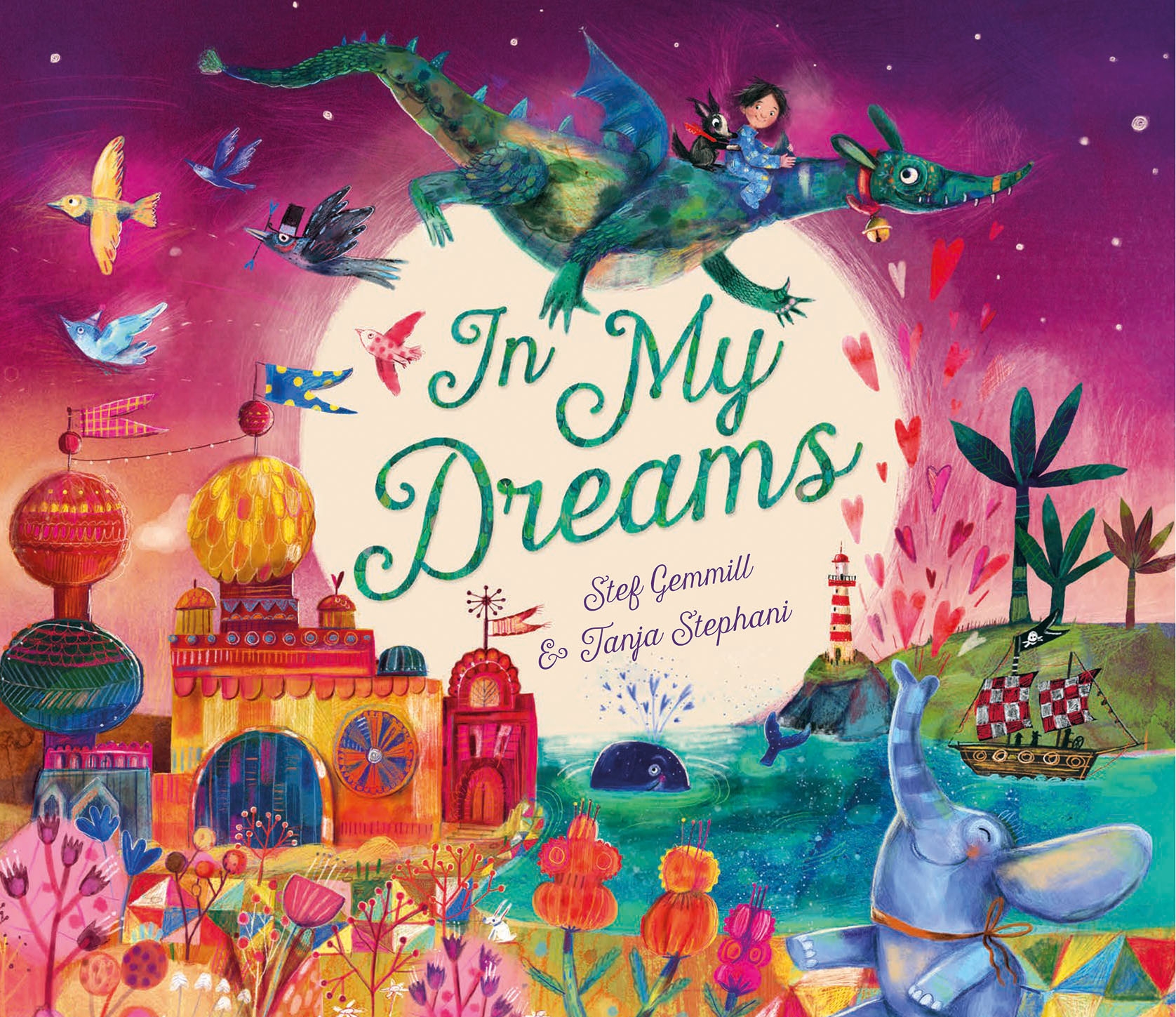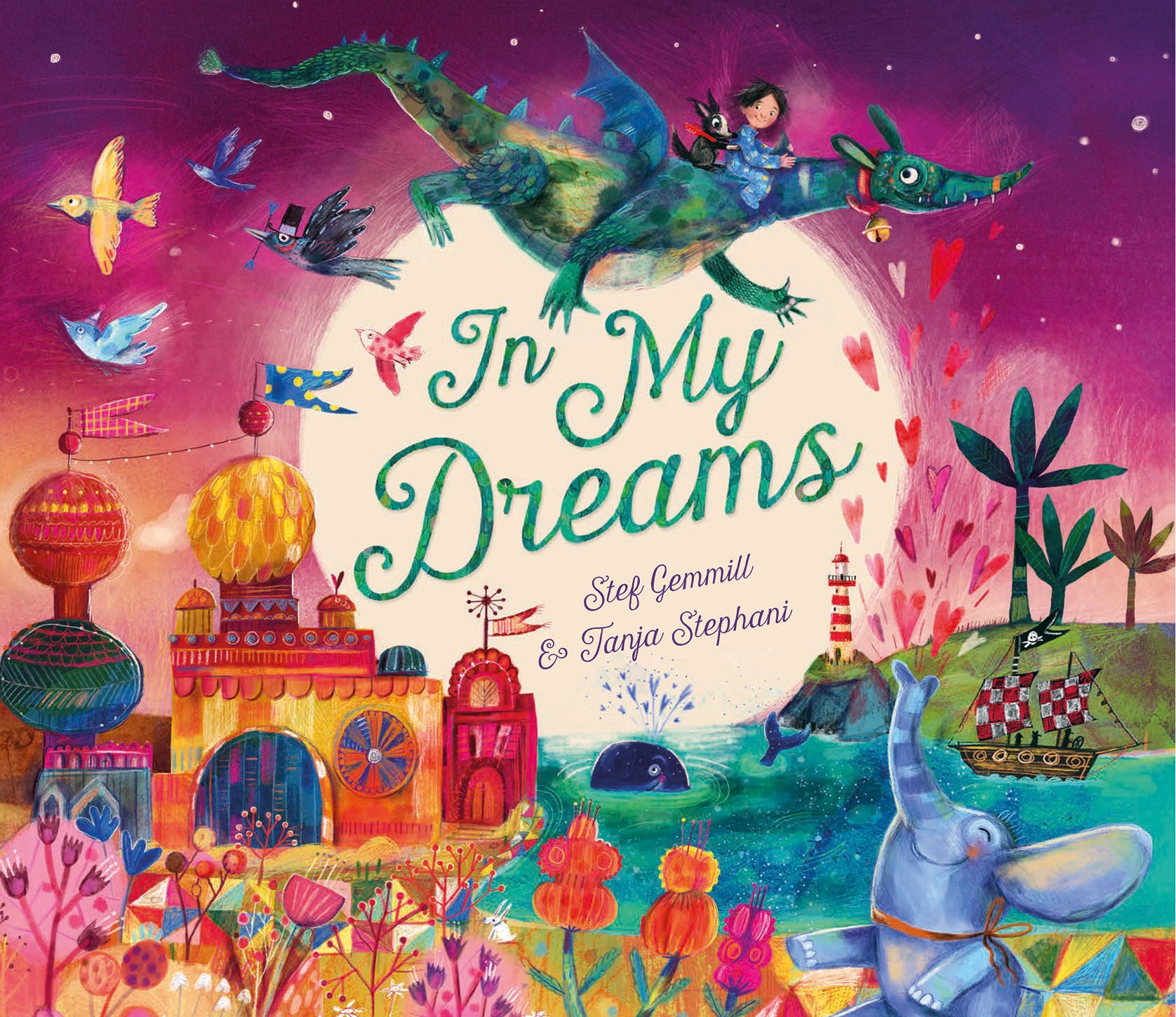 The colourful, fantastical cover for this book speaks of adventure … of dreams.
"When the world is quiet and I'm alone, I like to dream." This opening sentence, floating through the darkness of a small child's bedroom, prepares you for the coming story. However, the child is not alone.  Surrounded by toys, three little mice and a dog, the adventure begins. These characters become part of the dreams and the dog is always a comforting companion.
Steff Gemmell's written voice is considered, with pauses that make you search the illustrations for the images she has described. The font weaves in and out of the images, with size and placement varying to create the idea of imagination.
Tanja Stephani's illustrations, predominately double-page spreads, are colourful and imaginative. Consistent character design of the child, dog and toys makes them easily recognizable in different dream scenarios. Together, author and illustrator create a vision of being in a place where you can explore your imagination while feeling safe and loved …
"In the darkness, the night shadows try to steal my sleep."
Toward the end of the story are four pages, the first two, show the now familiar toys as almost threatening.  They then change into wispy shadows that are chased away.
"They have no power over me. I can blink my eyes and they're gone."
Perhaps created to assist children who fear the dark or have bad dreams, the toys return to being dreamy friends. As a bedtime storybook, read aloud, little ones between 4 and 7 will enjoy this fantasy and look forward to dreaming in their own imaginary world.
New Frontier Publishing 2020   Hardback Picture Book   ISBN 978-1-925594-92-8