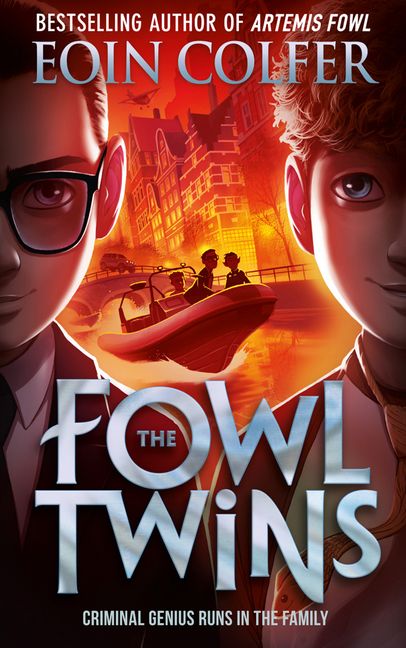 The Fowl Twins
by Eoin Colfer
reviewed by Sarah Custance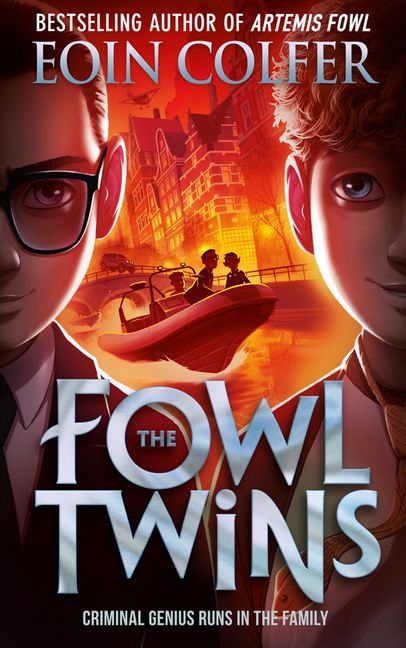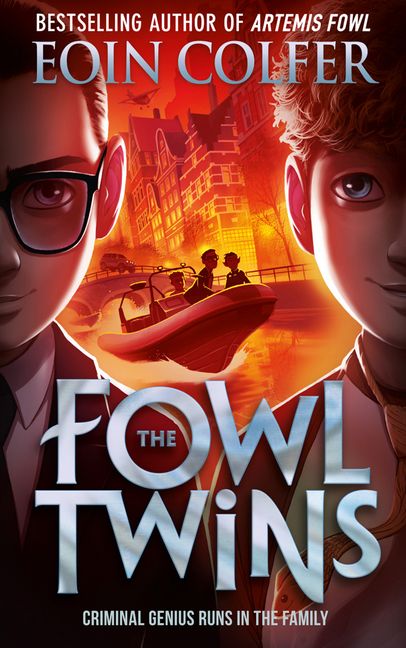 Eoin Colfer is the brilliant Irish author responsible for the world famous 'Artemis Fowl' novels, with the first book now being released as a movie. This next book is the start of a new series of novels, still staying within the Fowl family but this time focusing on Artemis' two younger twin brothers and their various misadventures.
With Artemis now 2 years into a 5-year mission to Mars his 11 year old twin brothers are trying to keep up with the immense Fowl legacy. Myles Fowl is much like his older brother, more comfortable in a suit and tie, fluent in the art of giving long winded lectures, operating on a high level of a genius mastermind and wondering which part of the new legacy he will take…. Hero, Criminal or a little of both?
His twin brother Beckett however is most comfortable wearing nothing at all but his embalmed goldfish necktie, has a tendency to loudly and annoyingly attempt communication with animals, and finds it much easier to DO things rather than think about them.
When the two boys find themselves thrust into an unusual series of events such as: kidnapped by a knife-wielding nun, hunted down by a 150 year old duke, accidentally harbour/kidnap a miniature Troll, and end up partnering with a Special Forces Fairy with no magical abilities, their bond as brothers will be tested and they will find that great duty comes with being a Fowl.
If you have read and loved the original 'Artemis Fowl' books, then 'The Fowl Twins' is an absolute must read with some great little Easter eggs referring back to Artemis. This is not a prerequisite though as you can thoroughly enjoy this book with no pre-existing knowledge of the original series. Although the book is incredibly enjoyable I would not label this book an 'easy' read as the narrative weaves between characters and timelines and I even found myself looking up a few words in Myles' various scientific speeches.
If you want an action-packed adventure/spy novel that is full of twists, hilariously amazing and impossible gadgets, and a pinch of fantasy then this is the book for you. I would highly recommend this book and its related series to fans who have recently discovered or just outgrown 'A Series of Unfortunate Events' by Lemony Snicket.
HarperCollins 2019 Paperback $17.50 432 pages Age 10+ ISBN: 9780008324810