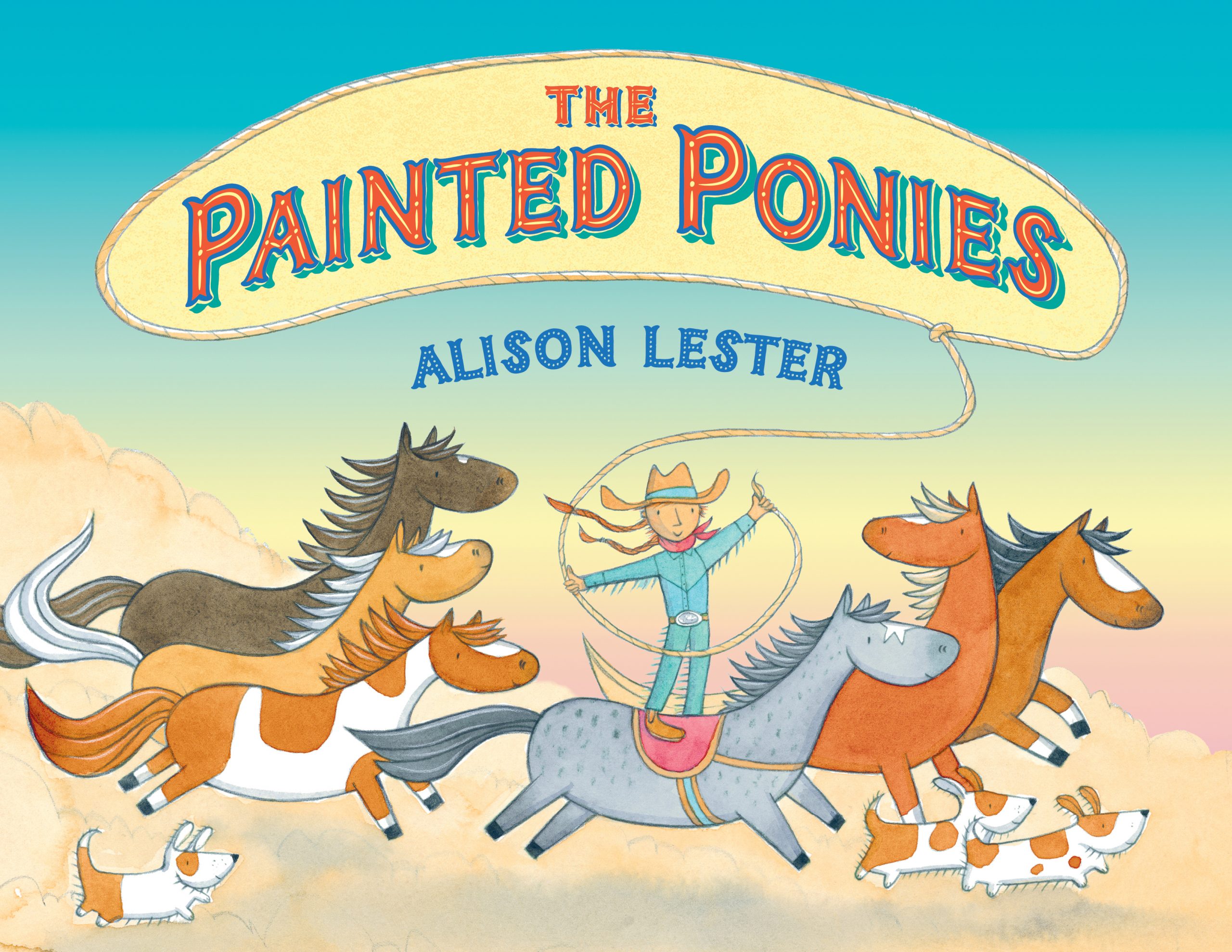 The Painted Ponies
by Alison Lester
reviewed by Mia Macrossan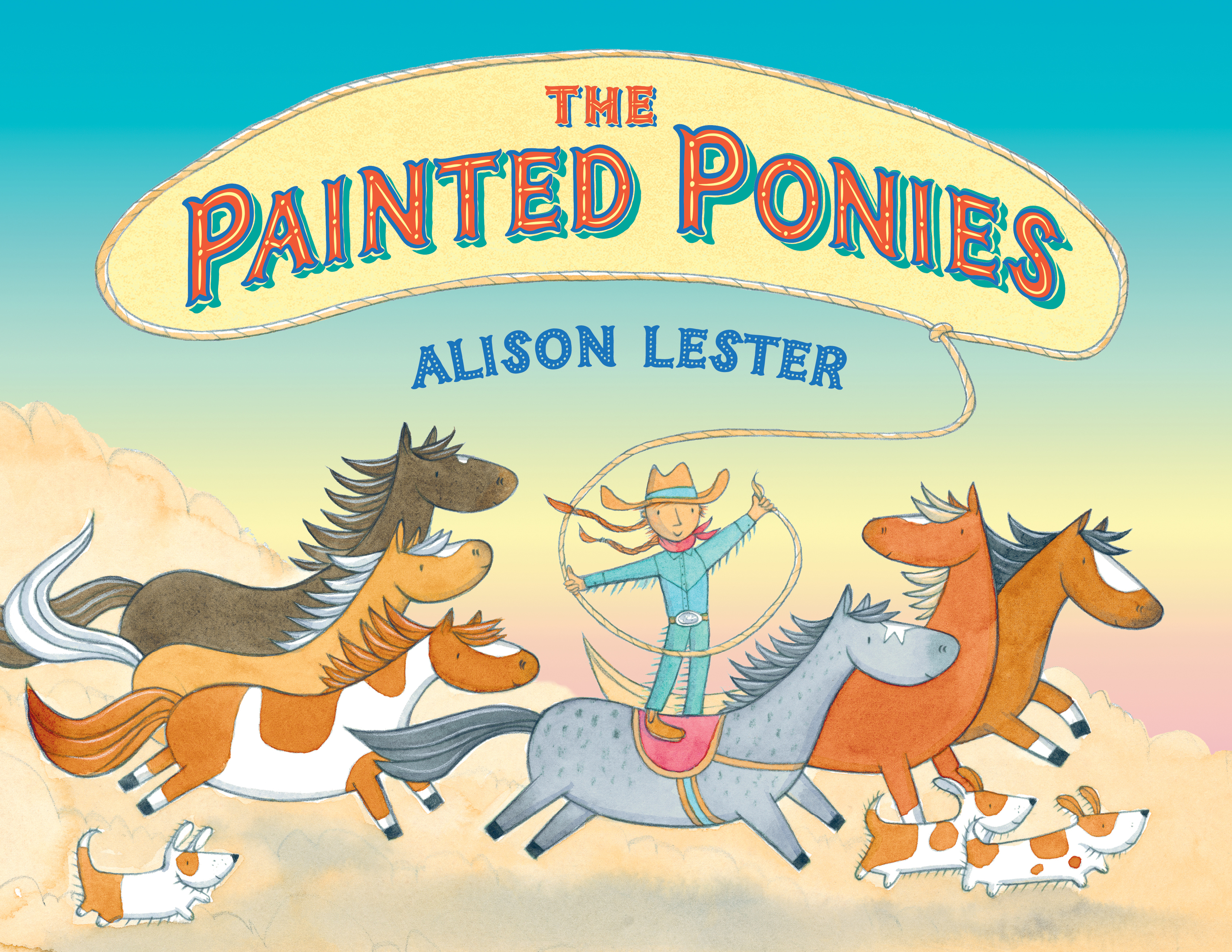 A new book by Alison Lester is always cause for celebration. The Painted Ponies doesn't disappoint. It's starts with Matilda who loves to stay at her Grandma Lucky's house with the pony called Luna, the ginger cat, Big Dog and the painted ponies.
The Painted Ponies are models kept in a carved wagon. There is a gold palomino, a chestnut, a bay, a pinto, a brown and a dapple grey which has a star on her forehead.
Grandma reveals that she and her family used to have a travelling show. Grandma used to twirl her lasso and be called Lucky Starr. One summer they see six wild ponies playing in the grass and Grandma's parents talk about how wonderful it would be to have them in their show. In winter they go back and find the ponies huddling in the cold.
They become a huge success in the travelling show but when summer comes around again Lucky realises that the ponies want to go home and so one night, she lets down the slip rails and the ponies thunder away to freedom once more. But one returns…
So this touching story is really more about Grandma when she was a girl. Reading this will encourage children to explore their own family history and maybe to recognize that grandparents also have interesting lives of their own.
Lester has filled the pages with lots of prancing ponies, dancing dogs, and other details all guaranteed to spark questions and all illustrated in her familiar delightful style. The Painted Ponies is another gem by Alison Lester to add to your collection.
Allen & Unwin Picture Book Hardback $24.99 Age 4 – 7 ISBN 9781741758894