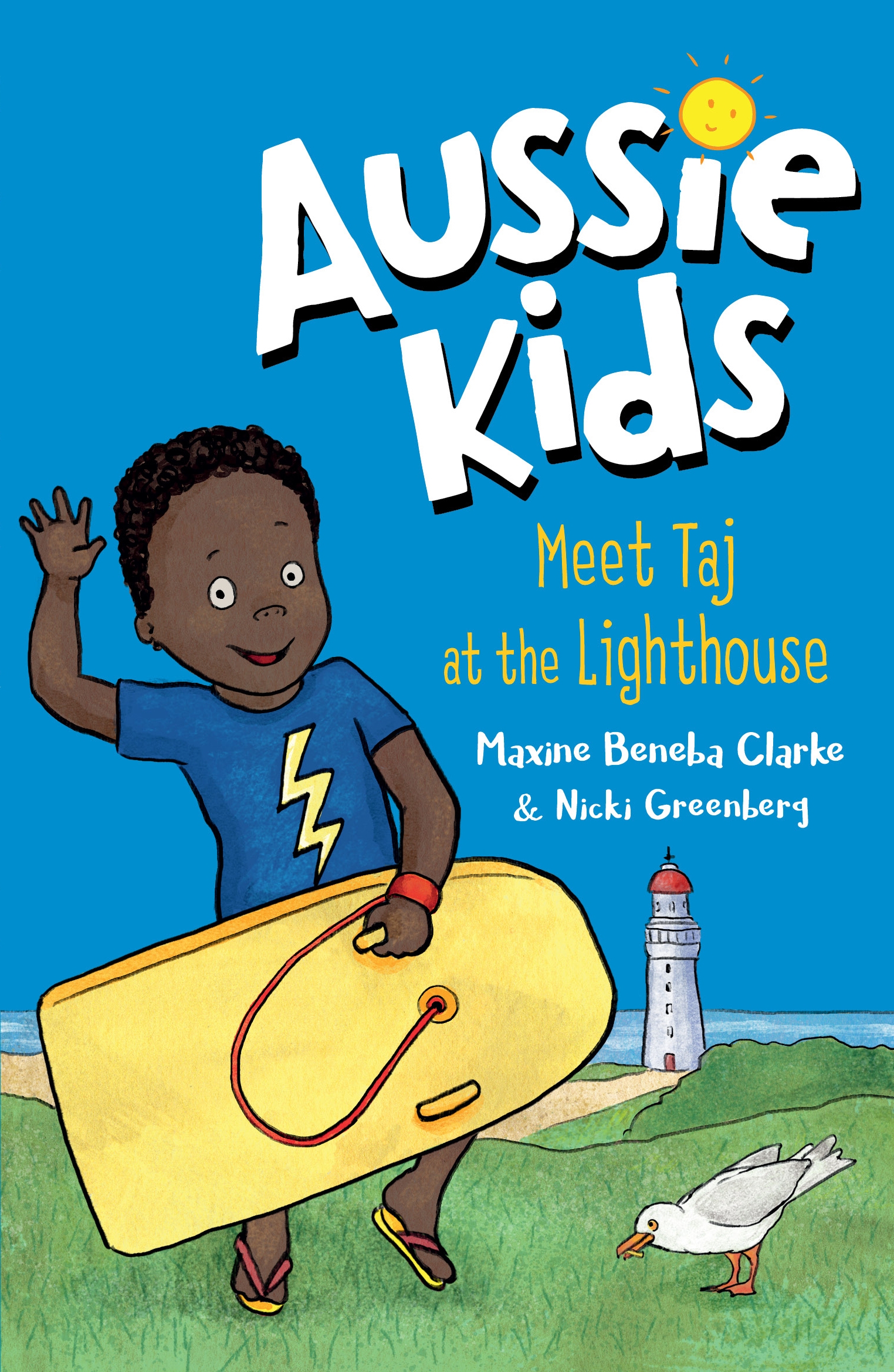 Aussie Kids: Meet Taj at the Lighthouse
by Maxine Beneba Clarke and Nicki Greenberg
reviewed by Sarah Custance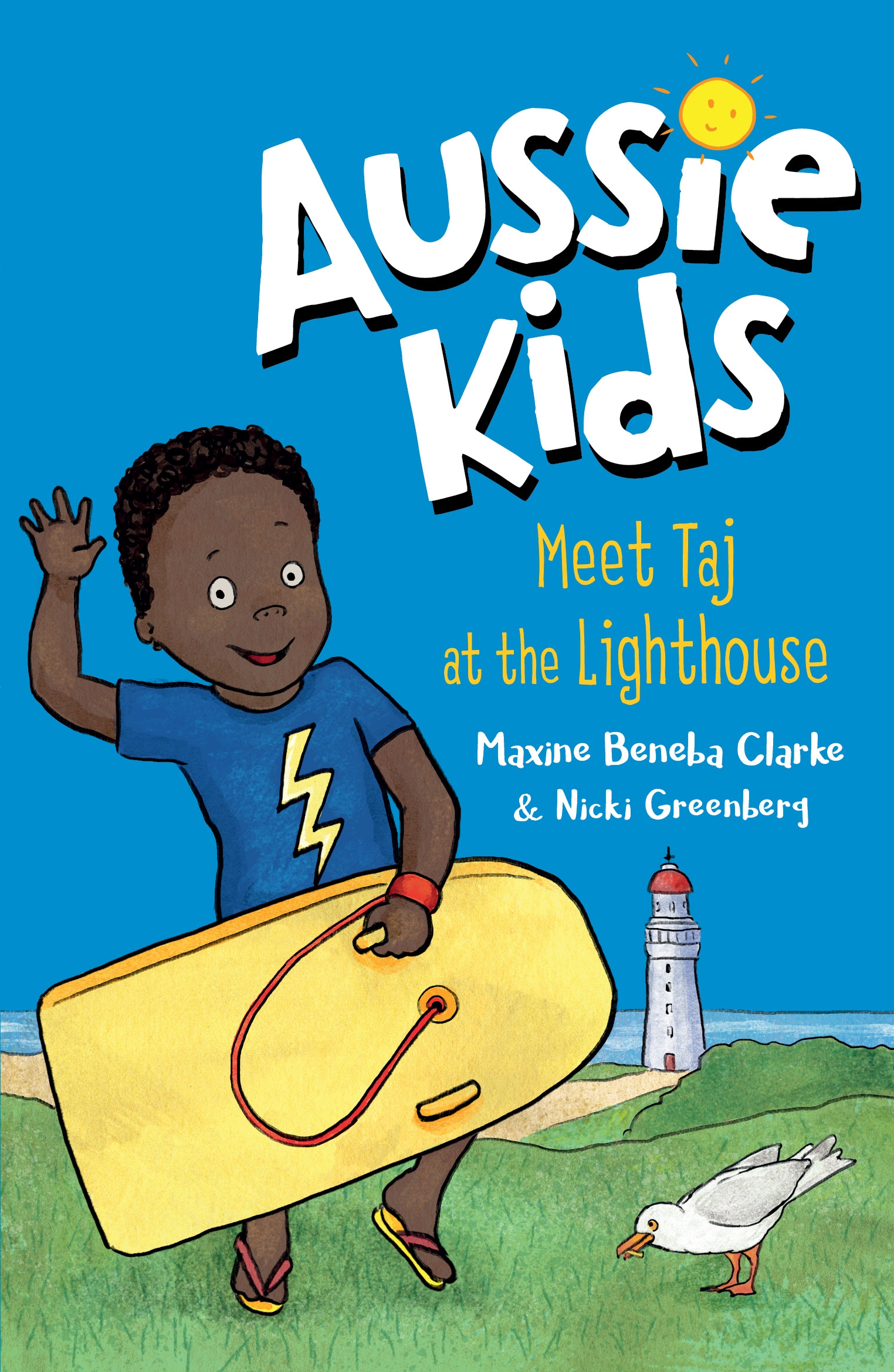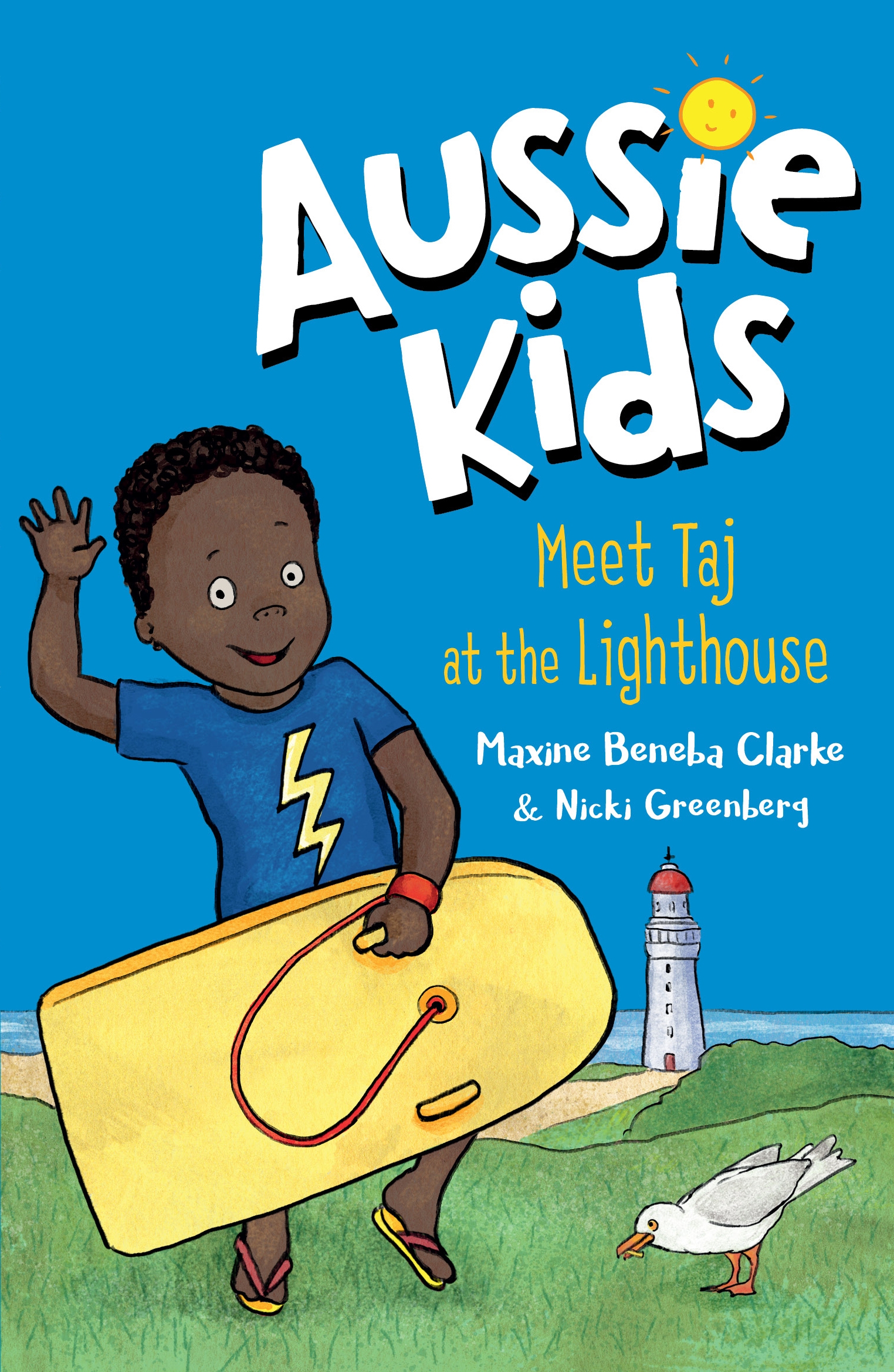 This is the newest instalment in the 'Aussie Kids' series written about Australian children by Australian authors. Some of the other titles include 'Meet Zoe and Zac at the Zoo', 'Meet Eve in the Outback', 'Meet Katie at the Beach', and many others.
This series serves to highlight the diverse places and people within Australia through fun and engaging short stories. 'Meet Taj at the Lighthouse' follows Taj 'Lightning' as he moves from his home country with his parents to Australia. It shows the difficulty that comes with moving countries such as learning a new language, having no one else that looks or sounds like you, parents having difficulties finding jobs and the general worries of not fitting in and having to make a new home.
Throughout the book Taj's mother keeps reminding him and his father to 'Believe' that things will work out, start to feel like home and that things will work out the way they should.
I loved this little book. It has such an appealing cover and sometimes it can be quite hard to find  early readers that display diverse characters. The large font is coupled wonderfully with the black, white and blue illustrations on each page.
For such a small book it tackles some large topics and the reader does find themselves empathising with Taj and his family which is a hard thing to pull of in only 48 pages. At the end there is a 2 page spread with illustrations of 'Fun Facts About Lighthouses' along with some information on both the author and illustrator.
This is an enjoyable little read to add to the 'Aussie Kids' series aimed at very early readers.
Puffin 2020 Celebrating 80 years https://www.facebook.com/PuffinBooks/