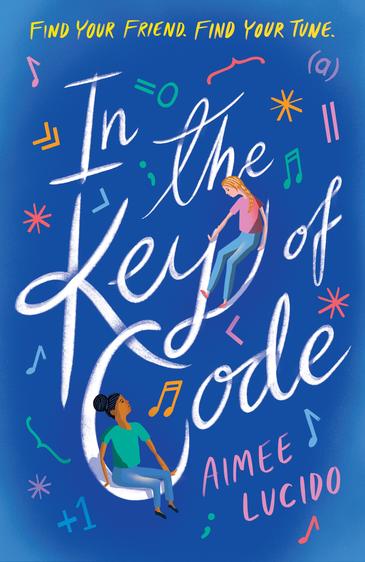 In the Key of Code
by Aimee Lucido
reviewed by Mia Macrossan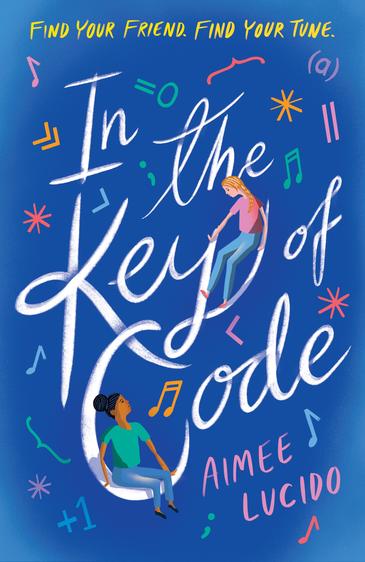 This debut novel combines computers, music and poetry into an original package for young middle grade readers.
Told in verse that often roams across the page, takes over, dominates or quivers in a corner, this story is about developing friendships in a new home and finding your own true voice.
Emmy has moved to San Francisco from Wisconsin because her pianist father is about to get his big break with a famous orchestra. Her mother, an opera singer, is starting a demanding day job to support them, so both parents are a bit preoccupied.
At school Emmy feels a total fish out of water or should I say, a note out of tune, as this novel is an extended musical metaphor written in verse and computer code. Even the title has a musical reference.
Emmy makes friends with Abigail when they both sign up for the computing elective. They are fortunate in having a charismatic teacher, Ms Delaney, who gets them both excited about the possibilities of her subject.
Matters develop from there. Abigail asks Emmy to keep their friendship a secret because computing is not cool with her friends but then Emmy gains enough confidence to confront Abigail. They are both working on their computer projects when Ms Delaney becomes sick. Will they be able to showcase their work to their parents and everyone who matters?
Lucido reveals in the Author's Note that she wanted to combine three subjects close to her heart: code, music and poetry. Her view is that they are not separate from one another but deeply intertwined. In the novel she presents music and computing as opposites initially but gradually Emmy and Abigail discover how they can work together to add meaning and satisfaction to their lives.
There is a lot of computer language in this book so having a glossary at the end is a good idea. Lucido also peppers the text with musical references throughout ranging from opera to rap and this, combined with the poetry can make for a dense and challenging read. But the writing is innovative and always engaging so there is never a problem with understanding. It is refreshing to read something so different and satisfying for young readers.
Reproduced with permission from Magpies