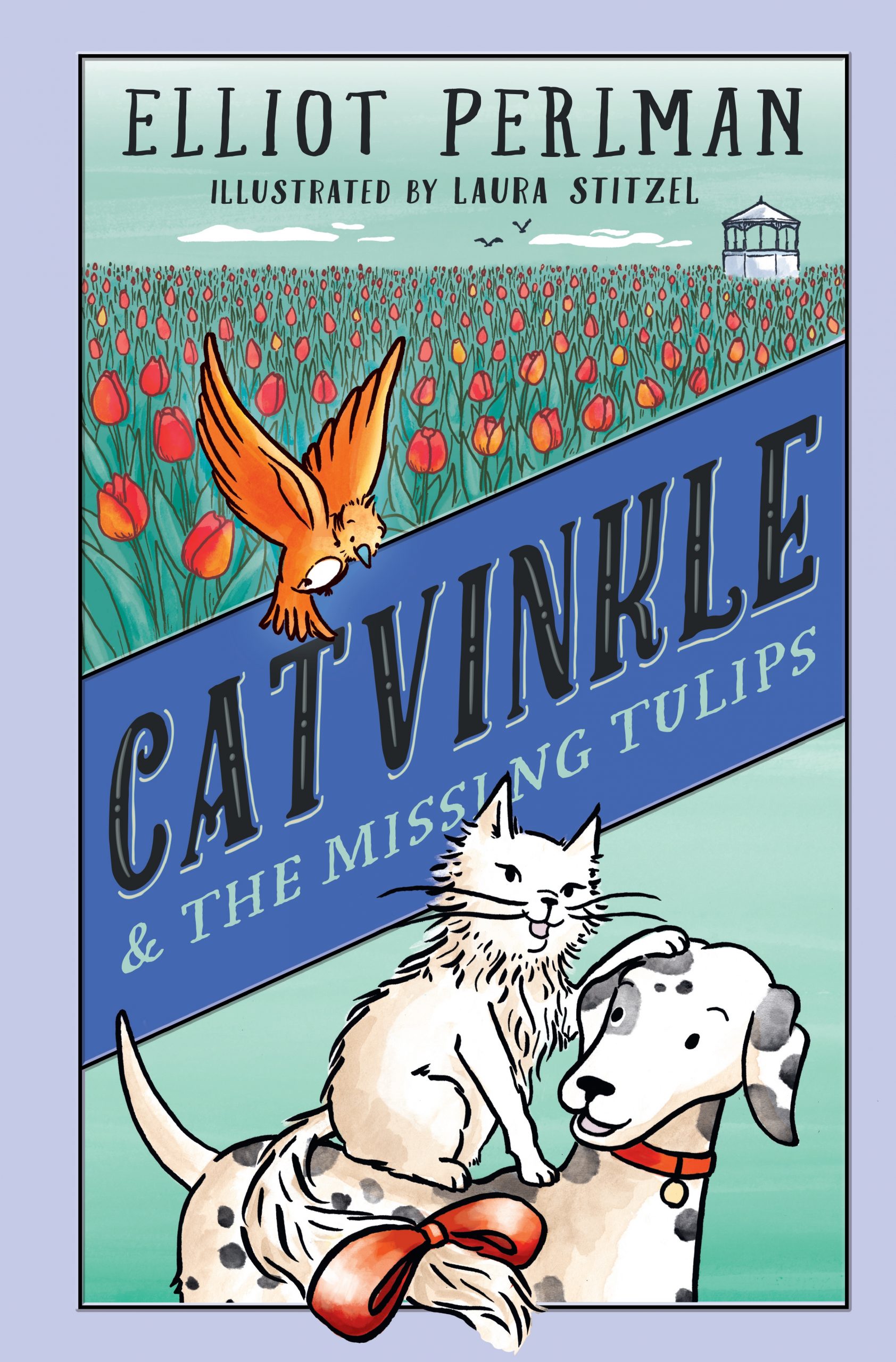 Catvinkle and the Missing Tulips
by Elliot Perlman
illustrated by Laura Stitzel
reviewed by Barbara Braxton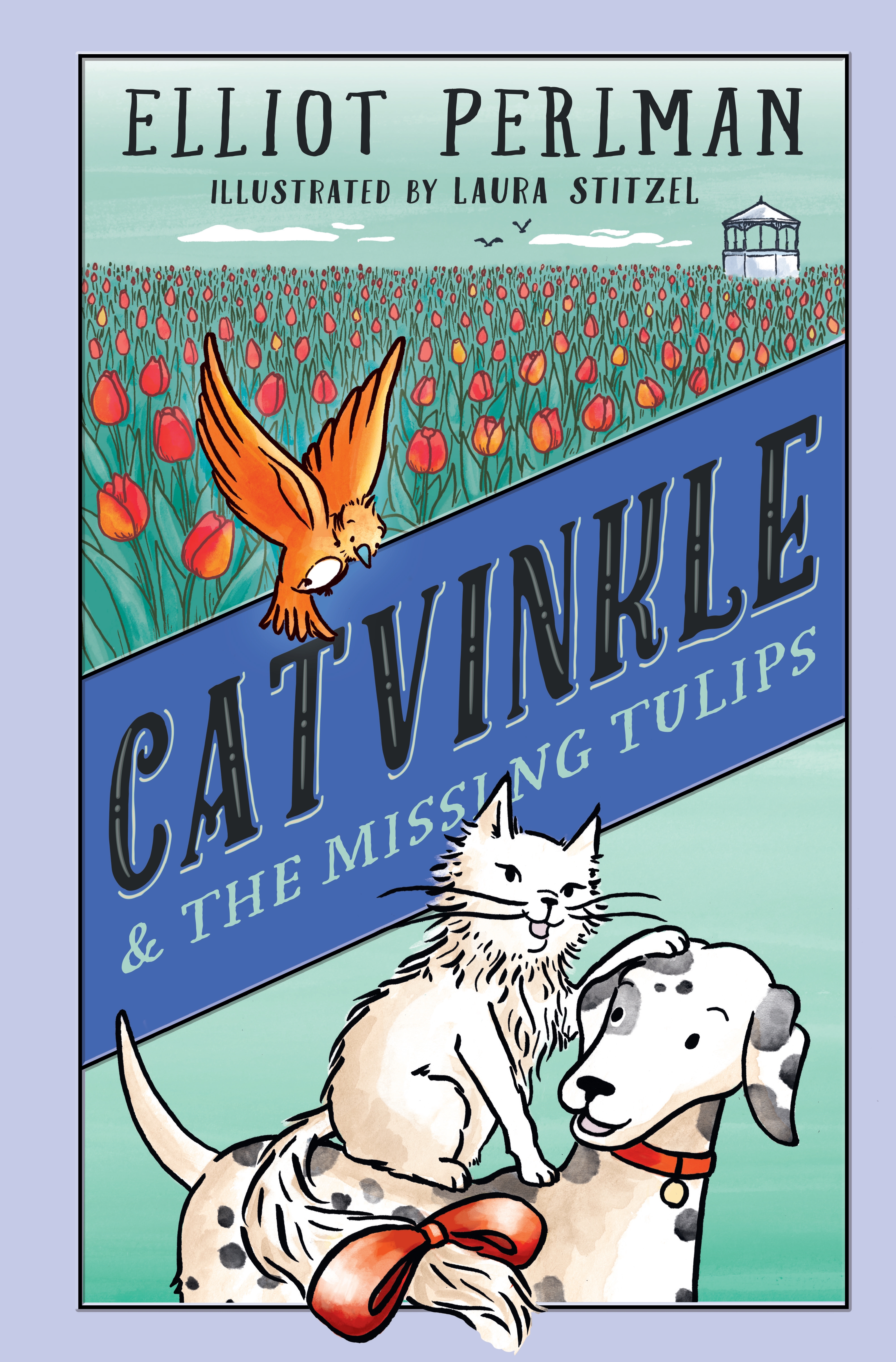 Catvinkle lives in Amsterdam, with her barber-owner Mr. Sabatini, and she likes to think that the world revolves around her, as cats generally do. From her basket near the fireplace in what she considers to be her room, she watches the legs and feet of the passers-by as they walk past her window, delighted when she sees someone with socks that don't match and occasionally swishing her tail that has a big red bow tied to it. All is well with her world.
Now best friends with Ula the stray Dalmatian this second adventure in this series  with its subtle message about inclusivity and acceptance is as delightful as the first, even to a non-cat person like me. This time Catvinkle and Ula find themselves defending two sheep accused of eating Amsterdam's tulips, and they're not sure what to believe. The sheep say they're innocent, but they do look very sheepish. But to win this case, Catvinkle will need the help of a wolfhound, a llama, two travelling koalas, a pair of Russian bears . . . and a very special bird.
As well as being an entertaining read for those who like something a bit different that is engaging, this also has an underlying theme of justice, fairness and those other qualities that are so important at this time to that age group that hasn't quite discovered shades of grey and compromise yet.
Even though Perlman has received many awards for his adult novels, he certainly knows how to spin a tale for children and these two together would make an excellent gift for newly independent readers who enjoy animal stories that are just good, clean fun.
Puffin, 2020