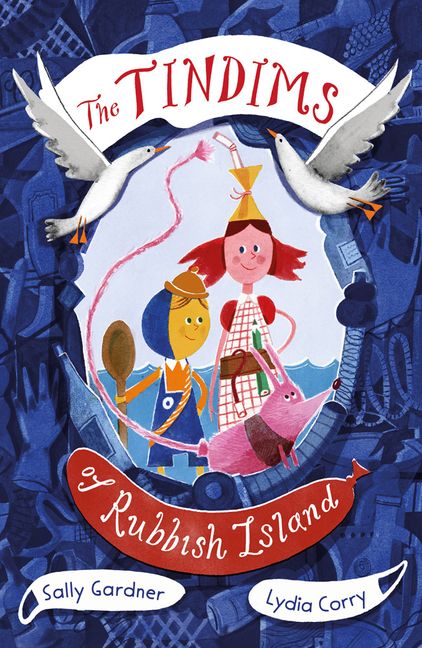 The Tindims of Rubbish Island
By Sally Gardner and Lydia Corry
Reviewed by Sarah Custance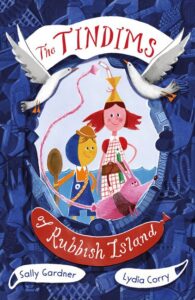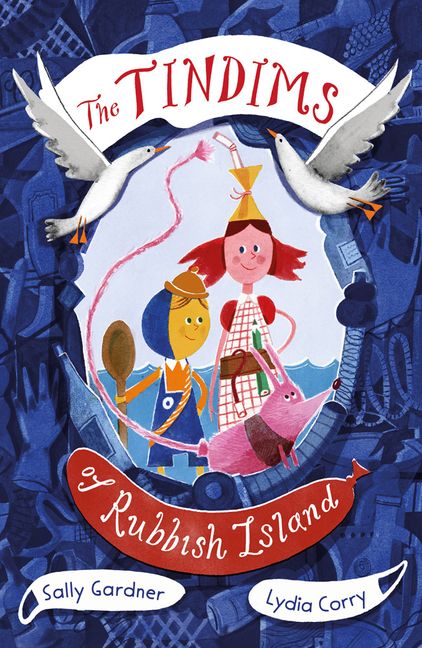 Sally Gardner is the award-winning author of many children's novels. Her work has been translated into over 22 languages and sold over 2 million copies worldwide. Her latest novel 'The Tindims of Rubbish Island' is the start of a new series aimed at early readers and has a strong focus on recycling and conservation.
In this first novel we meet young Skittle, her companion/pet Pinch, and her best friend Brew, along with some of the other inhabitants of Rubbish Island. The Tindims are very small in size and have a specialty in recycling, turning rubbish into treasure. The movable island that the Tindims live on is made entirely from rubbish with the main feature of the island being Bottle Mountain.
But soon Bottle Mountain gets too high for the navigators of the island to see over, and the island floats into cold waters that will ruin the annual Tindim celebration. Not to mention that more and more plastic bottles keep getting pulled out of the water, even the world's oldest and best recyclers don't know what to do about the problem.
Can Skittle, Pinch, and Brew think of a solution that will save the celebration and put their recycling skills to the test?
This is a very easy to read book. It has large font with pictures on every page, perfect for emerging independent readers. The story is simple and easy to follow though its pacing can be quite slow at times and rather predictable.
There is a relevant (if slightly overused) message on the importance of recycling that could open up to some home discussions as to how you at home can 'help the Tindims' by changing a few bad habits and talk about conservation and the environment.
I  highly recommend that if your young reader enjoyed this book and its message of recycling,  read  them the 'Borrowers' novels by Mary Norton. The Borrower series is  a much more involved and detailed  that would be hard for a very young/early reader to tackle on their own but its wit and its original imagined world of very small people making do would make a lovely bedtime story.
HarperCollinsPublishers Australia 2020