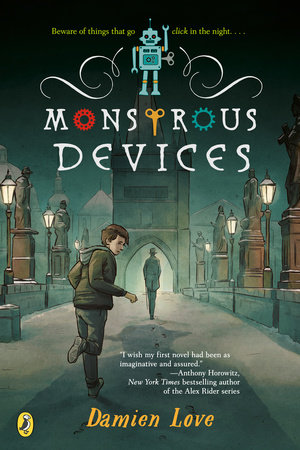 Monstrous Devices
By Damien Love
Reviewed by Mia Macrossan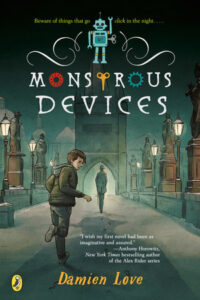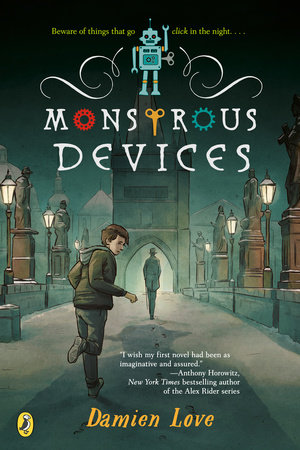 This is Damien's debut novel but it has been so successful that a sequel, The Shadow Arts, is on the way.
Written with ease and sparkling invention Monstrous Devices centres on the adventures of 12 year old Alex, who is given a mysterious robot by his grandfather to add to his collection.
This particular robot is different, small, and unassuming in appearance it nevertheless seems to have peculiar powers which become activated when Alex inadvertently spills some of his blood on it. This forms a connection which lead Alex and his grandfather on a spectacular adventure across Europe.
The robot is wanted by some truly scary people, full marks to Damien here for creating original villains that add genuine danger and excitement to the story. Alex's grandfather is obviously a lot more than what he seems. He is amazingly agile for a person of his advanced years for one thing, he is incurably optimistic, and also very brave.
Alex is embroiled willy-nilly in a helter skelter James Bondish chase which starts in London, goes to Paris, and ends in mysterious Prague. This is action packed thrills a minute reading with a wry sense of humour featuring a humble hero who grows up as he learns to trust himself and his friends. But first he has to find out who they are!
Sure to appeal to fans of Rick Riordan and Alexander Horowitz.
Penguin Random House 2019