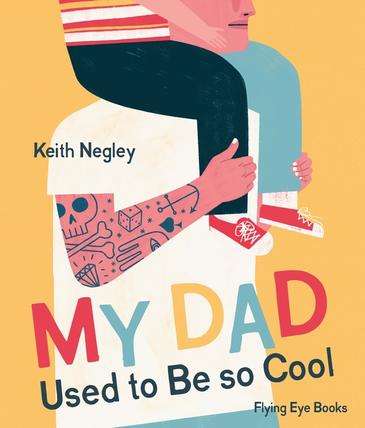 My Dad Used to be so Cool
By Keith Negley
Reviewed by Mia Macrossan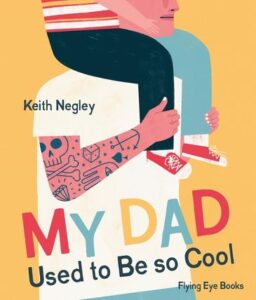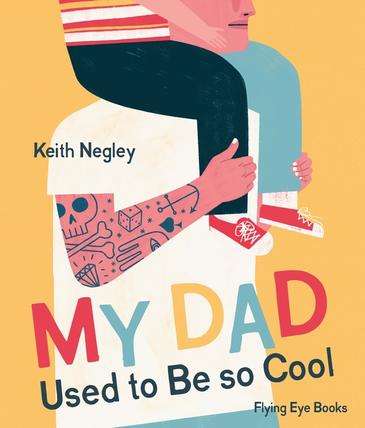 Keith Negley is a well-known illustrator who also writes and illustrates his own picture books for children which include Tough Guys (Have Feelings Too), Mary Wears What She Wants and this one.
This is a story about a single dad and his son told from the boy's point of view. The boy muses about why his dad, who used to be cool, (he was in a rock band and owned a motorbike), is now sorting the washing, vacuuming, tying his son's shoelaces, and driving them to a park. Something must have happened muses the boy not realising that he is what happened.
The book is a portrait of a dedicated father doing everything that is needed and only occasionally letting the inner rocker out. The magnificent double page spreads where the boy and dad spend time in the park is a masterpiece of understatement showing the two engaged in numerous joyful activities. This dad is not a bystander but an active parent playing with his son on every piece of equipment that park offers. I'm a bit exhausted just looking at it.
This book is remarkable in that it shows, in a way accessible to a young reader, what people give up if they want to be active parents. The dad in this book never says a word but his actions show his love and commitment to his son.
A thought-provoking book that lets children know that parents did have other lives before they appeared and that changes, even sacrifices have had to be made if you want to look after your child well.
Reproduced with permission from Magpies magazine