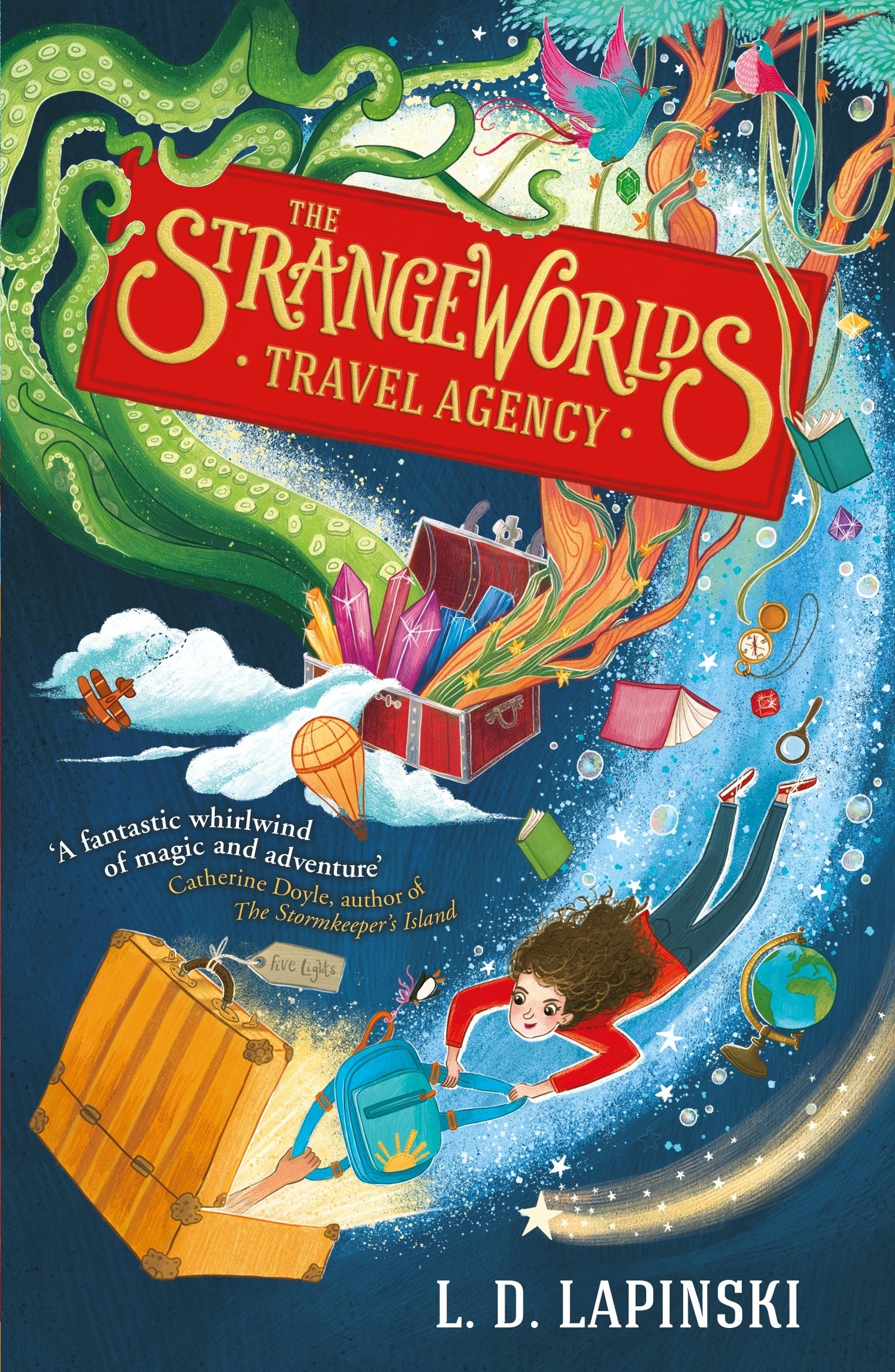 The Strangeworlds Travel Agency
By L.D. Lapinski
Reviewed by Sarah Custance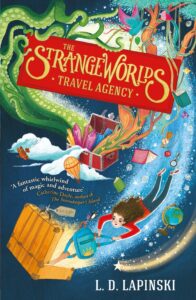 L.D. Lapinski is a British author and The Strangeworlds Travel Agency is her first published novel. It is so popular that it is currently being translated into twelve different languages and the sequel The Strangeworlds Travel Agency: The Edge of the Ocean is due for release in April 2021.
Twelve-year-old  Felicity Hudson (or Flick as she prefers) has just moved into the small village of Little Wyverns with her parents and baby brother where it seems she'll have nothing to do but look after baby Freddy and dread starting a new school after the holidays.
While out exploring the small village, she stumbles upon a shop called the 'Strangeworlds Travel Agency' and meets the rather grumpy young man, Jonathan, who is the agency's Head Custodian. Flick is thrilled to learn that the agency is magical and the hundreds of suitcases on display around the store are  portals to other worlds. To add to her excitement she discovers that  she herself is magically gifted and consequently is invited to join the Strangeworlds Society whose members are the protectors and monitors of each of the worlds.
Flick and Jonathan are exploring these wonderful and mysterious new worlds when  they discover that magic is somehow leaking from the worlds causing havoc. Can Flick and Jonathan find the cause and help the magical worlds before it's too late?
Characterised by  witty writing and clever world building throughout, the novel  grabs the reader as they discover the different worlds with Flick and Jonathan.  Lapinski did a wonderful job making each of the different worlds feel real though I do wish we would have seen a few more and stayed in each one for a longer time.
A discerning reader will be able to tell that this is a first novel but this is a minor quibble as the reader is so quickly drawn into this fantastic magical book . The book ends with a few unanswered questions but this only serves to leave the reader eager to read the sequel.
Lapinski has created a  novel  infused with magic, awe, and an overall feeling of fun that will appeal to fans of  The Trials of Morrigan Crow' series by Jessica Townsend.
Hachette Australia 2020